Continuing our weekly countdown of the Top 10 Fall Trends, the # 9 Fall Trend: The White Blouse.

This simple classic is coming back in a fresh way, as a crisp and sophisticated look for Fall.
The Fall 2010 Runways were flaunting the white blouse in new and non-traditional ways.  Buttoned all the way up.  We encourage you to try wearing your white blouse with this trendy flair for a modern, clean-cut style.  Think Diane Keaton with some 2010 pizazz. Preen perfectly exemplifies this trend for the upcoming season.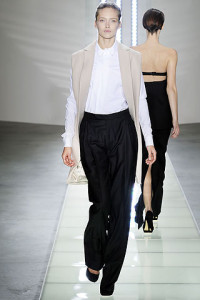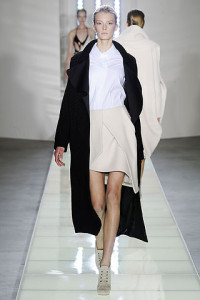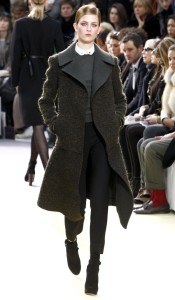 Show off this trend at work by pairing with a skirt or a trouser for a professional look or wear a flowing white blouse with jeans for a more casual feel. Either way, the white blouse is a versatile must-have that will have you looking and feeling chic no matter how you style it this season.
Keep Making Everyday a Runway!
Olga
Continue following us on Facebook and Twitter for more Fashion News!