Fall is FINALLY here! Those of us in the Midwest wanted  JACKET weather… and we have to wait no longer to pull out our favorite toppers! A good pair of shoes and a beautiful coat can go a long way. A coat can be an investment piece that will be worn, season after season. Or it can be a trendy topper that makes your outfit feel special for the season. Either way.. we chose some of our favorite Fall Coats: Leather, Trenches and Statement Coats.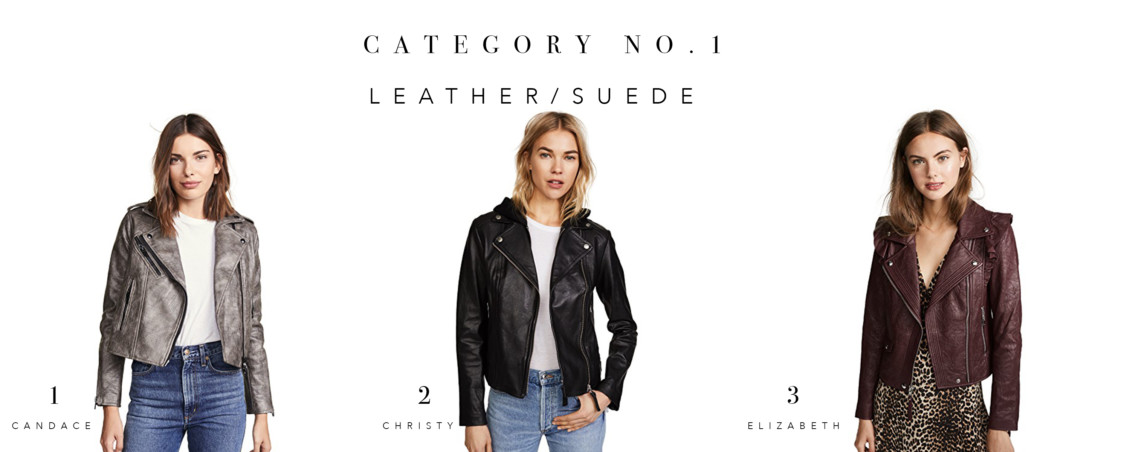 This leather jacket by Blank has that extra touch of flare! The coloring is lovely, making it the perfect jacket to wear day or day. Also, it is croc embossed, which is a nice way to play on the animal print trend in a non-traditional way! 

Blank Denim Croc Embossed Jacket, $128. 

This leather jacket has a detachable hood which I love for an athleisure look by day…remove the hood and dress up a look for night! Mackage Yoana Leather Jacket, $850.
I'm loving this color and the shoulder detail!!  I can style with my sporty looks, but most importantly it can add a punch to my everyday. Paige Annika Leather Jacket, $699.
1. A trench coat is one of those classic jackets that every gal needs! This dusty blush shade is a nice way to layer in color while also keeping the color of this classic style timeless! Prima Trench Coat, $99. 
2. This faux suede trench is so chic. Perfect for layering over denim but equally as chic paired atop a maxi floral dress and boots. ZARA Faux Suede Trench Coat, $99.90.
3.  This trench feels so perfect for my dresses, denim and western boots! It's so chic. Harley Faux Suede Trench, $178. But I can't get enough of this one either! NSF Dorian Paint-Splattered Cotton Trench Coat, $595.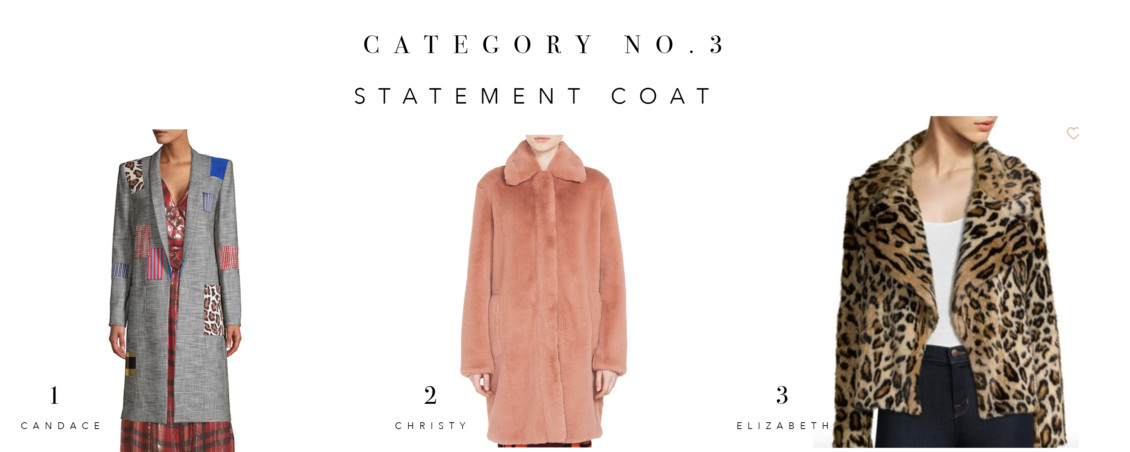 1. We are currently living for all the plaids, checks and animal print! Having a statement jacket with a touch of them all is definitely a winner! This beauty by Alice + Olivia makes the perfect statement coat. From jeans and a pump with a simple top to a chic little holiday dress with tights and bootie, this jacket is both unique and classic! Alicia +Olivia Kylie Match Work Coat from Saks, $595. 
2. One of my favorite color trends right now, this pink faux fur coat is stunning! This dark blush can act like a neutral and be worn with paperbag black pants and pumps or dressed down with high waisted denim and a bootie. Akris Punto Spread-Collar Zip Front Faux Fur Coat, $1490.
3. This coat will instantly make me feel dressed.. with my denim. And I love that it can be worn with a LBD too. Milly Leopard Faux-Fur Jacket, $550.
Fall is HERE! To learn more about our Personal Shopping, Wardrobe Consulting, and Outfitting Services, visit us here:  https://www.wardrobetherapyllc.com