It's the most wonderful time of the year!!
Wow, this Fall has flown by, but that's ok, because we know our holidays (and yours!) will be filled with our favorite 5 F's: family, friends, food, festivities, and of course fashion! The last thing we want any of our clients and friends to worry about is their wardrobe, so we'll make this easy on you. We've selected some of our top go-to cozy chic ensembles that exude comfort so you can focus on the other important essentials…like cozying up by the fire 🙂
Eat, Drink, Lounge, Repeat
Love this matching cashmere sweater and lounge pants ensemble. This is the perfect outfit for relaxing at home with friends and family–so comfy, yet so chic!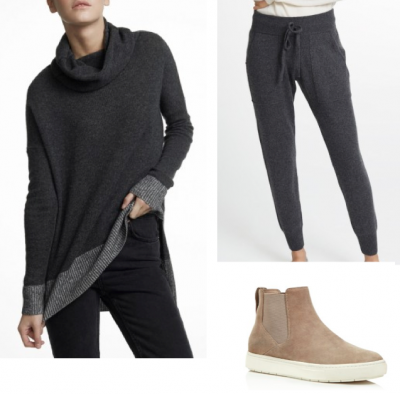 Weekend Wear
We know you don't stop on the weekends, so why should your fashion!? With holiday shopping in full swing this styling is perfect for a trip to Easton, followed by dinner and wine. Once the snow hits, transition your sneaker out for an over-the-knee boot or low ankle bootie.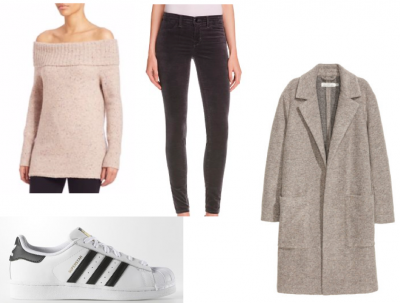 Cozy Office Chic
This monochromatic matching navy sweater and skirt combo is not only comfortable, its perfect for a cozy day at the office. Pair with a navy mule slide and gold coin choker necklace for a perfect nod to nautical. A black over-the-knee boot is also a winner for the cold.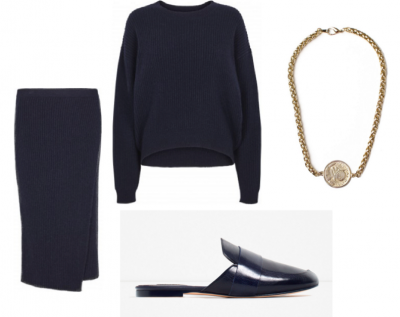 Evening Cozy+Casual
Comfort shouldn't have to go out the window when you're hitting the town! We're not sure there is a fabrication any cozier than velvet– and this dress is sure to turn heads! We love pairing it with a burgundy sock booty, and keeping it simple with these boho-inspired cross body and hoop earrings.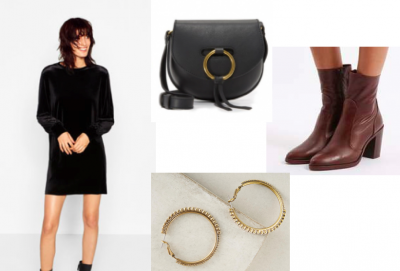 Cheers to this holiday season!
AND!! We have our Holiday Giftcards ready to go!
For a special Gift Card event, when you spend:
$500 towards gift cards, you'll receive an additional $100
spend $750, receive $150
spend $1000, receive $200
For more on Trends and To learn about our Wardrobe Consulting, Personal Shopping, and Outfitting Services, visit https://www.wardrobetherapyllc.com
We're Social! Follow along for the latest on our team, our work, and our inspirations! Instagram Facebook