Whether you're jet-setting to the Amalfi Coast, vacationing in the Bahamas, or weekending at the lake, we have you covered with our guide to the 10 travel must-haves! We feel it's essential to create a capsule wardrobe when traveling. Choosing items that can easily mix and match, i.e., your go-to tank paired with this season's bermuda short…can also be paired with a maxi skirt or tied in a knot layered over a maxi dress. And don't forget your perfect hat that will keep you shaded as WELL as stylish all vacay-long! Happy travels, fashionistas!
JACKET: Even in the summer season, we love a good layer! A strong layering piece can contribute to finishing off your look and/or giving you that shape you need you need through the waist. Rather than opting for heavy fabrics, we suggest some light and linen-like.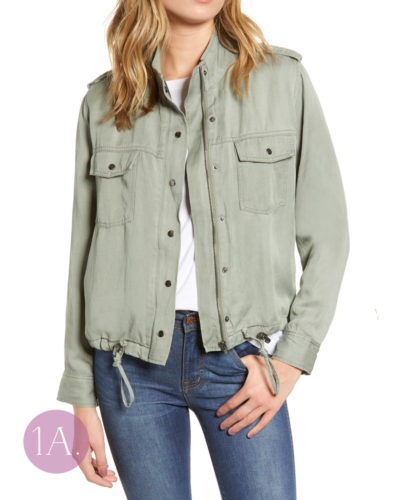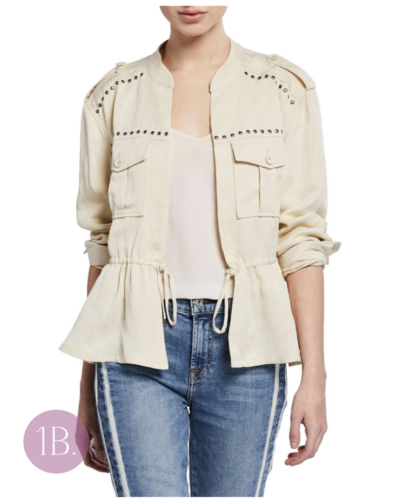 TANK:
 We love that this tank is so versatile. Worn with a long maxi skirt and hat or paired back to your favorite pair of denim. This tank can be worn a variety of ways. The tie detail in the back is just lovely.
A.L.C.
Calven
Scoop-Neck Tie Tee; $115.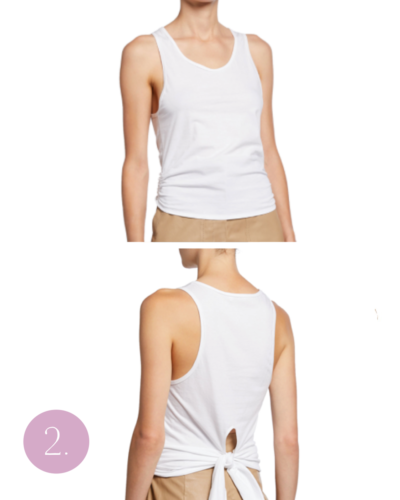 BERMUDA SHORT: Love that this Bermuda is denim so there is still a cool, casualness to the look. It can be paired with your white tee and platform sandal for an easy daytime look, or since this wash is darker, you can pair with a feminine blouse for evening. J Brand 8 11 Bermuda Short; $198.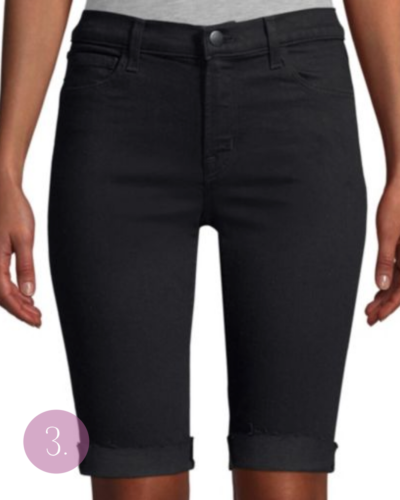 DRESS: 
During the summer season, we are looking for that perfect throw on dress! Something that we can wear during in the day casually but also jazz up for the evening. This easy dress from Velvet will do just the trick. We also love the pleats it has…giving you an even stronger and more flattering fit.
Velvet Maxi Dress; $139.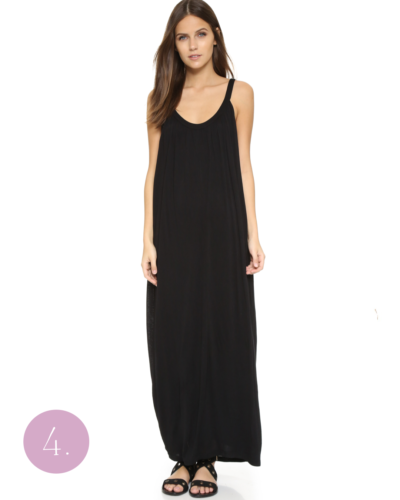 PLATFORM SANDAL:  
The platform sandal is this season's favorite when it comes to Summer shoes! It's so chic with shorts and a tank, but can be paired with a bathing suit and cover-up, as well as with a great maxi dress for the evening. One word: Versatile!
Soludos Cadiz Sandals; $129.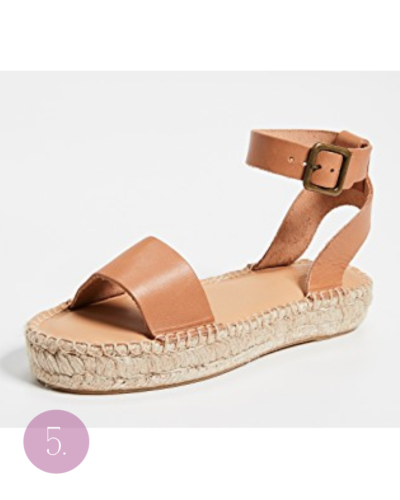 BAG:
The crochet handbag is your IT bag for the season! There endless possibilities out there, but for a go-to for the entire summer season, we like this one from ZARA. Not only is the price point good, but it has a nice shoulder strap, which is perfect for a day by the pool, traveling aboard or just heading out to a nice dinner!
ZARA Crochet Shoppers Tote; $59.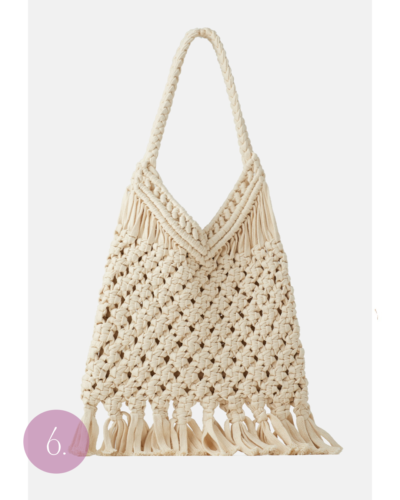 ACCESSORY: 
The Cowrie Shell statement is BACK, but an even chic-er or more elevated way. A statement earring is a nice way to embrace this trend. You can do something simple like these from Honey Rose&K. Or if you are looking to make them extra BOLD, you can reach out to the Honey Rose&K team and have them further customized. We love that you have the option of approaching this trend simply or boldly…neither are wrong and both are just as strong!
Honey Rose&k Cowrie Shell Earrings; $40.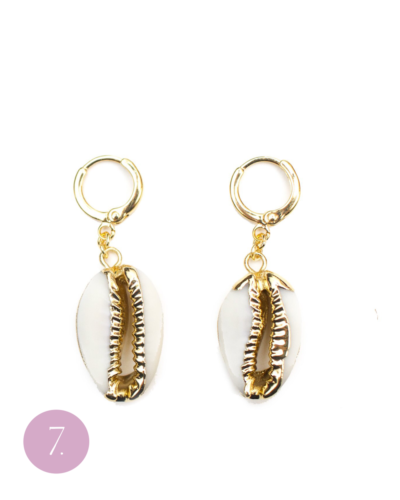 HAT:
We love the classic shape of the Rancher Hat. It allows for protection, without feeling overwhelming or too large. Perfect for the beach… or traveling the city with your favorite shorts outfit.  
Hat Attack Mini Motto Rancher; $96.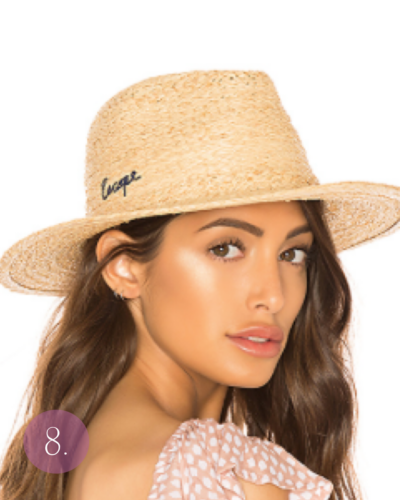 SUNNIES:
Le Specs available at Ladybird. We love that this style is so versatile…it reads a cross between sporty and chic so it can be worn with outfits across the board!
Le Spec Weekend Riot Sunglasses; $68.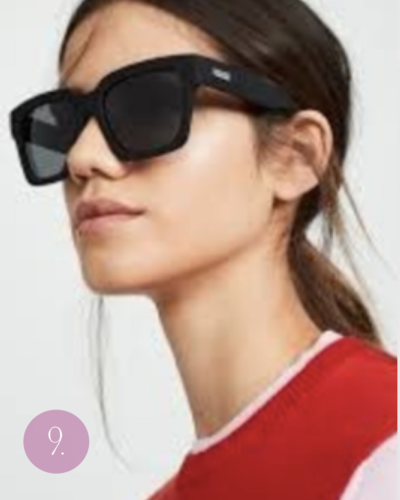 SWIM COVER-UP:
L*Space has this category perfected. A favorite for all ages. Why? Because it's easy and versatile. Classic, but chic.
L*Space Megan Cover-up; $92.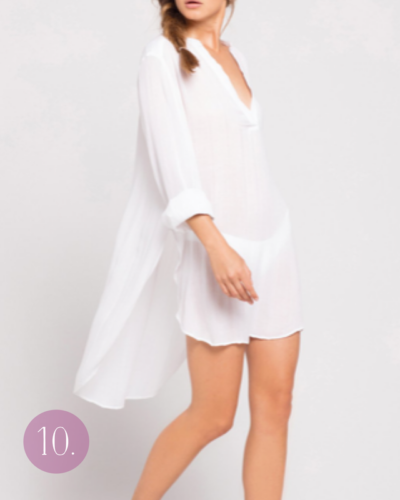 Looking to give your summer look that little extra touch of uniqueness? Our summer consulting, personal shopping and outfitting is here! To learn more about our Personal Shopping, Wardrobe Consulting, and Outfitting services, visit us here:  
https://www.wardrobetherapyllc.com