New York City, Paris, London, Milan…the designers in these incredible fashion meccas left nothing on the table this Spring 2017 Runway show season! We saw some of our favorite old friends from the last couple seasons–bared shoulders, ruffles, pleats, stripes, and the sailor trend show up again on the catwalk. But where there were many familiar faces, it was really the chic, smart newness that caught our eyes! To view larger, click on image.
Here Comes the Sun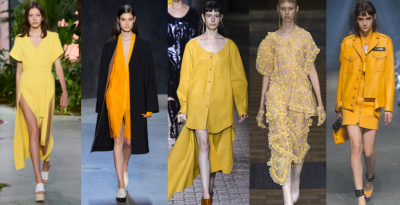 Designers loved this bright hue! And there's a shade for everyone-lemon, marigold, canary, and mustard.
Deconstructed Lines + Fold-over Waists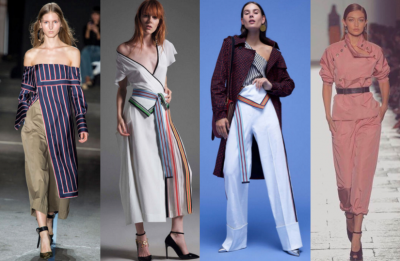 The new off-the-shoulder is all about the asymmetrical cut with deconstructed elements. We're loving the fresh look of the single peek-a-boo shoulder. At Diane Von Furstenburg we saw an innovative fold-over-waist cut on the bias. Insert ogling here!!
Statement Sleeves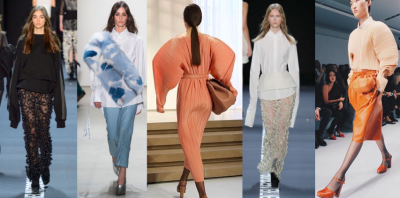 We caught a glimpse of the exaggerated sleeve and shoulder this Fall with a leg-o-mutton style, but by the Spring this late 1800s silhouette will be in full force. This avante-garde trend is for you bold risk-takers out there–embrace your inner new-age Victorian!
Stripes: The Bolder the Better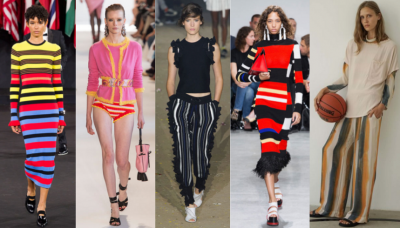 This season designers drew inspiration by the sea, with stripes in size and color reminiscent of beach towels and umbrellas. Take us to the shore!
Ladylike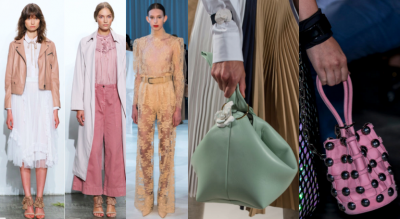 Sheer fabrics, lace jumpsuits with cut-out details, bubble gum pink ensembles, pleats, ruffles, bow blouses. Need we say more? Designers aren't stepping away from prim and proper just yet…and we're really okay with that!
Khaki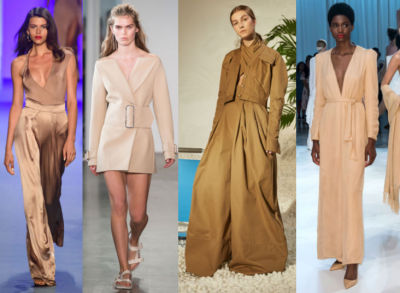 Trench coats, exaggerated pant legs, sleek dresses– you name it, it's tan. We are still loving the monochromatic neutral trend we can't get enough of already for Fall. Spring shows a lighter version and designers incorporate an abundance of khaki fabrication to every day dressing.
Vacation Florals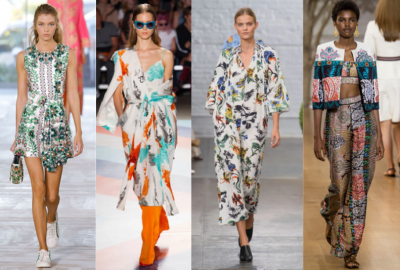 Still loving a good floral moment, designers spice it up with a bit of a tropical feel using brighter colors, beachy floral patterns, and airy fabrications.
Sock Bootie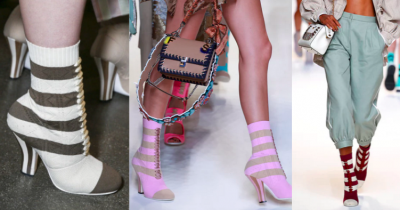 This shoe lit up the Fendi Runway in Milan and caused a Team WT simultaneous jaw drop! We. Are. In. LOVE.
For more on Trends and To learn about our Wardrobe Consulting, Personal Shopping, and Outfitting Services, visit https://www.wardrobetherapyllc.com
We're Social! Follow along for the latest on our team, our work, and our inspirations! Instagram Facebook