You're still bundling up out there, we know, but we promise SPRING is just around the corner. We are more than ready to start dressing the part, and we know you are too! Designers didn't disappoint–we felt newness, but the trends from the Fall are still important! Western Boots, Sneakers, Logos…they are all still working and are major pieces that can transcend through all of your Spring dressing.
Also, designers are still giving major nods to the Feminist Movement we feel so strongly about. As stylists' who dress the every day woman (and man), we believe when you look in the mirror and feel good about you, it exudes in your confidence. That doesn't mean losing your femininity! Embrace your body and your style, and allow yourself to feel good about it and let it empower you. YOU are STRONG!
Ladies, without further ado–our Spring Fashion Top Trends!
UTILITY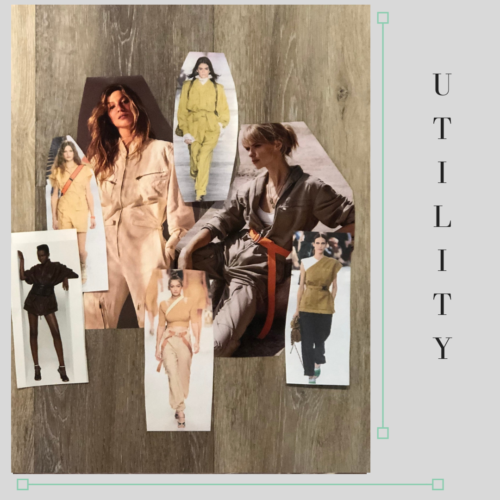 Boiler suits, khaki, belted waists, cargos (be careful ladies with this, as this can quickly bring attention to the hips!), topped with a sleek pump and good old-fashioned fanny pack (See? That was a good splurge!) We love this trend. It's fresh, fun, and can be quite flattering if done correctly.
          2.  SUNSHINE SHADES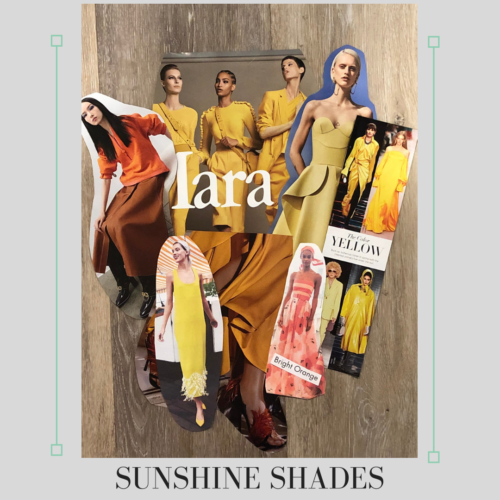 Citron colors are having a moment and it's making us so happy. Yellows, limes, oranges, and reds…paired with one another for a good color-blocking story, or head-to-toe for a monochromatic statement. Pair your citron look with this season's bucket bag and mule shoe and you're set.
             3.  NETTING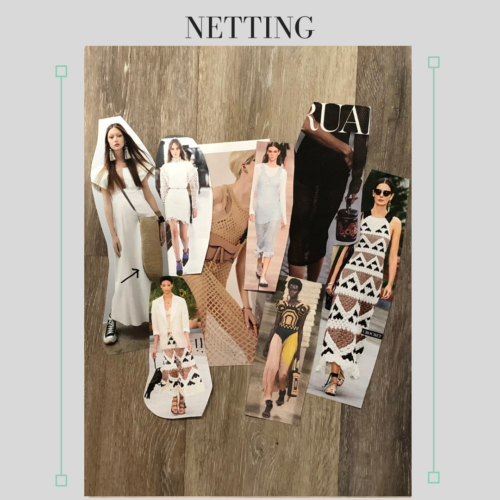 This trend was all over the runways– Oscar de la Renta, Michael Kors, and 3.1 Philip Lim all showed crochet pieces that gave us 70s boho vibes. While Altuzarra and Giorgio Armani went more netting-like…think mermaid and sea-inspired. Either way, it's fab and fresh and we love. Finish this look with a crochet bag and tie-up sandal.
          4.  STRUCTURED JACKETS W/LONG SKIRTS OR PANTS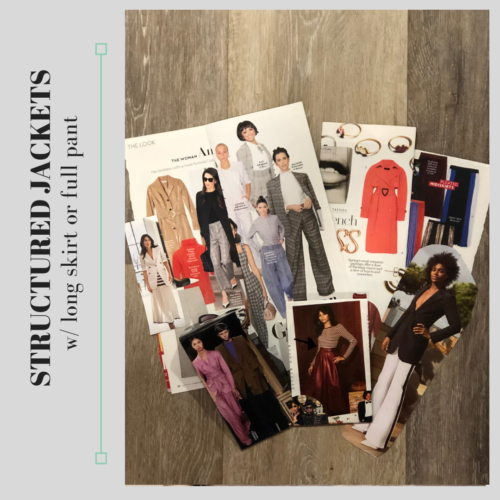 We are LOVING the empowerment for women we are getting in this jacket movement. The "new" fem…it's not the power suit, but it FEELS powerful. We love the jacket paired with a wide leg pant (if you have the height) or with a maxi skirt (this one can be done by our petite gals, but make sure your skirt hits at least at the ankle). Jacket+jeans= a perfect ensemble for a woman on-the-go, not necessarily heading to the office. Trench coat+ skinny leg pant we are also loving. Our favorite thing about this trend? Emphasizing the waist! If you have one, cinch it in…if this is a problem area for you, try a front tuck!
            5.   SCARF PRINTS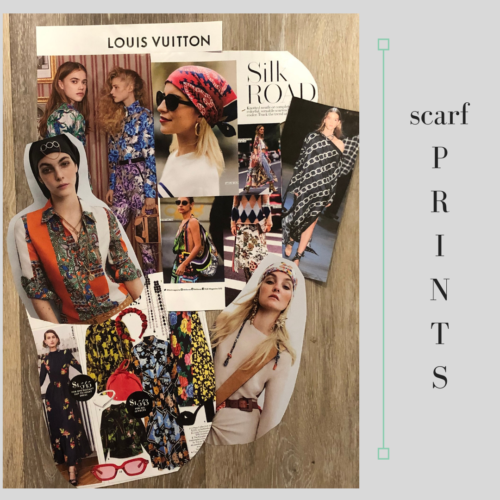 Let this trend take you back in time. Bring out that Hermes scarf you've had neatly tucked away. We are loving traditional silk scarves covering the head a la Brigette Bardot circa the 1960s….but we love the boho-inspired 70s vibes we are getting as well. Take it literally, or let the scarf print find it's way into your clothing–dresses, skirts, jackets, you name it! Accessorize this look with one of our fav bags of the season, the top-handled basket woven bag. Oh, and pair this look with that Western boot you invested in last Fall 😉
How to Instantly Update your Wardrobe for Spring: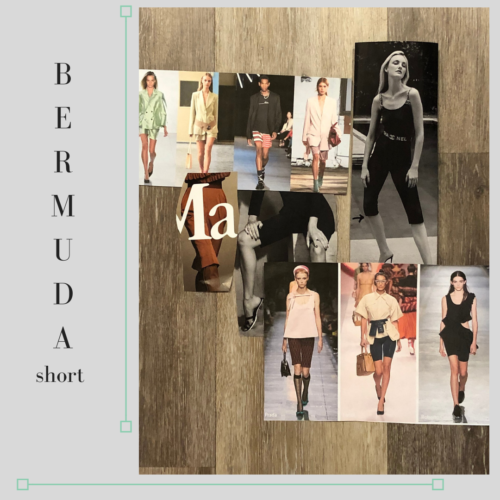 The bermuda shorts shook up the runways and wow do we think it's chic. Pair it with a jacket for a powerful statement, and again, think about emphasizing the waist to keep this look flattering, feminine, and STRONG.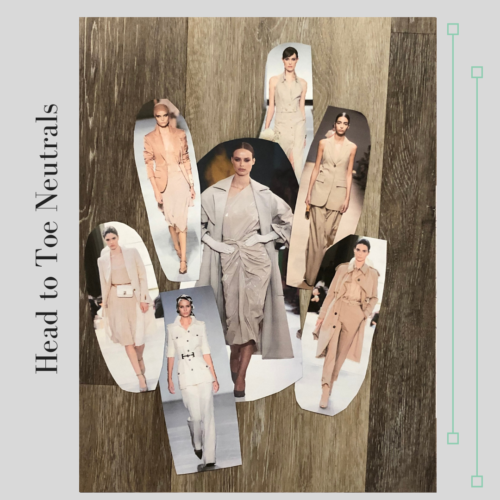 Monochromatic neutrals in shades of tan felt so fresh. We have been loving white on white for so long, and this is an update to that look!
ACCESSORIZE IT: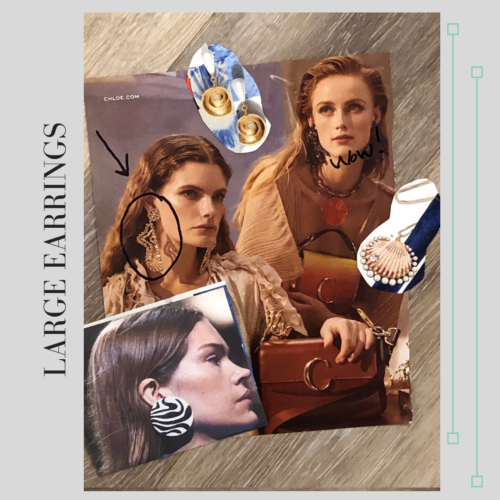 One thing was clear in the accessories department…earrings are important. Statement earrings. Mismatched (or not), the bolder the better! A favorite of the season? Shells!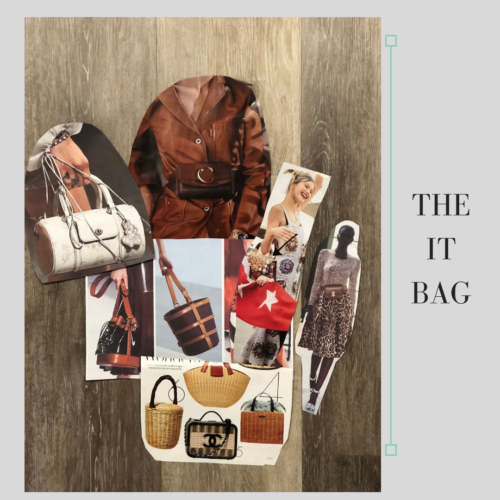 The mini duffle hit the scene as a bag we love the Spring. So did the top-handle bag, and basket woven bag, and the bucket. The fanny pack is still going strong and making it's way quite seamlessly into every outfit.
And there you have it, our Spring 2019 statement trends! Wanting to see more?  Be our guest at  our collaborative event at Le Meridien with some of our favorite boutiques!!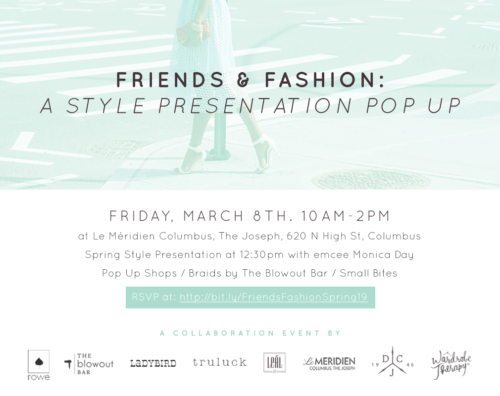 To learn more about our Personal Shopping, Wardrobe Consulting, and Outfitting services, visit us here:  https://www.wardrobetherapyllc.com