Valentine's Day is ALMOST here! AND… it finally falls on a weekend where LOVE can be celebrated all weekend long! Thus, begins our quest for the choosing the perfect outfit (yet, again) for a special occasion.  Check out what we'll be wearing, and be sure to
let us know
if we can help YOU find the perfect thing to wear for a special evening, or a present for your special someone. We're here to help make your hearts day super sweet!
Elizabeth Bean Smith, Founder/Stylist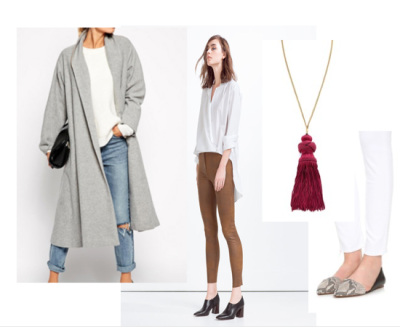 "This Sunday I will be celebrating Valentine's Day with my whole family! My sister will be hosting and cooking a lovely meal, for my family, along with my niece and nephew, Marvin and my parents. My go-to look is always cozy chic on the weekends ." I love these brown suede skinny trousers. And they are going to be a staple come spring. Worn with an easy white knit and oversized jacket.    – Elizabeth
Jacket Zaful, Pant Zara, Necklace Shopbop, Shoe Shopbop
Christy Walsh, Style Director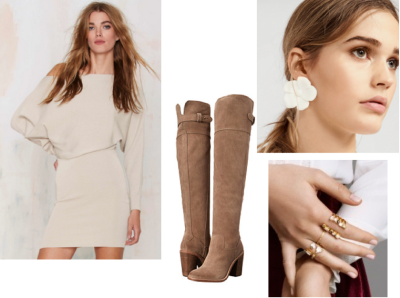 "Our evening will include a casual, trendy dinner in the short north followed by a cozy movie+wine+popcorn night in :)" – Christy
Dress NastyGal, Boot DolceVita, Earrings Baublebar, Rings Baublebar
Amy Buschar, Stylist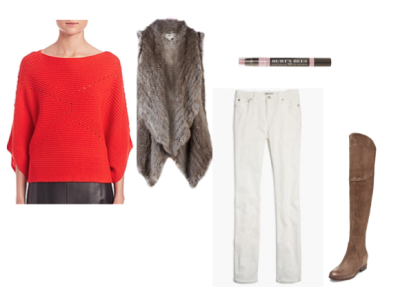 "My daughters and I will have a cozy stay-in Valentine's Day situation complete with piping hot Pho from our favorite Saigon Asian Bistro in Powell and an assortment of Jeni's latest flavors followed by a romantic comedy and candles – suggestions welcome and needed for movie inspiration!"- Amy
Sweater Saks Fifth Avenue, Vest (something similar) Singer 22Denim Madewell, Boot Gilt, Burt's Bees
Michelle Kerr, Partner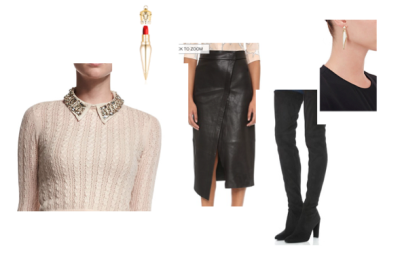 "Our evening will include a night downtown Columbus, with dining and attending the Columbus Ballet, Carmen.maquia. A modern take on glamour, for a modern ballet is my dress approach. " – Michelle
Top Neiman Marcus, Skirt ShopBop, Boot ShopBop, Earring Barneys Lipstick Neiman Marcus
For more tips and to learn more about our Wardrobe Consulting, Personal Shopping, and Outfitting Services, visit https://www.wardrobetherapyllc.com
We're Social! Follow along for the latest on our team, our work, and our inspirations!