We love celebrating women in business in our community, and I was happy to chat with the exuberant leader, Elfi DiBella, of the charitable organization dedicated to eliminating racism and empowering women, and promoting peace, justice, and freedom, the YWCA of Columbus.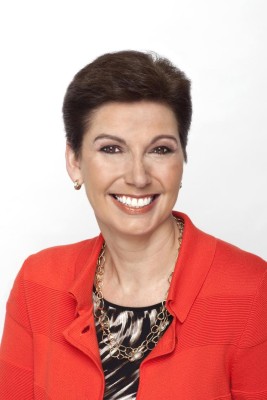 Elfi, you are the CEO/President of the YWCA Columbus, can you give us an idea of what the YWCA provides for women in our city?
YWCA Columbus works to meet the critical needs of all women in central Ohio. Our YWCA Family Center provides an emergency shelter for homeless families and continues to be a national model for success by rapidly re-housing families and offering several services under one roof. Our Women's Residency program provides affordable housing for chronically homeless women in transition, offering them supportive services that lead them on a path to self-sufficiency. The YWCA also provides affordable childcare for working moms, racial justice training for children, and leadership programs for young women and seasoned leaders.
How did you first become involved in this charitable organization?
Before coming to the YWCA, I served as President of the Huntington Foundation and Director of Community Affairs of Huntington Bancshares. Although I worked with many nonprofit organizations in these positions, I especially enjoyed my time collaborating with YWCA Columbus on several projects, including heading up the community campaign to build the Family Center. I enjoyed over 20 years of working in the financial services sector, but when presented with the opportunity to help the women of our community and to become president and CEO of an organization I loved, it was one I couldn't turn down. In 2010, I began my journey at the YWCA, and it's been an opportunity for which I am very grateful.
What are the challenges you face as a woman in leadership and how do you overcome them?
There are many amazing women leaders in our community – women who have tirelessly given back and led in their workplaces. There's always a need for more women leaders, however – in the office, on boards and in the community as a whole – and I think that's a challenge we all face together. At YWCA Columbus, we do all we can to increase the number of women leaders by offering Leadership Luncheons, networking opportunities and programs for high school students and young professionals so they can build the needed skill set to succeed.
What motivates/excites you as the President of a well-known charitable organization?
It's exciting to serve the central Ohio community and make it stronger. We support all women – from homeless families to chronically homeless women and young leaders. We also take a strong stance against racism – dedicating our work to eliminating racism, empowering women and promoting justice for all. We do this through open dialogues that address ongoing and current issues in our country, through award-winning Race Against Racism curriculum at our childcare sites, and workplace seminars that have helped organizations across our community develop a positive work culture that supports inclusion.
What woman inspires you and why?
I'm inspired by Pema Chodron. She is a beloved Buddhist teacher, author, nun and mother, and believes in spreading the message of practicing peace during these turbulent times our country is experiencing. One of my favorite quotes from her is, "If one wishes suffering not to happen to the people and the earth, it begins with a kind heart."
How do you balance it all?!
Women today face so many challenges with feeling the pressure to balance it all. I'm fortunate to have a grown daughter, and because I am a single woman, I have the luxury of having the time to do it all. No matter how busy life gets, however, I always make time for myself – whether that's through exercising, reading a good book or spending time with friends.
What have you learned about yourself in your leadership role?
I love being a leader and have learned that good leaders are compassionate, listen to those around them and are humble.
What is some advice you may have to women in leadership?
Remember those who have paved the way, and then pay it forward.
What would you like to see more of in our community when it comes to women in leadership?
Our community does a lot to support women in leadership positions. However, there's still more work to be done. We need more women on corporate boards and women who are CEOs, and we need more men to ensure it happens.
How can one become involved in YWCA Columbus?
We have many volunteer and donor opportunities for those wanting to make a difference in the lives of women and families in our community. For more information, please visit our website at ywcacolumbus.org.
Learn more about YWCA and how you can Donate!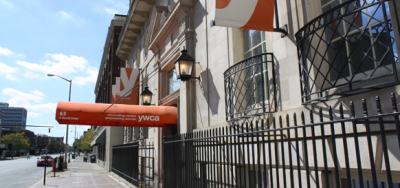 And for our Wardrobe Consulting, Personal Shopping, and Outfitting services, visit https://www.wardrobetherapyllc.com, or email the stylists directly at Alic@wardrobetherapyllc.com, Christyw@wardrobetherapyllc.com, or Elizabeth@wardrobetherapyllc.com.
Keep Making Every Day A Runway!