WOMEN WE LOVE: Q&A with Allison Jayjack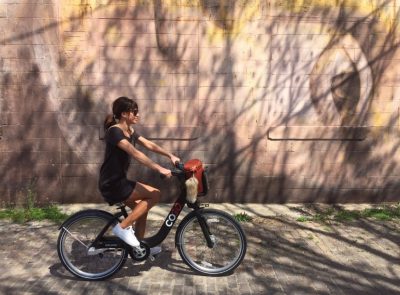 Allison Jayjack, 34, is her store come to life—casual, cool and approachable, with style to spare. Never boring. Always confident. It's not wonder, then, that the former college soccer star's boutique Ladybird has thrived since opening eight years ago. Today, in our monthly "Women We Love" feature, Kristy Eckert talks with Allison about the grandmother who inspires her, the designers she loves and her dreams of opening a take-and-bake pizza shop. (For real.)
Q: You worked in fashion in New York, Toronto and Chicago before returning to Columbus to manage Principessa, a longtime popular boutique in Grandview. You began crafting your business plan to open Ladybird and initially planned to open it out of state, right?
A: I was looking at spaces in Charlotte, North Carolina. It just seemed like a nice, magical spot.
Q: But fate intervened…
A: I was hunting and reselling vintage jewelry on the side. And I was selling with Ivy Hill, a jewelry boutique that was in the spot Ladybird is in now. The owner knew her husband was going to be transferred and that she'd be closing the store. I decided to just kind of go for it. I signed the lease in October 2008 and I opened the doors in November 2008.
Q: Your neighbor boutique, Rowe, was by that point thriving. How did Maren Roth, who owns, it, feel about welcoming competition?
A: On my first buying trip for Ladybird, Maren and I actually split a room in Vegas. That's when I got a feel for the Short North community. I remember interviewing Christina from Substance and chatting with Maren. It was a good vibe, I thought. To go on your first buying trip with the neighbor competition store—it was pretty cool. She was real helpful and sweet.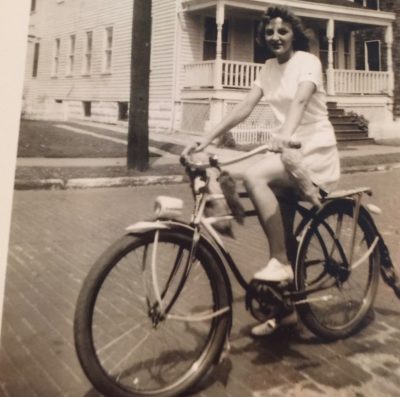 Q: When you first opened, you sold some vintage pieces along with the new. Why are you so passionate about vintage?
A: My grandmother and I used to always go to estate states up in Cleveland. There's just such a history and story behind vintage pieces, and having a piece from a different era is pretty cool, knowing it had a different life. When I first opened the store, I had quite a bit of vintage, and I loved that. Searching for a piece and having someone fall in love with it the way I did—it was such a great feeling. But then as I kept growing, it was just too time-consuming.
Q: If Ladybird was a person, how would you describe her—her personality, her style?
A: She's who I aspire to be. She loves the life she's living. Her style is classic but modern, definitely with her unique personality mixed in. She's not just someone who's buying things that she doesn't love. Every day is a special occasion. If you want to wear a tutu on a Wednesday and go grab a coffee, that's fine.
Q: Why is fashion important?
A: Fashion's important just because it gives a voice to the everyday. You have a chance to dress for what you want to accomplish, how you want to feel, who you want to be that day.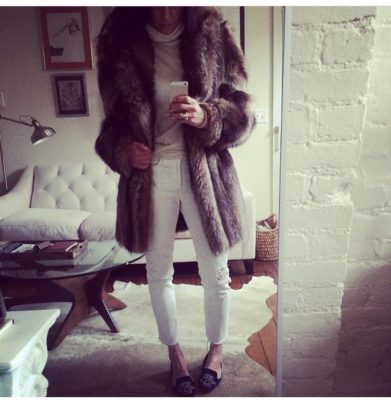 Q: Single favorite item in your closet?
A: My raccoon fur jacket. It was a 30th birthday gift from my aunt. Vintage, high collar. It's so silly and awesome. It's just one of those pieces that I'm going to have forever.
Q: Single favorite line in the store?
A: Ganni. A line from Copenhagen. We picked them up last spring. The creative director grew up in a small fishing town. The whole vibe that goes on with that line, it's cool. It's just something a little bit different, unexpected—it's tomboy but being girly.
Q: What will you have from them this fall?
A: We have a great chunky Pepto-Bismol-pink cable sweater that's beautiful. We have a lace dress that's long sleeved—the cut is so nice and girly without being too girly. Shearling little hiking boots. A leopard kimono.
Q: All-time favorite item you own from the store?
A: My navy leather bomber jacket from Ganni.
Q: What is your typical uniform?
A: A pair of Levi's and a silk button-down Equipment top. That's what I feel most comfortable in. Confident. My second might be some leather shorts and a striped shirt.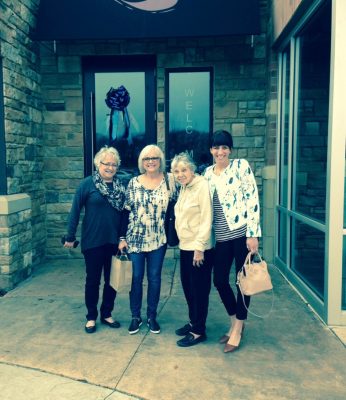 Q: I'd ask your ultimate fashion icon, but I know it's your grandmother.
A: Harriet's what got me into all of it. She had some great pieces. I remember going up into the attic and digging through her stuff. She saved everything. I inherited some real good stuff, and its not even like it's top designer things, it's just pieces I got to see in pictures and be like, "Wow, she looked awesome when she wore this, and now it's coming home with me."
Q: Which of her pieces do you wear?
A: A lot of the coats I wear were hers. They're like lady car jackets, so they've got the three-quarter sleeves. They're very boxy but in these cool fabrics. Like in spring I have linen ones—a yellow one, a khaki one and a floral print one.
Q: She passed away last year, but she got to witness you growing Ladybird into what it is. What did she think of it?
A: She was just so proud of me. She would write me letters. I have these newspaper clippings from The Plain Dealer; anytime she would read anything about fashion, she would send it. After New York buying trips, I would go up there and show her the line sheets that I had ordered. [pauses, crying] We just had that. It was cool.
Q: It's amazing you had that kind of connection.
A: I didn't know you were going to make me cry! [laughing]
Q: If you could have any woman in history—past or present—come shop your boutique, who would it be?
A: Jane Birkin. Francoise Hardy. Caroline Bessette Kennedy. Women that dressed for the life they wanted to live and did live.
Q: OK—let's talk life beyond fashion. Favorite meal?
A: The Rossi pizza.
Q: Favorite stress reliever?
A: I'll have to go with yoga or hanging out with my nieces.
Q: You're a devout yogi. What style do you practice, how often do you do it, and why do you love it?
A: Honestly, I go all around town. I do Harbor in Dublin. I do V Power. Studio 543—insane. I'll go five or six times a week. And I do hot Vinyasa flow. I like to move.
Q: Let's talk about boys. What's the problem with most of them?
A: Boys will be boys. I don't know what the hell's wrong with them. They're not men—that's the problem.
Q: What is your ideal guy like?
A: My ideal guy? He's got to have strong family values. Ambitious. Athletic.
Q: Last really fantastic date?
A: I had such a good one. We went and hit golf balls and then went to dinner. I think doing something during the day when all the lights are on is awesome. And doing something sporty is perfect, because it takes the awkwardness out of it I think. And you can see what you're working with.
Q: Dream date?
A: Shoot, that's like—I don't know about that one! I guess I'll know when it happens. [laughing]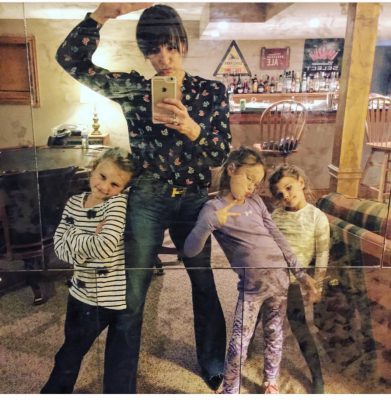 Q: Last time you laughed 'til you cried?
A: Probably at a sleepover with my nieces. We were playing this game where you fold a paper in thirds and each person draws a different thing and you can't see what the other person is drawing. And it was the most fun ever. Hilarious.
Q: Favorite way to spend a Saturday morning?
A: For sure just going up to Harbor—me and my dad—doing some yoga, grabbing a coffee. And then going into work.
Q: Annoyance?
A: Gossip. Drama.
Q: Dream?
A: I want to go open a take-and-bake kind of place down in Charleston, South Carolina.
Q: Seriously? What are people taking to bake? Pizzas?
A: Yes! It's a lot of people vacationing. They don't really want to cook. So they come in and get these sexy gourmet pizzas. When you stay on the ocean, going out to eat is a pain, especially if you have seven families and 19 kids. And I have girlfriends who live down there, so it'd be fun to have a little summer place. A getaway and a pizza shop.
To shop at Ladybird boutique: please visit her here!
To learn about our Wardrobe Consulting, Personal Shopping, and Outfitting Services, visit https://www.wardrobetherapyllc.com
We're Social! Follow along for the latest on our team, our work, and our inspirations! Instagram Facebook