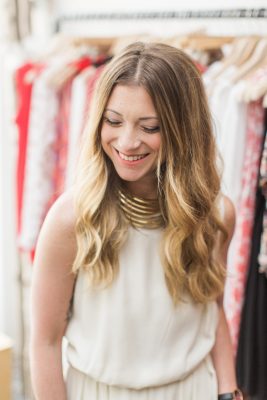 WOMEN WE LOVE: Q&A with Maren Roth
In 2007, when the Short North was a neighborhood on the cusp, Maren Roth opened the doors of a boutique she hoped Columbus would love. Nearly a decade later, Rowe is a longtime anchor in an area now celebrated as a shopping mecca. The store has doubled in size. Maren has raised more than $1 million for charity through the Jack Roth 5K Rock & Run and Rowe's annual fashion show, which is Oct. 5. This week, Kristy Eckert talks with Maren about fashion, her late father, her new daughter and what's next for Rowe.
Q: You were working in fashion public relations in New York and Los Angeles before returning to Columbus in your mid-20s. What prompted the move home?
A: My dad died, and I wanted to be close to my mom. I knew Columbus needed a shop like this. I saw a void in the market.
Q: What made you believe in the Short North before almost anyone else?
A: You had this city feel, but it also felt very small and hometown. It had a cool vibe to it but it was still very on the cusp. You could tell there was change coming. There was only growth and opportunity.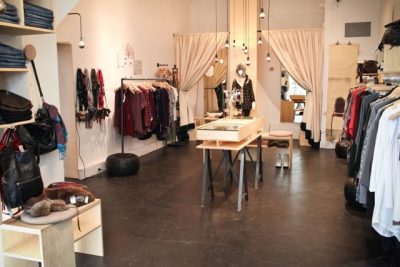 Q: Let's talk about Rowe's evolution. How has the store—and its style—evolved?
A: When I opened the store, it was the things that I really wanted to wear and the things that I liked. It still has an element of that. But I had to start listening to what my customers wanted and try to really think about who I was buying for. Definitely made big mistakes along the way, but I've learned from them and I've reacted to them. People always ask why we got rid of shoes. They weren't selling. It just wasn't selling, and I had to listen to those numbers. I was making decisions based on emotion, and sometimes you just have to listen to the numbers. I think it's also evolved because I've allowed other people to give me their opinions. Sarah is my co-buyer, and having her opinion is key. I think that allowing myself to really let go a little bit has gotten me to the point where I'm ready to continue to grow. But I wanted to get the store to where felt like it did not have to rely on me every single day, and we're there.
Q: How will Rowe grow?
A: We're looking at a few options. I'm not really ready to talk about it, but just know that growth is coming. Both online and in bricks and mortar. We've got some exciting projects that we're working on.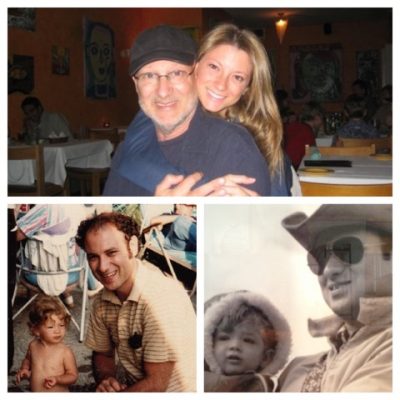 Q: Years ago, you established the Jack Roth Fund. It helps fund lung cancer research and treatment through The James and also supports Jack Roth Camp Netaim, a program in Israel for kids with special needs. You've raised more than $1 million. What does that mean to you?
A: It's a lot of money. It's not just me. It's so many people that help get the name out and help raise money and awareness for it. We wanted to keep his memory alive. We wanted to help find a cure. He wouldn't have wanted anything with his name on it, but I think the fact that it can help people—he would be OK with it. And we wanted to draw attention to lung cancer. My dad was not a smoker; a lot of people die from lung cancer who never smoke. The Camp Netaim component: My dad was so passionate about his philanthropy work and doing something for these kids, and we really wanted to do something to keep his passions alive. Last year, they renamed the camp the Jack Roth Camp. There was not a selfish bone in his body. He was the most giving, kind and selfless person I've ever known.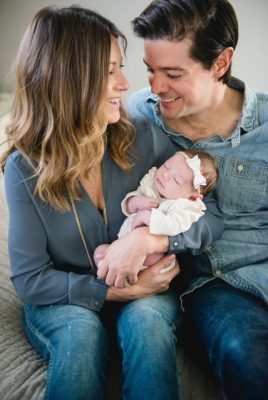 Q: On the family front, the past year has certainly changed yours. Let's talk first about your fiancé, Marc. Tell us about him.
A: He's pretty wonderful. He's in fashion as well, so it makes conversations about work a lot more fun and interesting, because he's understands. He's a men's outerwear and swim designer at Abercrombie. He came to Columbus from Maine. He's a very, very outdoorsy person. He's artistic, and he's outdoorsy, and he's passionate about the things that he's interested in. So he likes to find things and experience new places, and he really makes an effort to do that. So I've now seen more of Ohio since being together than I ever did in the many, many years in Columbus without him! He's up for any experience, that's what I love. He's also really handy. All I wanted for my birthday this year was a fire pit, and I got back from my first buying trip without Lennon, and he had made me a fire pit. And it's amazing!
Q: Any wedding plans yet?
A: Next summer. But we're just doing a very, very small family-only wedding in Maine.
Q: And you're a momma! Lennon is now 9 months. What have been the most challenging and most wonderful parts of motherhood?
A: I think the most challenging was switching from Rowe being my baby to my baby being my baby—being OK with leaving the store at 5:30 and being the best mom I can be for her. The most rewarding is going back to work and not saying I can do it all, but I can do a lot. So I can go to dinners and events like I did before, just not as many. Hopefully she'll see that I'm a happy person and be inspired by that. But just seeing this amazing creature we created and getting to hang out with her every day—it's just such a gift. I never thought or knew I'd be a mom, and now I just can't imagine life before. She is definitely the best thing I've ever done.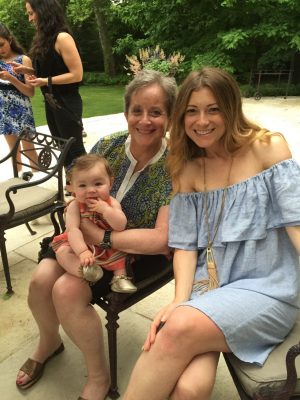 Q: What has becoming a grandmother meant to your mom?
A: I think it's given her a lot of hope and drive to beat the cancer that she has. She wants to see her granddaughter grow up and be there for me, and I think it means a lot that she's still here that she can do those things.
Q: Amazing. OK, let's have some fun. Single favorite line in the store?
A: I have a couple favorite lines. LnA is my favorite basics line because it's not basic. It's comfortable and easy, but there's always something really cool and edgy about it. But then I love Cleobella because I have this bohemian side of me that still exists: My diaper bag is Cleobella; I have pillows by them. And I am just a sucker for a Smythe jacket. They are my favorite blazers in the whole world.
Q: All-time favorite item you own from the store?
A: Probably my IRO jacket. It's collarless and comfortable like a sweatshirt. It's kind of cut like a Chanel style but it's also kind of edgy because it's got frayed edges—frayed hem and frayed collar and frayed wrists. And it's this funny off-yellow color, almost creamy, but it goes with everything.
Q: What is your weekend uniform?
A: I'm usually in a pair of Mother jeans and an LnA T-shirt and Birkenstocks. I've been living in my Birkenstocks the past couple of years.
Q: Fashion icon?
A: Jane Birkin. She's just effortlessly cool. And I know this is such a complete opposite, but I also love Iris Apfel. Her style is so inspirational.
Q: If you could have any woman in history—past or present—come shop your boutique, who would it be?
A: Kate Bosworth.
Q: Favorite way to spend a Saturday morning?
A: Oooh. Well, we love to get up, hang out in the family room with Lennon, and then get going early and go do some sort of hike or exploration of an area, like Yellow Springs or Ceaser creek. So finding some sort of hidden gem in Ohio.
Q: What is the best compliment someone can pay you?
A: I think that somehow I made a difference in their life. I think that means that I'm doing OK.
The 2016 Rowe Fashion Show is at 7 p.m. on Wednesday, Oct. 5 at the Columbus Museum of Art. Tickets cost $75 for general admission and $125 for VIP and can be purchased at www.roweboutique.com.
To learn about our Wardrobe Consulting, Personal Shopping, and Outfitting Services, visit https://www.wardrobetherapyllc.com
We're Social! Follow along for the latest on our team, our work, and our inspirations! Instagram Facebook