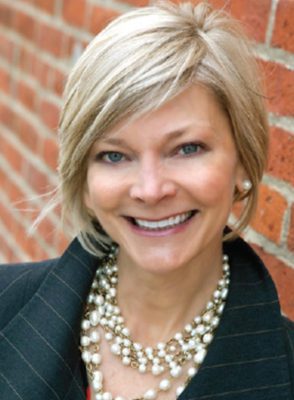 Vicki Bowen Hewes left a lucrative career in corporate real estate to launch Dress for Success Columbus. Her mission? To empower women. And she's doing it with everything from interview suits to resume help to mentoring. In today's "Women We Love" feature, Kristy Eckert talks with Vicki, 50, about how one woman changed her life's course, about what she learned as a single mom and about why you should join us at next month's Dine. Drink. Dress.
Q: Several years ago, you were enjoying a lucrative real estate career and often spent long stretches in other cities. While you were in Indianapolis, you decided to volunteer at Dress for Success. One hour there as a volunteer shopper to help a woman find an interview outfit literally changed everything for you. How?
A: I was meeting a woman who I thought I was going to be able to help who ended up changing my life. She helped me look at so many things about my life and my values and my priorities and how fortunate I was.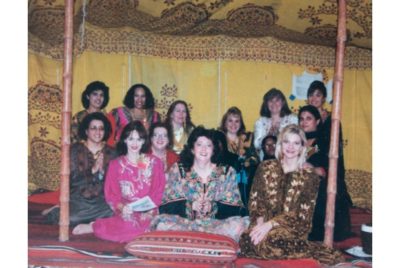 Q: What was her story?
A: I asked her the types of jobs she was applying for. The first words out of her mouth were, "I'm sorry if I smell." She had been staying on a friend's couch and hadn't had a chance to take a shower for a few days. She was incredibly apologetic. I thought, "If I just had the courage to leave an abusive situation and was sleeping on a friend's couch and hadn't showered in days, would I even have had the guts to come to this appointment?"
Q: Your next realization, then, was that she was not an anomaly.
A: I realized there is this whole population of women who have a diminished sense of self worth. We've all gone through that—where we don't believe in ourselves. But our network and our colleagues lift us up. Our Dress women don't have that. It was just transformative for me.
Q: You eventually quit your job to open Dress for Success in Columbus. Suddenly, you were going through an emotional divorce with a very young son while trying to launch DFS. What did that experience teach you about the way many of your clients live?
A: Almost 80 percent of the women we serve are single mothers, head of household. As a single mother, you have to make sure you keep your job, so you have to do it really well. I had to make sure everybody knew I was going to be an effective steward and lead this organization with accountability and integrity. And then you get a call from school that your child is sick or doing something mischievous. And I was fortunate, because I could afford good daycare, and I have friends—friends with cars who could pick him up! There are so many things we take for granted.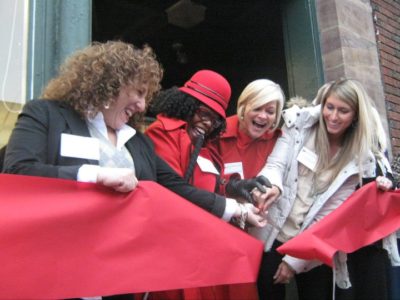 Q: The women you serve need a lot more than suits. Like what?
A: They need a lot of encouragement and resources. They need to know it will be OK. We want to address things in a real way. I don't think a lot of people talk to individuals who are in vulnerable circumstances in a direct way. We tell them things like if they can't find daycare on the day of a job interview, don't call and cancel the interview. Call and explain the situation, and ask if you can reschedule. These women are sponges. They say, "No one's ever told me that before."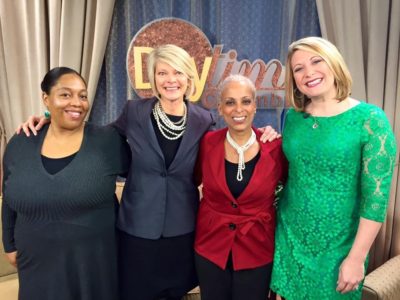 Q: Next year marks Dress for Success Columbus' 10th birthday. You've served more than 9,000 women. One hundred percent of them report increased self-esteem and renewed hope following their first appointment. And more than half of them have secured work and returned for employment suiting and career services. What does that feel like?
A: It's overwhelming [tearing up]. The best accomplishment is seeing the women flourish, whether it's women we met in 2007 or women we just met last month. And our volunteers are incredible. People give these women their hearts. They have crucial conversations. We couldn't have experienced this incredible growth without the volunteers and the women who have the courage to walk through the doors. And the support of this community has been incredible. It's just humbling to the core.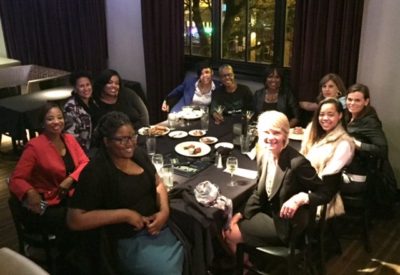 Q: How can the people reading this help?
A: Oh wow—there are so many things! Share this interview with a friend. Community awareness is a critical part of growing our mission. Second: Host a "Dress Her Up!" reception. It's a social hour where you invite friends over for wine and women's empowerment. Someone from Dress will share information about the inspiring women we serve, and you can ask guests to donate a handbag and include a financial contribution inside. Third: Advocate or donate at your place of business for event or program sponsorship. The demand for this work has continually increased, and these women are making great advancements. We just need funding to keep pace.
Q: Speaking of fundraising, your biggest fundraiser of the year—Dine. Dine. Drink. Dress.—is June 16 at Bluestone. What's the event like?
A: It's such a fun, fun party! We coined it as a delicious evening—of friends, fun, music and philanthropy. We have 12 restaurant partners this year. We're at a new venue because we outgrew Strongwater. We anticipate 600 people. We plan to celebrate these women in a really fun, festive way. You can show out—put on that great dress or those shoes you've been wanting to wear. You'll see someone in shredded jeans with Valentino heels and someone else in a couture dress. People wear everything, and that's the fun of it. It's a blast.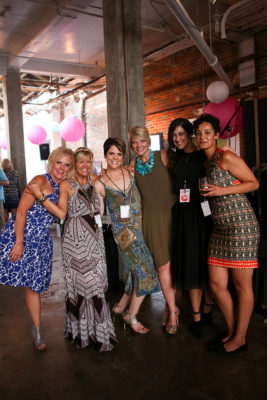 Join us! Dine. Drink. Dress. tickets are $100 and can be purchased at http://d3cmh.com.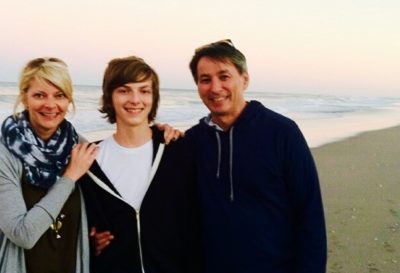 To learn about our Wardrobe Consulting, Personal Shopping, and Outfitting Services, visit https://www.wardrobetherapyllc.com
We're Social! Follow along for the latest on our team, our work, and our inspirations! Instagram Facebook