And we are back with a brand new Women We Love feature! One of our goals through this feature series is to spotlight women here in Columbus who inspire and empower. Dr. Mysheika Roberts, Columbus Health Commissioner, is without question one of those women! Originally from Los Angeles, Roberts has called Columbus home and has played a critical role in navigating our community through a 21st Century pandemic. This month, we had the opportunity to connect with her to learn a bit more about her journey into Public Health, how the day-to-day of her job has changed while navigating the COVID-19 pandemic, insight into her style philosophy and more!
Q1. You joined Columbus Public Health in 2006 and were working in Public Health long before that. Can you tell us a little about your story? How did you decide on medicine and more importantly, how did you know Public Health would be your focus? 
A: I grew up in a medical household in Los Angeles. My mom is a nurse and my dad is a physician who was in private practice when I was growing up. I always knew I wanted to be a physician. I worked in my father's office during the summer and admired the relationship he had with his patients. I was a candy striper at one of our hospitals and enjoyed helping people. Since my father was in private practice he worked long hours and I recall informing my parents that I didn't want my job to be all consuming. While I was in college I took a public health class and enjoyed it. Shortly thereafter, Magic Johnson announced he had HIV. Those experiences led me to choose public health. I went on to get my master's degree in public health and that was the best decision I ever made!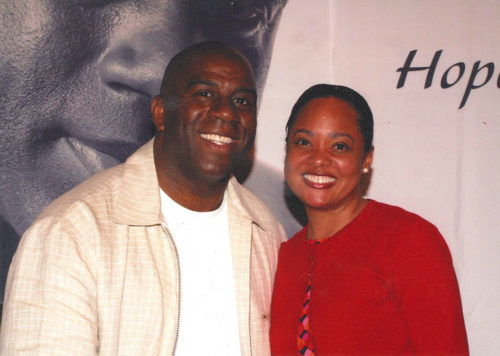 All photos provided by Mysheika W. Roberts
Q2. We know that being Columbus Health Commissioner is a position that comes with many responsibilities, as you are leading teams, leading conversations, and so on. What is a normal day like for you? 
A: My normal day is spent meeting with staff to make certain our programs are effective and strategizing on new interventions, I read and respond to a lot of emails and present on public health issues. I don't see patients in my current position.
Lately with the new normal, I often start my day at 7am with a conference call either with the hospital's chief medical officers, the governor, the mayor or my team. I do many media interviews on COVID-19. I also spend time providing agencies guidance on how to properly and responsibly reopen their business. I do that In addition to the pre-COVID-19.
Q3. Let's talk about COVID-19. It's still hard to believe that we've now experienced and are still experiencing a major pandemic in the 21st Century? This is something many of us thought we would not see in our lifetime. What has it been like leading public health in a pandemic?
A: The pandemic and the stay at home orders have been something few have experienced in their lifetime. It has been challenging for all. I feel good about Columbus Public Health team's response. While the pandemic was not expected, we had put many plans in place to respond to an occurrence such as this. Professionally it has challenged me and has made me a better public health leader. The days have been long. I work 7 days a week and we never worked at home as we were essential. It has been humbling to have so many in our community depend on me on how Columbus Health responds.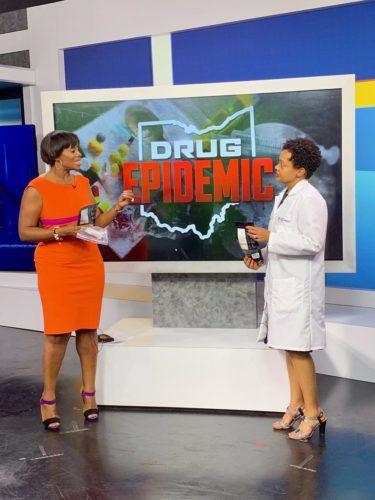 Q4: You likely have faced some tough days through COVID-19 in helping lead our city. Would you mind sharing some words or quotes that have carried you through and kept you encouraged during this season? 
A: Wow there are so many. A few include "we are in this together" and "this is a marathon not a sprint". I also like what Governor Cuomo said: "there is no going back, only moving forward". 
Q5. While the stay-home order has been lifted and we are slowly re-acclimating to normal, can you help us understand the high risk vs. low risk environments/situations? For example, we've heard that staying in a hotel is likely a lower risk than eating out. 
A: I prefer to focus on individual behaviors rather than locations. We should all wear a mask when in public, stay home if sick and limit unnecessary activities. You should ask yourself if the activity is worth contracting COVID-19.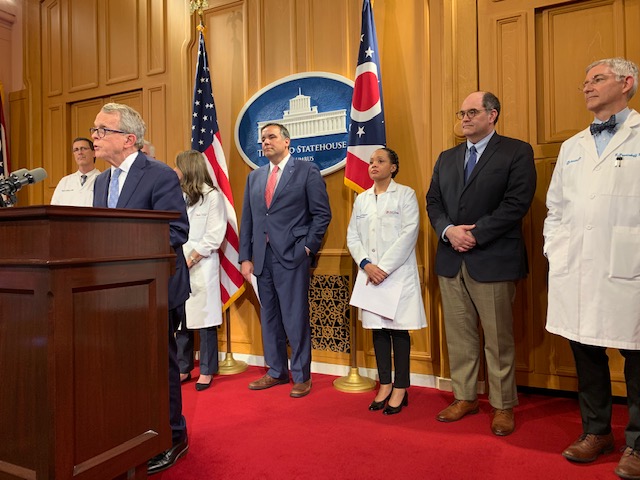 Q6. LEADING is a huge part of your day today. In your opinion, what are some qualities that make a strong leader? 
A: Someone who is self-motivated, not afraid to speak up, practices what they preach and has a willingness to delegate.
Q7. In addition to serving the community as Columbus Health Commissioner, you are also active on several boards, such as Columbus Medical Association Foundation, YWCA Columbus, and Lifeline of Ohio Minority Advisory Group. How do you maintain balance in your life, while also being active in the community in various ways? 
A: It is challenging but necessary to stay engaged with the community. It forces me to be organized, use my time wisely, and remain disciplined.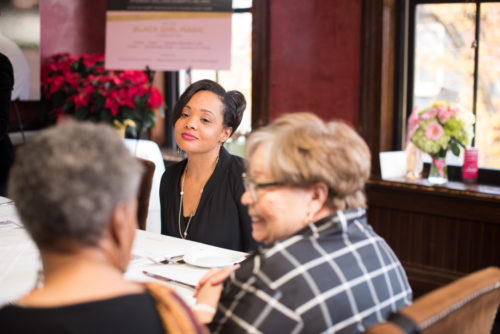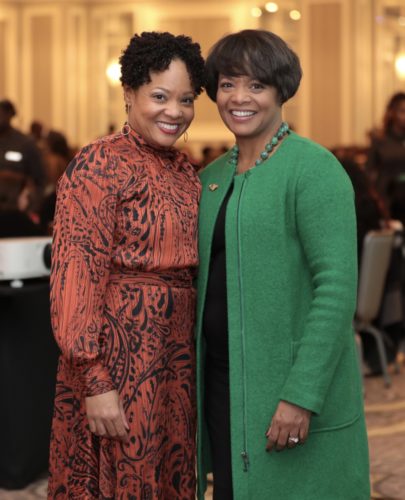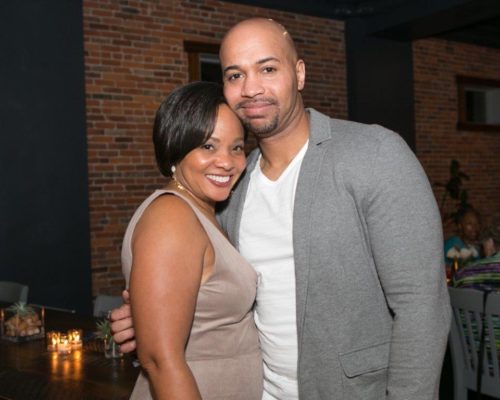 Q8. Let's talk about style for a moment! What is your absolute favorite clothing item in your wardrobe right now?
A: My athleisure clothes from Athleta…when I'm not in the office. 
Q9. In fashion, we are going through a trend renaissance. We have seen the rebirth of the 60s, 80s, 90s, and currently the 70s! If you could pick a decade to live in for the fashion, which would it be? 
A: The current period works for me. I am developing my personal style and not so focused on trends. I prefer classic and timeless looks.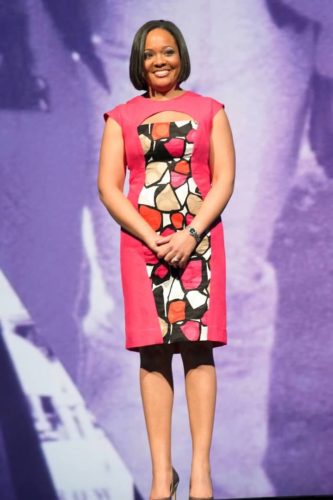 Q10. Many are excited to get back to shopping in-store! What would be your words of advice on how to shop safely and what key practices should consumers be looking for from retailers to implement as they return to in-person shopping? 
A: They should patronize stores that follow the state reopening guidance. Employees should be wearing face coverings and keeping the 6ft distance. I know I am going to look for establishments that require face coverings of their customers. Those establishments will receive my business.
To learn more about our Personal Shopping, Wardrobe Consulting, and Outfitting services, visit us here:  https://www.wardrobetherapyllc.com.