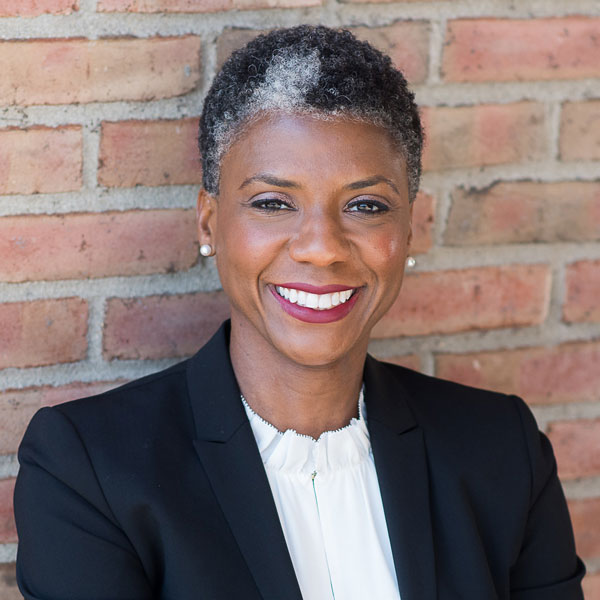 Confident, fearless in her leadership, and compassionate are just a few characteristics that describe Janelle N. Coleman. Originally from Cleveland, Ohio, through her hard work, passion, and persistence,  Janelle has established herself as a woman on the move here in Columbus. From her daily work to her community involvement, Janelle believes in the power of sowing into the lives of others. We adore her heart, her story, and the work she does. We are inspired by her and think you will be too. Meet Janelle, a woman that we love!
Q: Seeing that you studied Journalism at Ohio University, one might assume that you were interested in a career as a journalist. However, your career has been focused on COMMUNITY. Can you give us a little insight into your story?
A: I don't think my focus in community is too far off from journalism. I majored in journalism because I wanted to give a voice to people who normally don't have their voices heard. Working in the community has a direct correlation to the notion that every person has a right to have their voices heard and be given an opportunity to thrive and uplift themselves, their family and their community.

Q: From your career to community involvement, there seems to be a philanthropic heartbeat behind it all.  What cultivated this love for humanitarianism? 
A: I was raised to not be selfish and to help people if I could. It's that simple. This was my mother's mantra and she instilled this belief in my brothers and me.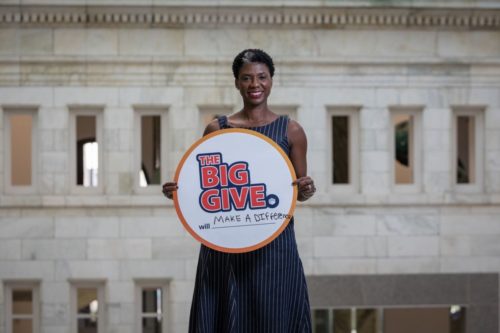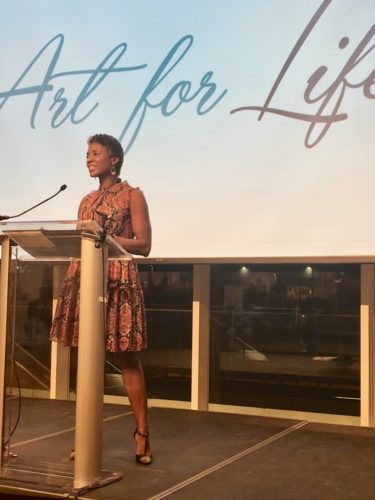 Source: T: Rick Buchanan | B: Janelle N. Coleman
Q: Why do you believe it is important to give back? And what can we individually do to create change in our communities?
A: There were several times growing up when we faced very difficult financial situations and loss. Looking back, I don't think my family would have made it through those times without help from others. So, of course, I have to help others and pay it forward. 
Every person can make a difference and no gesture is too small. Find a cause you are passionate about and get involved. Sometimes simply saying hello or smiling at someone can make a difference in that person's life. 
Q: You were recently named the new Executive Vice President of External Affairs at the Columbus Zoo and Aquarium. Congratulations! This announcement comes after 12 years at L. Brands. A change of scenery (professionally and/or personally) can be scary after growing comfortable in our normal. What words of wisdom would you share with women who are facing change in some way and how can they walk through it boldly? 
A: Sometimes you have to feel the fear and walk through it to make the change you may want and/or need. Moving out of a comfort zone can be scary, but you'll never know what's next unless you take the leap. Believe in yourself and have the courage and confidence to know that you'll be ok no matter what happens.
Q: You are a busy gal. Career, family, community-minded and more. How do you approach being the best YOU in each of these lanes? 
A: I'm no good to anyone if I'm not healthy in mind, body, and spirit. I prioritize activities in my life to ensure I'm getting the time I need to focus on myself. I also say "no" a lot more than I used to. An executive coach I worked with once told me choosing what to say "yes" to becomes easier when you learn how to say "no." She was absolutely correct.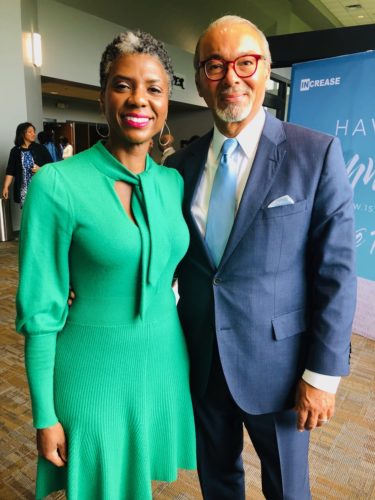 Source: Janelle N. Coleman
Q: It has been said that fashion is the armor to survive the reality of everyday life. What piece in your wardrobe makes you feel most confident and ready to take on the World? 
A: I love a stylish well-fitting blazer. It doubles as a superhero cape. 
Q: While trends most definitely come and go, there are some that leave a lasting impact on us! To date, what has been your favorite fashion trend and why? 
A: Nothing beats a great pair of denim blue jeans and a white t-shirt. I've been wearing a version of this since I was a teenager. It's a classic look that you can dress up or down.
Q: And lastly, what is your personal mantra or favorite quote that you live by? 
A: Stay ready so you don't have to get ready.
September is here, which means Fall Fashion is HERE. We are now booking through October! To get your date on the calendar, call today!  To learn more about our Personal Shopping, Wardrobe Consulting, and Outfitting Services, visit us here:  https://www.wardrobetherapyllc.com.