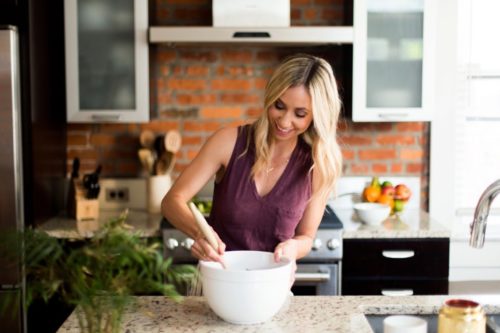 When you look good, you feel good! At least that's our motto. So while we are always considering what we are putting ON our bodies, it's only natural we should be concerned with what we are putting IN our bodies, right?! That's where our friend, Lauren Blake comes in. We spoke with this adorable, self proclaimed "foodie" Registered Dietician who is a Certified Health & Wellness Coach, and founder of Whole Living Lauren (do you follow her instagram, @wholelivinglauren?!) and we think you will love her and her food philosophies just as much as we do…oh, and her recipes are pretty scrumptious, too! Meet Lauren Blake!
Q: Let's start with your Blog and Social Media! @wholelivinglauren reaches 35.8k followers on Instagram, and we're not surprised why! Our team is always so inspired, not just in your photographic creativity, but by your creativity in the kitchen! What drove you 4 years ago to start your blog, wholelivinglauren.com ?
A: First of all, thank you!! I have always had an interest in nutrition and health but also have a fierce creative side that was itching to get out! I actually started posting food pictures to Instagram a year or two before I started my blog. It was a great way for me to have fun in the kitchen, share my passion for health, and connect with an awesome, supportive community. This is what led me to start my blog 4 years ago! As a Registered Dietitian, I feel incredibly passionate about showing people that nourishing food and a healthy lifestyle can be approachable and fun. I try to showcase that in the recipes I create and share on the blog. I want people to feel their absolute best…without needing to spend hours in the kitchen.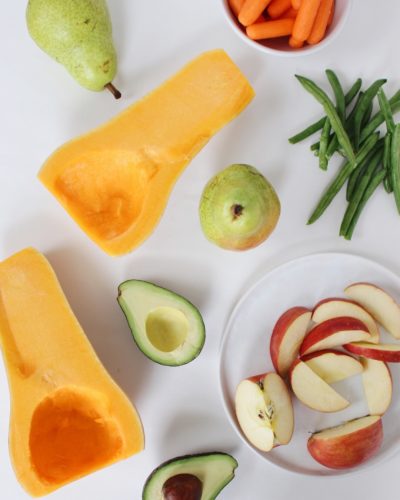 Q: Speaking of helping people feel their absolute best, with your experience as a Registered Dietician, Certified Health & Wellness Coach, and founder of Whole Living Lauren, you left the corporate nutritionist world a year ago, and now actively consult with your own clients, encouraging them to focus on positive behavior change and intuitive eating. What encouraged you to take this leap into being a business owner?
A: There were a lot of factors that led to taking the leap to officially start my own business. It was something I had been thinking about for the past 2 years or so but never really felt "ready". Once I had my son, Rhys, I was craving more flexibility and creative freedom. I officially started my business when Rhys was just 3.5 months old! It was a total whirlwind, completely overwhelming at times, and a little scary. But I am a firm believer that you can't reap big rewards if you don't put yourself out there and take a risk. It has turned out to be the absolute best career decision for me. I love being able to continue my love for counseling clients to focus on positive behavior change while also working with brands and companies whose philosophies share a similar health alignment to mine. I also love that I can focus and devote more time to learning more about food photography. Having said that, I am thankful for having had so many years of "traditional" work experience under my belt. It exposed me to a wide array health conditions, allowed me to build my counseling skills, and gave me tools to learn how to build nutrition programing. These experiences have been immensely valuable while starting my own business!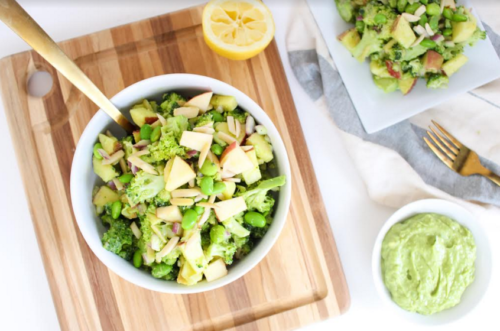 Q: Congratulations on your little guy!! We can all agree that juggling work life and home life takes some practice! How do you manage balance?
A: To be honest, I am still working on finding balance between being a mom, wife, small business owner, daughter, friend, etc. Instead of saying "the struggle is real", I keep telling people "the JUGGLE is real!". One thing that has helped me is to set boundaries with work. This can be incredibly difficult, but it has helped me be more present in everything I am doing. When I have Rhys with me, I want to be in mom-mode. On days when I have dedicated time for work, it's all about crossing things off my work to-do list. Even so, I can still feel out of balance at times. When I start to feel overwhelmed, I make a big effort to step away, walk outside when possible, and remember that it's OK to feel overwhelmed but that it will all work out. Everything always does.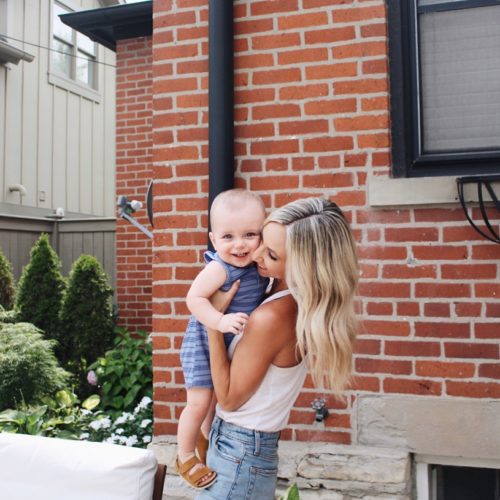 Q: So as a working momma, what's your favorite (think: quick/"easy") meal to prepare?
A: These days I am definitely all about quick and easy! I don't always have time to do a big meal prep for the week, but I find that if I make a batch of something I can snack on (energy bites, healthy muffins, etc.), some chopped veggies, and a plant-based protein like seasoned lentils or baked tofu, it helps me tremendously throughout the week. Lately we have been really into stir-fry for dinner! I use either quinoa or cauliflower rice as the base, minced garlic and ginger for some extra flavor, throw in as many veggies as possible, add some tofu or edamame, and top it with an easy homemade peanut sauce. Dinner is done in less than 20 minutes!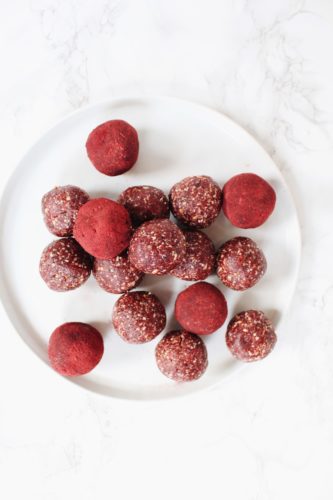 Q: You have mentioned you are a self-proclaimed "foodie"! When you are going to indulge, what is your go-to snack or dessert?!
A: I always say I was a foodie first before becoming a dietitian. I just love food! I crave different things at different times, but at the moment a donut from Destination Donut in the North Market sounds pretty darn good!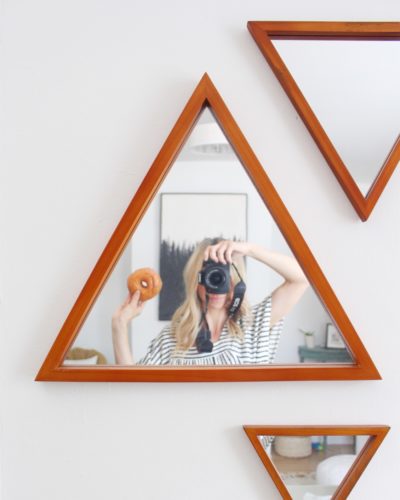 Q: Any tips for us on-the-go eaters?
A: My biggest advice for on-the-go eaters is to aim to fill half of your plate/bowl/meal with veggies. If you eat out a lot, try to avoid looking at it as a treat. If we focus on veggies whenever possible, we are setting ourselves up to feel good wherever we are. Also, hydrate, hydrate, hydrate!! Most on-the-go meals are higher in salt which can leave us feeling a little sluggish. Drink as much water as possible to help flush that out extra sodium. Hydration is also linked to energy levels (among many other things), so the more we drink, the more energized we will feel. And lastly, give yourself some grace. If you are somewhere and there is no seemingly "healthy" or nourishing option, don't sweat it. You can always come back to balance at your next meal.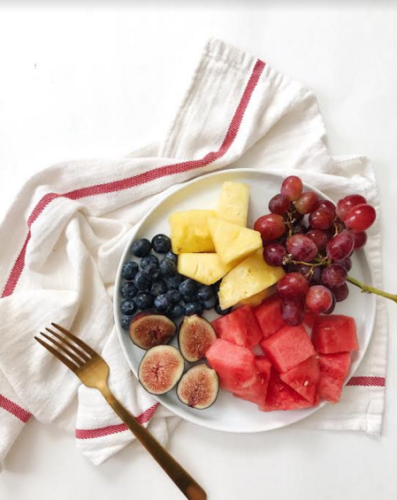 Q: Can you tell us a little bit more about the consulting services you offer!
A: I view every person's eating as a puzzle. Often times, many of the pieces are in place, but we need to tweak those pieces in order to solve the puzzle. My plans are personalized based on the goals, routines, and food preferences of my clients. I offer services that range from a one-time session all the way to an incredibly personalized 3-month commitment. I love seeing clients for multiple sessions because it gives us the time to address any nutrition education that is needed, but also gives us time to build each person's individual health toolbox.
In addition to private nutrition consulting, I also work with and consult for health brands and companies, national and international media outlets, and offer speaking engagements at conferences, health & wellness events, and corporate wellness meetings.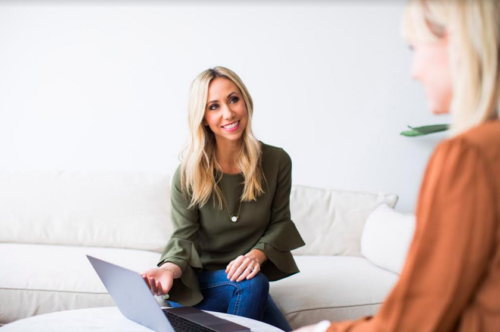 Q: Last question! How would you describe your personal style! Favorite places to shop?
A: This is a tough one! So many different styles appeal to me. I would say in general I gravitate toward a casual chic, neutral palette with pops of color or print. My go-to outfit these days seems to be a body suit with Madewell denim. My current favorite places to shop are Madewell, Zara, and Revolve.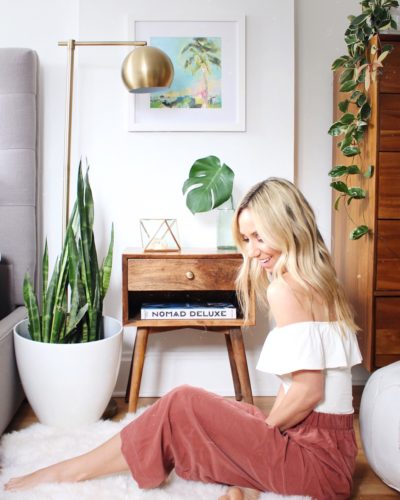 To learn more about Lauren Blake and her company, Whole Living Lauren, visit Whole Living Lauren  or email her at wholelivinglauren@gmail.com And don't forget to visit her Instagram: @wholelivinglauren.
Fall has hit the stores! To learn more about our Personal Shopping, Wardrobe Consulting, and Outfitting Services, visit us here:  https://www.wardrobetherapyllc.com