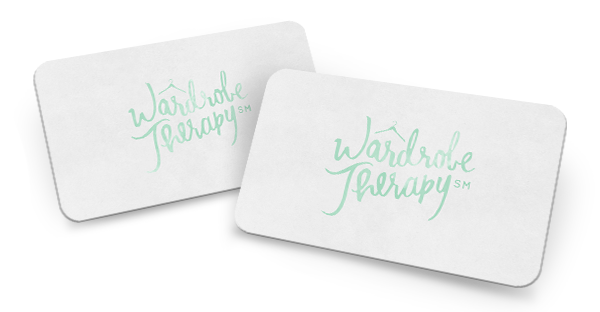 Give someone a gift card and give them a fresh look! Wardrobe Therapy℠ gift cards come in amounts of $100 and up.
Note: Gift cards are non-refundable
This just in! Take great style anywhere with our new limited edition products! Our first release is the Wardrobe Therapy℠ tote bag.
Need help? Please fill out the form below and we'll contact you promptly!