Spring is in the air and our Wardrobe Therapy stylist's have been thrilled to outfit our clients in the latest Spring 2012 Trends! Our top 5 trends are featured in our latest newsletter but we definitely are not counting out the rest. These are what we are excited about…..we hope that you are too!
Metallic Shoes –  We are in  LOVE with this trend! Metallic shoes are very wearable for the day and night. Don't be afraid to try it…we are!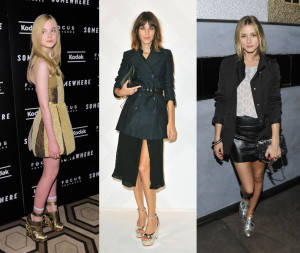 Anoraks  –Who doesn't love adding a jacket that instantly makes you feel chic. So easy,so sporty!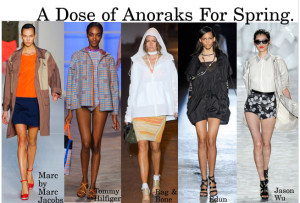 Full Skirts – You can make this look feel sassy and updated! Add a light weight leather jacket for a touch of edge.
Chanel

Dior

Ladylike – Lace skirts & dresses, classic silhouettes and Laser cut-out detail. They all equal a modern women. We couldn't help but throw in a shoe too!

Valentino

Louis Vuitton - Paris Runway

Louis Vuitton - Paris Runway

Stuart Weitzman - Nordstrom.com

Safari – Animal prints and Tribal stripes. No animal is left out! 

Oscar De La Renta

J Mendel

Michael Kors

Wardrobe Therapy stylist's can help you incorporate these trends into your wardrobe! We love taking trends from the runway and working them into our own personal lifestyle.

Keep Making Everyday a Runway!

XO