Trend #8: Menswear Inspired
For our fashionistas who want to achieve a very crisp, classic look, the menswear inspired trend is the perfect way to do so!  When done properly, the mixture of masculine and feminine styles of dressing incorporated in this trend helps to hide a mass of sins and works well on all body types.  The main idea behind this style is to wear pieces that are tailored correctly for women with a nod to menswear fashion.  The key to this trend: keep the proportions balanced!  For example, if you are wearing an oversized boyfriend blazer, pair it with a skinny bottom.  Tuxedo jackets, boyfriend blazers, tailored vests and wide leg pants are all great examples of wardrobe pieces that can help you flaunt this trend the right way in the upcoming season!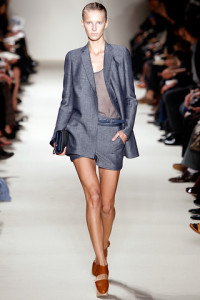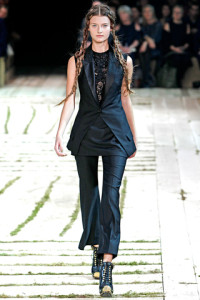 For those who want to feel sophisticated while rocking out this trend, try a sharp two piece suit with a woven or blouse tucked in!  This polished look shows femininity in a most unassuming, yet sensual way.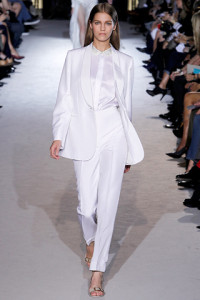 Keep Making Everyday a Runway!
Olga