With Thanksgiving one week away, and cooler temps here, bring on all of the knit fabrications. From chunky cable knit tops to pull on knit skirts and everything in between. We love a good sweater! We read about designers calling it the NANA knit during NYFW and we instantly fell in love!  Layer up and have fun!!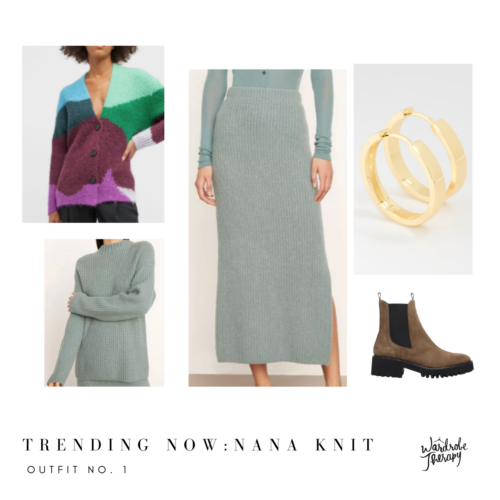 Try a knit, on knit, on knit! So cozy! We are excited for Vince's sweater knit skirt! For a casual look, style it back to this textured sweater. And for a statement, layer on one more knit piece like this cardigan (just style the cardigan unbuttoned).
Head to Toe Nana Knit Dressing!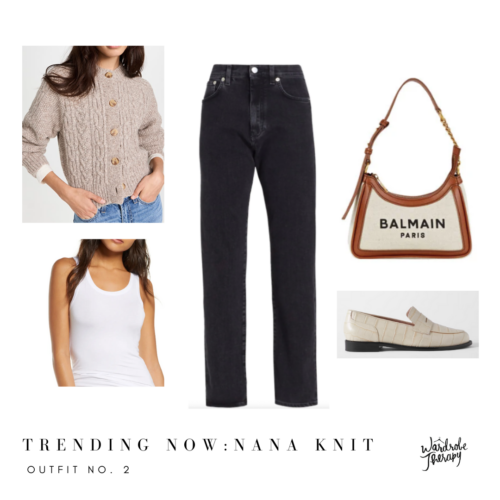 We love dressing down the nana sweater too! Pair it with black denim and loafers for a chic yet effortlessly elevated daytime look. We love the cardigan buttoned-up, but depending on your shape and style you can leave it unbuttoned over a crew neck t-shirt or that white tank we're loving this season!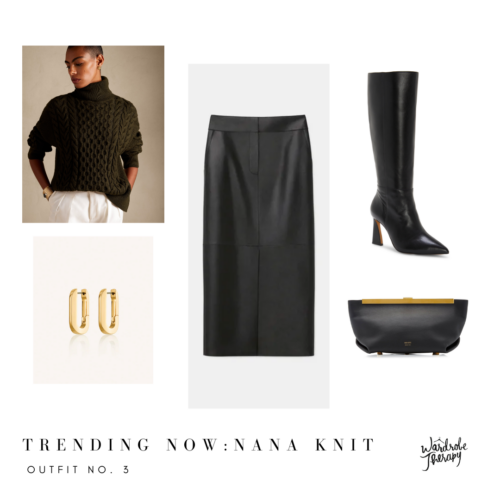 A dressed up take on the nana knit is all about what you pair with it.  This cable knit merino wool t-neck from Banana Republic hits the nana-knit mark. Pair it with a leather skirt, boots, and an evening clutch and you're ready for your next holiday party or evening out to dinner.
A sweater knit is the perfect versatile material to bring your look from day to night. Looking to add some fabulous knits to your wardrobe? Don't worry we've got you covered! Join us December 8-9 for our holiday Vince Trunk Show!
Holiday dressing is here! Please contact your stylist today to book for all of your holiday events!
Keep Making Everyday a Runway!
For content created on our website and social media, some links contain affiliate links which we earn a small commission from.