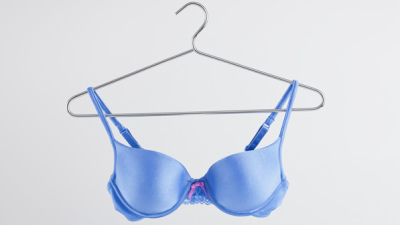 Ladies, we are right there with you…the dreaded words "bra fitting" aren't the most pined over pairing in our vocabulary either. However, we do know that in order to get the perfect fit in our clothing, we have to start with the skivvies! But do not fear, we are here to make this process a tad less scary for you! We've done our research and found a few simple tests you can perform at home with your current undergarments, or in the fitting room to ensure the right fit when purchasing new. We bring you: Bra Fitting 101!
The Band Test
The front and back of your bra should be level with one another and parallel to the floor when looking in the mirror at a side angle. A band with the correct fit will feel comfortable yet fit firmly around you without riding up in the back.
The Hook Test
When purchasing a new bra, you should be able to clasp on the very last set of "eyes", the loosest setting. This will ensure that throughout the life of the bra, as you wash and wear, you can tighten it as it stretches. Be sure it's not too loose, though. If this is the case, consider going down in band size.
Arm-Raise Test
When you are in your correct size, you should be able to raise your arms and have movement without the bra moving out of place. If you are experiencing "spillage" your bra is too small. If the bra is sliding up it is simply too big.
Bra Strap Test
Straps should lie flat on your shoulders, never falling off! When this is the case, go smaller. However, if they are too tight and creating dents they are working too hard and you may need a larger band size.
Here's a great exercise: with your bra on, drop your straps off of your shoulders. Your bra should stay in place for the most part. If the bra falls off, your straps are doing most of the work. A little tip: bra straps are designed to carry minimal breast weight (10% or less!) If you find your bra moves and your straps are doing most of the work, go down in your band size.
Sitting Test
If your bra is uncomfortable when sitting, perhaps looking for a bra with an arch in the center will fix the problem. Also while sitting, lean forward. If your bra gaps in the cups, this style may not be right for you as it offers TOO MUCH cup coverage!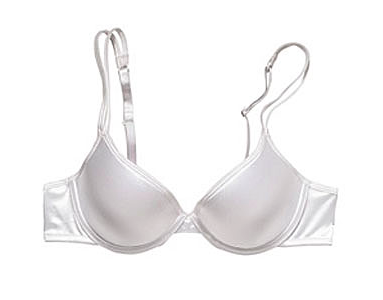 3 More Tips
Bend in half while putting on your bra, allowing yourself to fall naturally into the cups. When you stand, the center of the bra should lie flat against the breastbone, leaving no gap.
The back of the bra should rest flat against your back
Bra cups should be smooth. If there are wrinkles, the fit is incorrect and this will show through your clothing
For more tips and to learn more about our Wardrobe Consulting, Personal Shopping, and Outfitting Services, visit https://www.wardrobetherapyllc.com
And most especially, Keep Making Every Day a Runway!!