Summer soirées have made a comeback, hooray! However, once you've gotten that first invitation you're likely to follow up with the same question we've been hearing from all of our clients, "What do I WEAR?" 😉 Well not to worry, we took the guess work out for you, and have styled 3 looks for you ladies to take you from the most casual of parties to the dressiest of occasions. It's party time!
Cookout: Casual Chic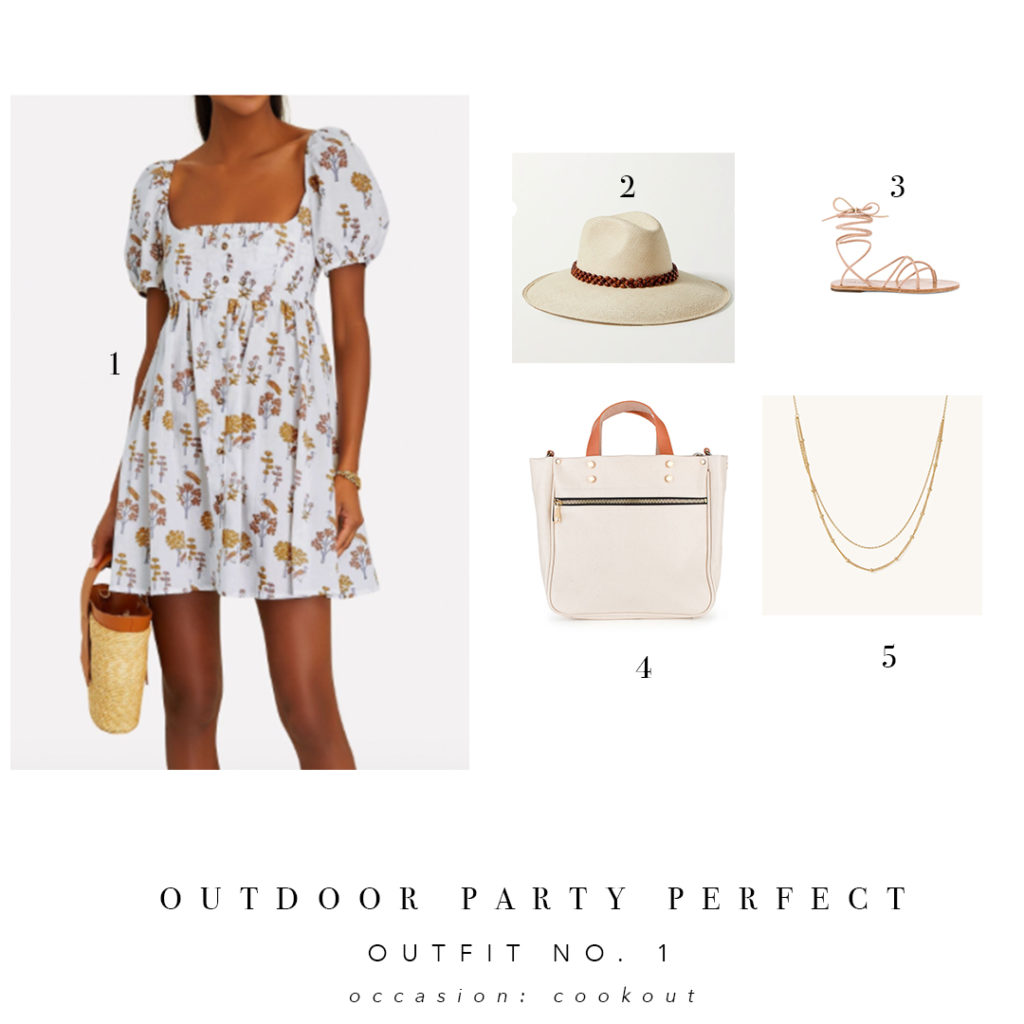 We love a little dress that is cool for a hot summer night. So casual and comfortable in the heat! Style the dress with a little shade from a great hat and simple flat sandals, making hanging out a breeze.
Outdoor Dining: Uptown Casual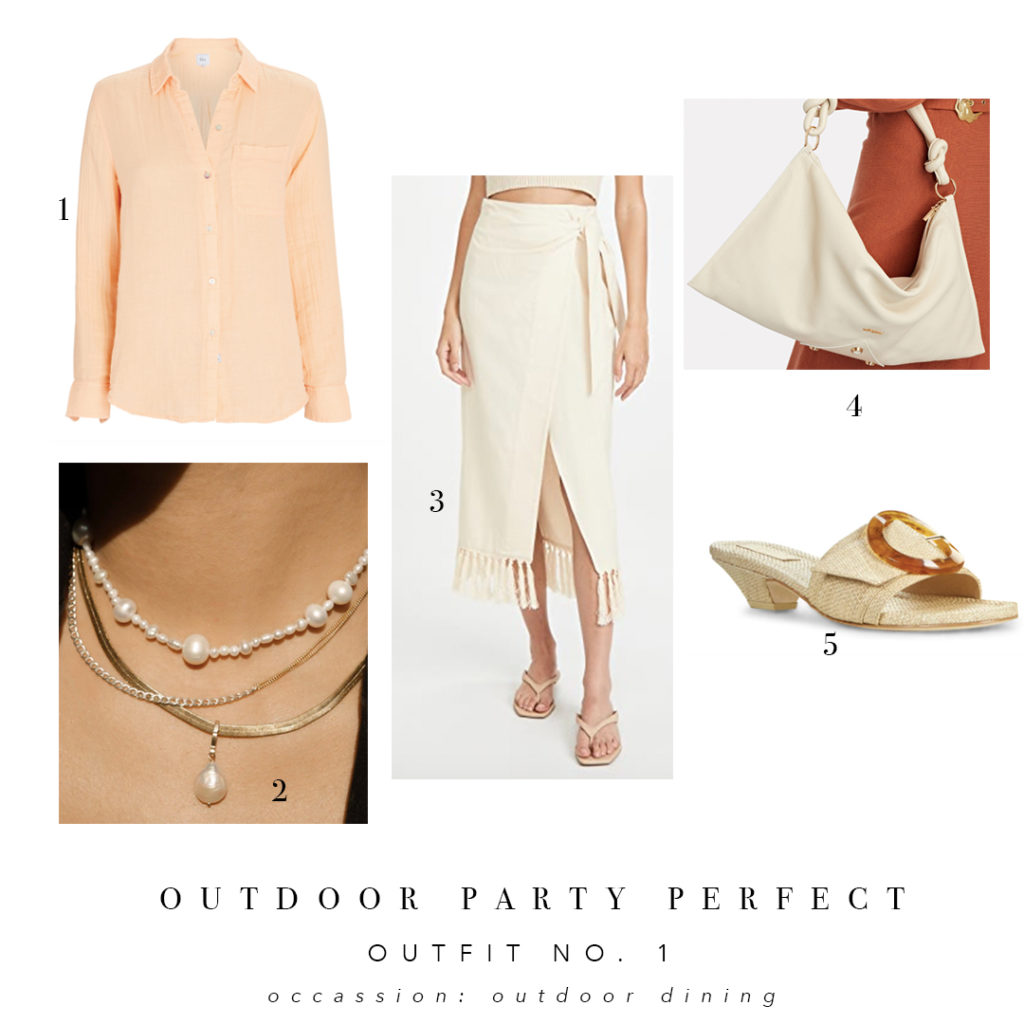 We love a monochromatic look, and especially in cream and white for a summer outdoor casual chic party. The sorbet orange shirt adds the perfect complimentary pop of color, plus pairs nicely with a little sun kissed glow! Roll the sleeves up past your elbow for an effortless, cool (double meaning there!) look, and tuck the tails into your skirt. Make sure the top 2 buttons are unbuttoned as well. We love pairing this look with a short block heel…with a skirt you still want to elevate the body and elongate the leg, but that block heel will help you from sinking into the grass! You're party ready!
Outdoor Event: Wedding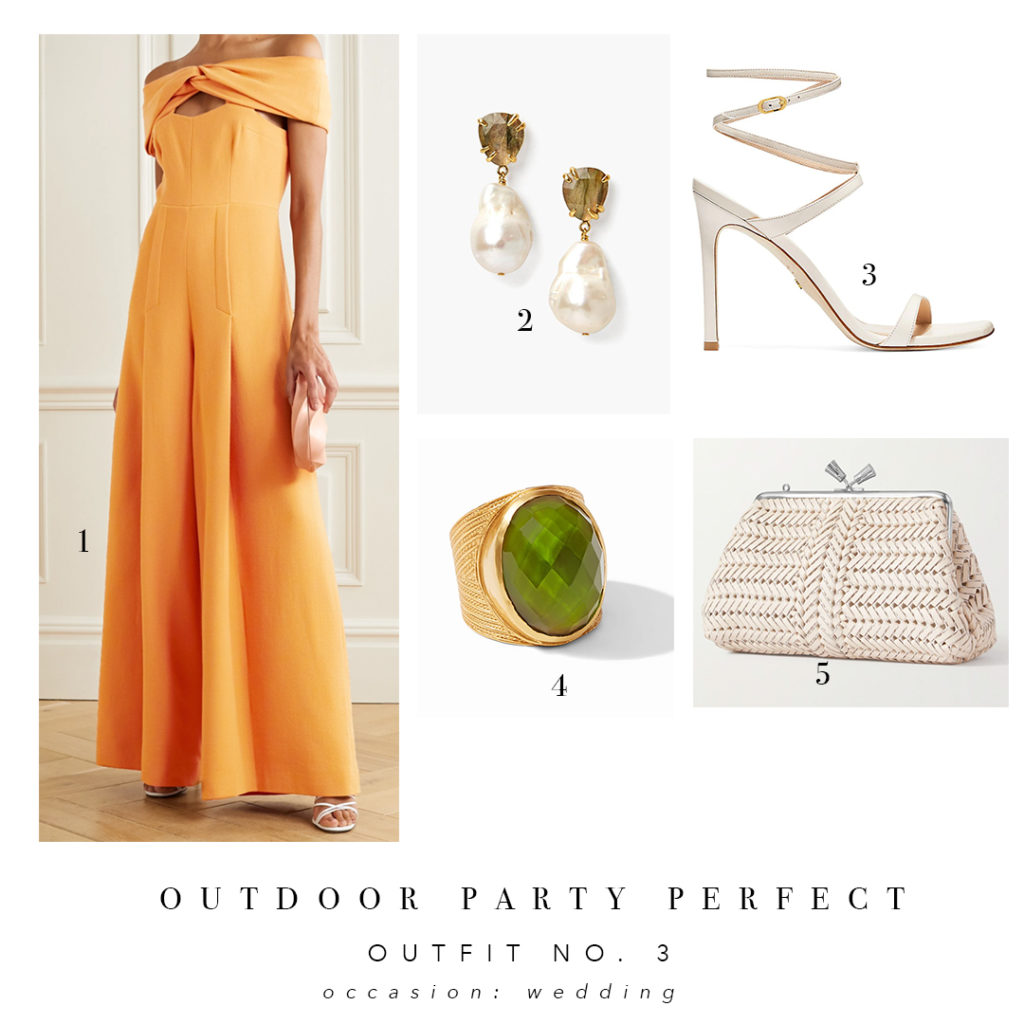 Let's just be honest…we are never taking the opportunity to get extra dressed up for granted ever again! With summer here, the summer weddings have commenced making it the perfect opportunity to get a dressed up. We love the idea of a jumpsuit and this one by Emilia Wickastead is stunning.  The fabric is wool crepe, making it a great choice for an outdoor event. Also, the wide leg pant will be nice as it is pulls away from the body, allowing for a nice breeze and flattering line.  To finish off this look, it's all about the accessories. Keeping things seasonally appropriate with some cream based accessories and two statement pieces that compliment and balance one another beautifully.
Our stylists are currently booking for the summer! To schedule your appointment or to learn more about our Personal Shopping, Wardrobe Consulting, and Outfitting services, visit us here: https://www.wardrobetherapyllc.com
For content created on our website and social media, some links contain affiliate links which we earn a small commission from.