We have an exciting collaboration with Freedom a la Cart and their upcoming event: Eat Up Columbus!
This event will take place on August 26th on the National Veterans Memorial & Museum Rooftop!
Eat Up Columbus is a city soirée celebrating community, collaboration, and change-makers in Columbus, all while raising essential funds to support Freedom a la Cart's work to empower survivors of human trafficking.
The rooftop setting provides a view of the city skyline where friends can mingle, enjoy local music, taste hors d'oeuvres from area restaurants, and hear stories of impact. Guests are encouraged to dress in white to resemble the blank canvas survivors are given when they embark on their journey of freedom + self-sufficiency.
Join Freedom as they come together as a collaborative community of change.
The last day to purchase tickets is August 22.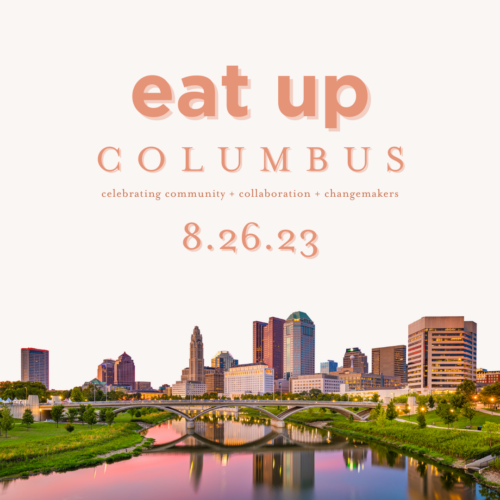 Our stylists' have curated looks specifically for this event!
The dress code for Eat Up Columbus is all-white to symbolize the blank canvas survivors of human trafficking are given for a fresh start and new life of freedom.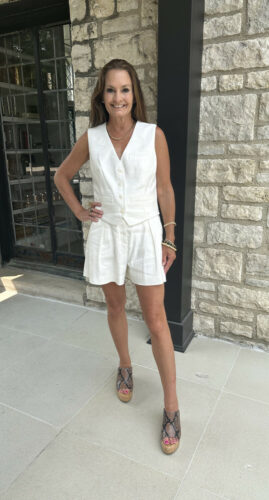 We are all about the vest + trouser short combination this summer. Katie's entire look is sourced from Veronica Beard with accents of gold jewelry. Pair this chic look with your favorite clutch and you're ready for the National Veterans Memorial & Museum Rooftop!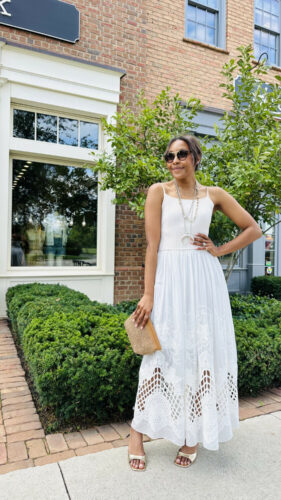 Candace's look is sourced entirely from local gem truluck! This dress could not be easier for a summer event. We love the pairing of the metallic shoe to take the outfit up a notch!
Whitney's outfit is sourced from local gems Rowe Boutique and Pivot. We love the juxtaposition of the feather top and faux leather pants (don't worry these pants are thin and breathable for an outdoor summer event). We love these mesh heels from Pivot, they are perfect for the sheer trend this summer, but understated enough to last you years of wear.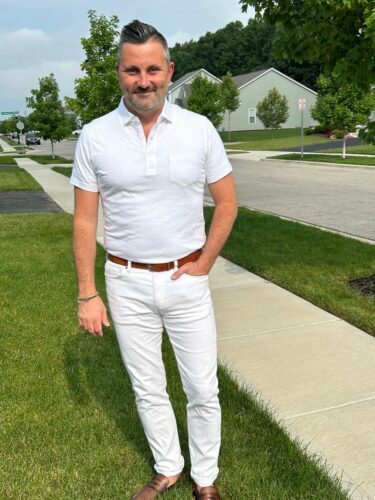 Ben sourced his look from J Crew and Joe's Jeans with accessories from Magnanni. This men's look is easy and stylish, add your favorite accessories for a pop of personal style!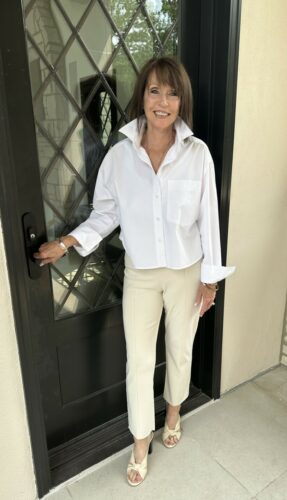 Charlene's chic and subtle look was sourced from Banana Republic and Malena Birger. Her Pluma bangle bracelet elevates the whole look and adds depth with the metallics!
Need help dressing for your summer events? Contact us to work with a stylist! We are booking into Fall!
Keep Making Everyday a Runway!