It's July!! For this week's blog, we are continuing our Men We Love series! We would like to introduce you to one of our beloved clients: Ryan Arbogast. He is the President of his family business; WillowWood, headquartered in Mt. Sterling, Ohio, WillowWood is a product innovator dedicated to designing and manufacturing prosthetic products using cutting-edge technology. Their goal is to level the playing field for amputees and help them live life to the fullest! We were so inspired by Ryan and his story, we wanted to share it with you. Read more about Ryan's experience growing up in a family business and how it shaped his passion for helping others and improving lives every day!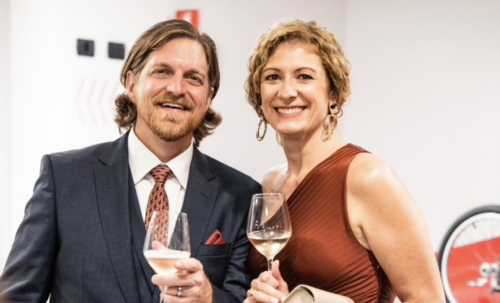 WT Question: WillowWood has a long family history. What do you attribute to the success of your family business?
RA Answer: WillowWood is a 100+ year-old family business, and that kind of longevity typically comes by some combination of focus, hard work, and luck, which is certainly the case for us. The company was founded by my double-amputee great-grandfather to design and manufacture prosthetics with better comfort and function than what was available. His grit and determination to create improved prosthetic solutions set the tone for our mantra of leveling the playing field for amputees. The hard work comes easily when serving such an impressive and inspirational population of people. Finally, we have had seemingly endless luck in the form of the wonderful people who are drawn to the type of work we do, and who have made incredible contributions to the business, our culture, and our mission.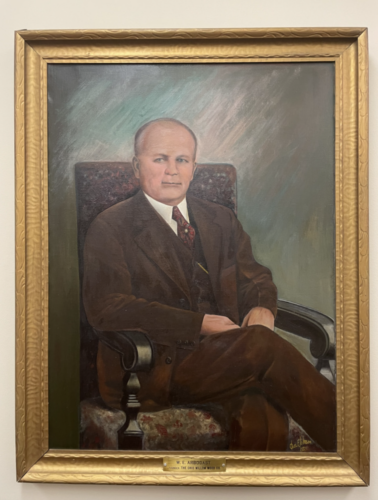 WT Question: What was it like growing up in a family business?
RA Answer:  Just like on TV! Sweeping floors at 14, spending after-school hours in the plant, and having the business woven through every aspect of our family life. Family business brings with it a lot of extremes, ups, and downs, and a great sense of pride in what one does. It certainly hasn't always been easy, but I wouldn't give it up for any other path.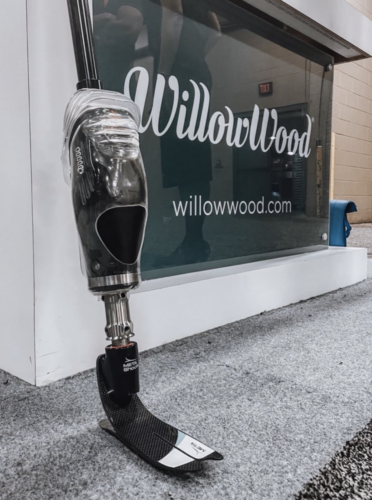 WT Question: Speaking of family, can you tell us more about your family and life here in Columbus?
RA Answer: I live in the Grandview area with my wonderful wife Angela Cook, who was also instrumental in the success of the family business over the last decade. We love CBus and take joy in seeing it have its "moment" right now, and we have been taking advantage of the great new food and cultural opportunities that seem to pop up every weekend nowadays. We spoil our English Bulldog; Gladys, at every opportunity and are big foodies and travel junkies.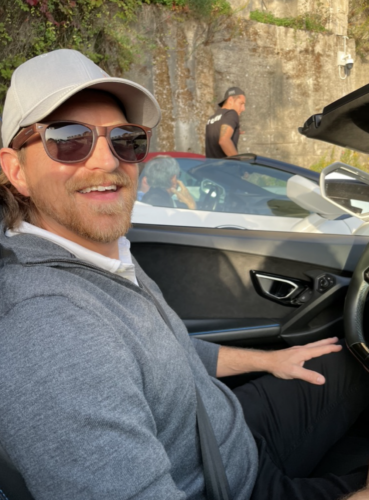 WT Question: What is your mission for the future of WillowWood?
RA Answer: We want WillowWood to be the catalyst that drives the entire prosthetics field to improve clinical outcomes for amputees around the world, by commercializing incredible new technologies currently in development, and by striving to provide excellence in all we do, with love for everyone we touch.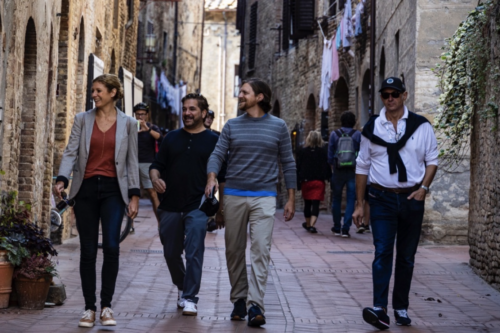 WT Question: Can you explain the impact Willow Wood has on the city of Columbus and the state of Ohio?
RA Answer: WillowWood has an excellent relationship with The Ohio State University, which has led to a number of collaborative educational, philanthropic, and commercial opportunities impacting students and residents of Central Ohio. We also strive to be a positive contributor to our local communities in Mt. Sterling and Columbus through various organizations and initiatives.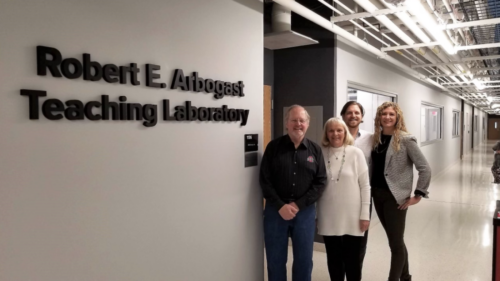 WT Question: We believe in the mantra, "When you look good, you feel good." What do you wear that makes you feel the most confident?
RA Answer: Anything Ben and Angela (my wife) tell me looks good! Really, I don't have an eye for fashion, but definitely do feel more confident and at ease when I feel like I am dressed well and appropriately for the occasion. I never had that feeling until I was able to work with Ben and the great team at Wardrobe Therapy, and it really has helped me to enjoy myself more. Now I have the right pieces and some of the knowledge to put together an outfit for whatever event comes my way. If I feel a little unsure, I just ask Ben!
WT Question: What is your favorite thing to do/place to go in Columbus?
RA Answer: Well it is hard to beat lunch or brunch with Angela on a good patio. Those at Basi Italia, The Avenue, and Barcelona are some of my favorites. We also love attending OSU football games, especially our annual cousins' game at the Horseshoe!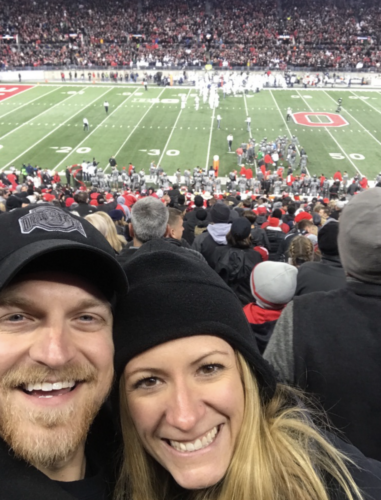 Thank you for reading about our client and friend Ryan. WillowWood is making a true difference and we are so proud to know this man!
Stay tuned for some exciting new things coming up exclusively for our fashion friends!
We are booking through the end of summer.
Keep Making Everyday a Runway!