We know- shorts are not your go-to. You may not even have a singular pair in your closet at the moment. But when it comes to the July heat shorts can be worn again! We're going to show you how to style your new favorite summer staple in a way you'll feel confident wearing!
Athleisure is probably the first occasion you think of when you pick up a pair of shorts. The chic and relevant way to wear athleisure shorts is through monochromatic sets. Matching colors together and adding a layer on top to bring depth and interest to your look will have you feeling fabulous while running errands. Don't forget to bring in personality with your accessories!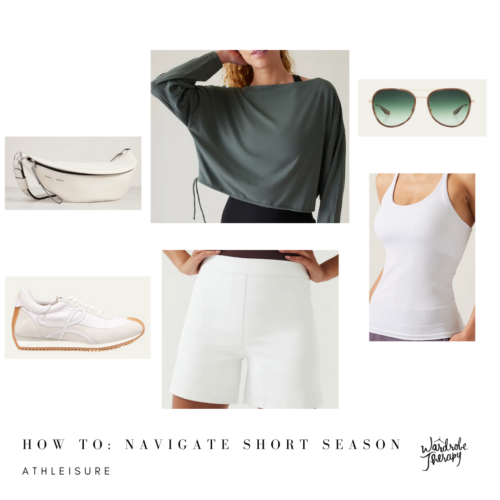 TOP | TANK | SHORT | SHOES | BAG | SUNGLASSES
We love our denim shorts and are thrilled to see the longer length and relaxed tailored feel this season. The key to elevating your denim shorts is to stick to classic, more elevated tops and accessories. Have fun playing with styling the button-down! You can full tuck, half tuck, leave it open with a tank underneath or even knot the front. Styling tip: make sure to roll the sleeves for a more relaxed look.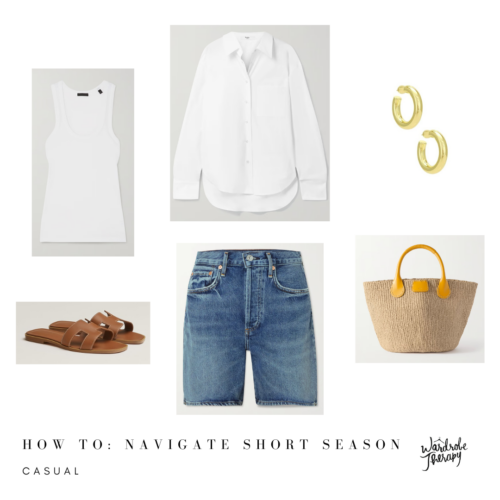 We're all about the longer tailored shorts this season, and we love them paired back with a matching blazer for that perfect "out of office but I'm still a boss" effortless vibe! But they also look great with an amazing blouse like this one for nighttime. Keep your look sleek and sophisticated with these luxe, creamy hues. These shorts are nice and tailored but not TOO long, giving a bit more flattery to the legs.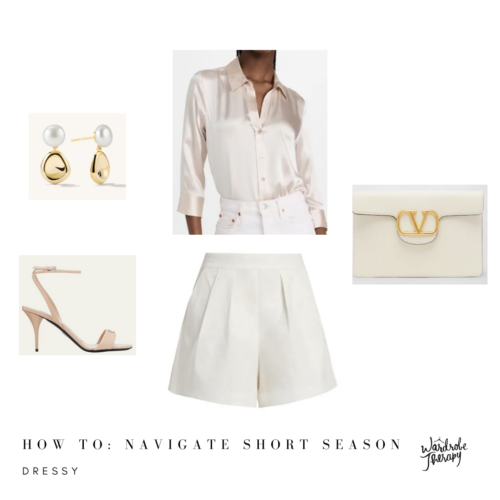 Need help styling chic summer looks? Contact us to book with one of our seasoned stylists today!
We are booking through the end of summer.
Keep Making Everyday a Runway!
For content created on our website and social media, some links contain affiliate links which we earn a small commission from.
Cover images via @le.petit.colette, @marine_audineau, @viktorija_bieliune, @veronicabeard, @reiss, @lefevrediary, @styledumonde, @emmanuellek_