Friends & Fashion 2023 is happening once again! It's been a few years, but we are ready to welcome the Spring 2023 edition of an event that we all love so much! We are partnering with some of our favorite local Mens and Women's boutiques!
Balani, Leal, Magnanni, Pivot, Samson, Thread, and truluck, at Le Meridien Bring your friends, spouses, lovers & shopping friends downtown for small bites & sips and shop many of your favorites in ONE PLACE!
We are doing a Spring Fashion Presentation at 11:30am, with our favorite emcees, Monica Day & Matt Barnes of NBC4. Please RSVP through this link and to learn more! The first 50 to sign up receive a complimentary champagne flight!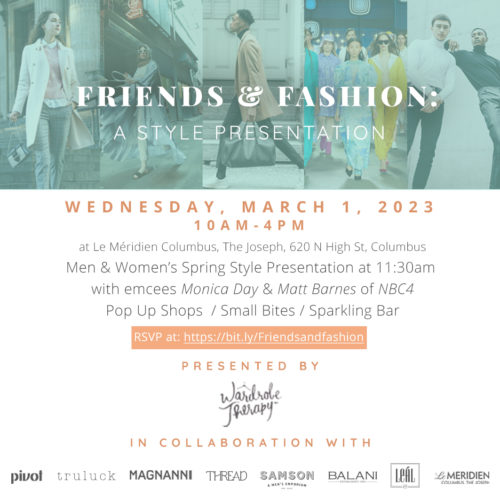 Spring is right around the corner! We are booking through April.
Keep Making Everyday A Runway!