This Fall season, we have spotted many cotton jackets being used as an additional layering piece that can be paired up with many casual outfits.  Whether it is a military inspired cotton jacket or a khaki cotton jacket for a day at the soccer fields, we wanted to give our fashionistas some tips of how to wash this item the correct way to keep it looking fresh and new!
Here are some important tips to consider while taking care of your casual cotton jackets!
1. Follow care instructions on the tag of the cotton jacket.
2. Hand-wash your cotton jacket.  This is the main way to fight shrinkage.
3. If you chose to wash your cotton jacket in the machine, set it on gentle cycle.
4. Whether it be in a machine or by hand, always wash in cold water.
5. Make sure to give your  jacket a stretch once the jacket has been washed.  This will counter any shrinkage on your jacket while the item is still pliable.
6. Do not put the jacket in the dryer.  Hang dry your jacket to keep it from shrinking.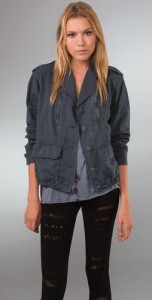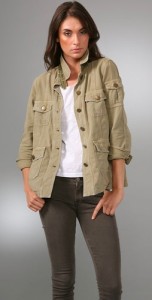 For more fashion news and updates, follow us on Facebook and Twitter!
Make Every Day a Runway!
Olga