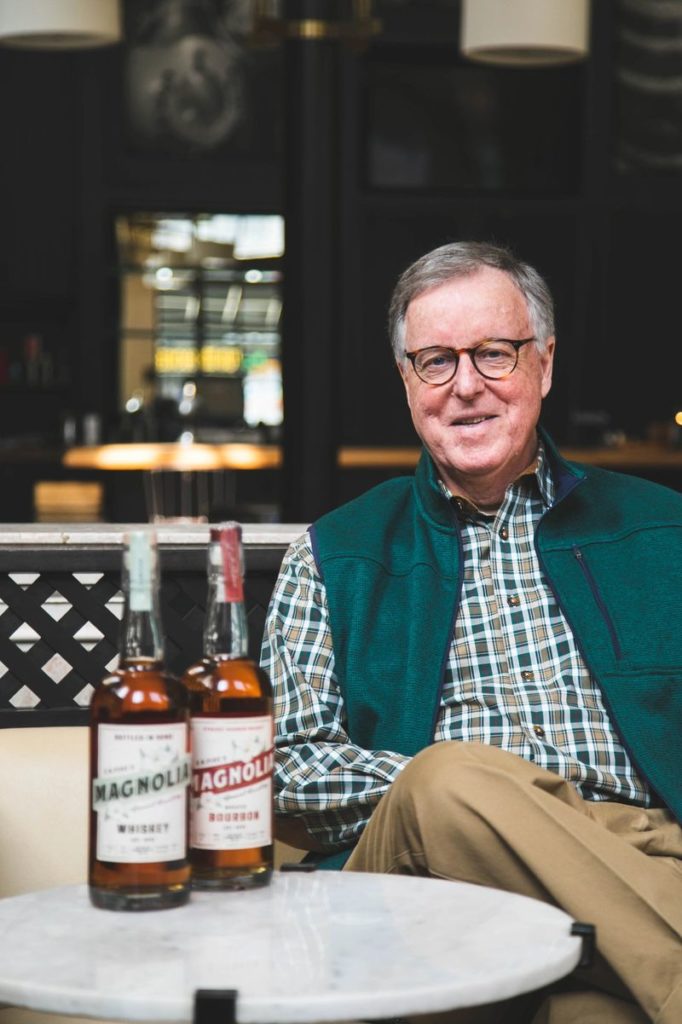 For this month's 'Men We Love' story, we are featuring a very special guest, Edward Burke Carey – the father of one of our stylists, Meagan Cafarelli. Less than two years after retiring from commercial real estate, his entrepreneurial spirit inspired him to launch a business in an entirely different industry. It is S.N. Pike's Magnolia Spirits, which if you're not yet familiar, includes a wheated bourbon and a rye whiskey. 
Previously, Ed worked in commercial real estate for fifty years, including having his own development business here in Columbus, Ohio. Additionally, he served as the Chairman of Fifth Third Bank Funds (a mutual fund company), on the board and Chairman of Canisius College (his alma mater), on the board and Chairman of the Catholic foundation, as well as a founding board member of the Cristo Rey High School.
And now, he focuses on his new business venture, Magnolia Bourbon & Whiskey, which he runs with his daughter, and partner, Meagan.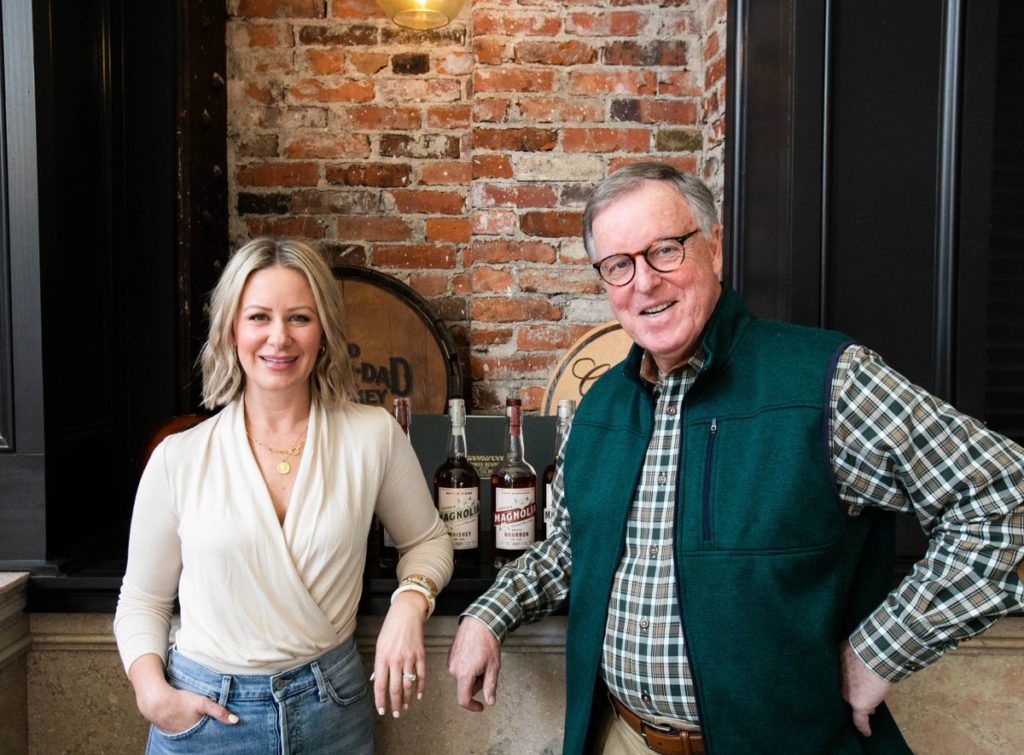 Let's Get Started… and please read on to see how Wardrobe Therapy is collaborating with Magnolia Spirits for a special Father's Day promotion!
WT Question: Can you give us a brief history about S.N. Pikes Magnolia Spirits brand?
EBC Answer: Over 170 years ago, an entrepreneur, Samual N. Pike, created Magnolia Spirits, with a high-quality whiskey and bourbon. He amassed a fortune by selling his spirits from the East coast, down South and all the way to Europe. Sadly, Prohibition hit and wiped him out of business.
Once I secured the trademark I asked my daughter Megan Carey Cafarelli to join me as a partner and have her head marketing, social media and advertising;  given her strong retail marketing background.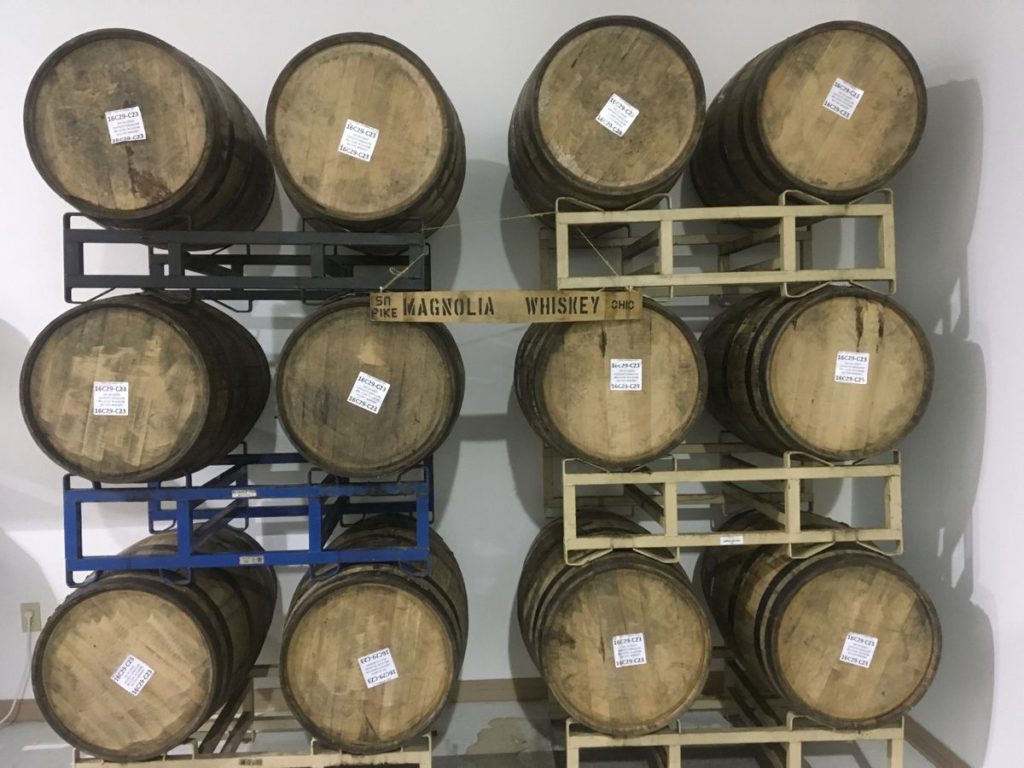 WT Question: What made you inspired to start a new company, completely out of the industry you were involved in? 
EBC Answer: I saw bourbon and whiskey as a growth industry and approached it as I would a commercial real estate development deal, where I bring all the different pieces together and create something from that which has value. And after extensive study, visiting many Kentucky distilleries and talking to many people in the spirits industry, I knew I could create the Magnolia brand without investing in or starting a distillery but sourcing the spirits from quality producers instead.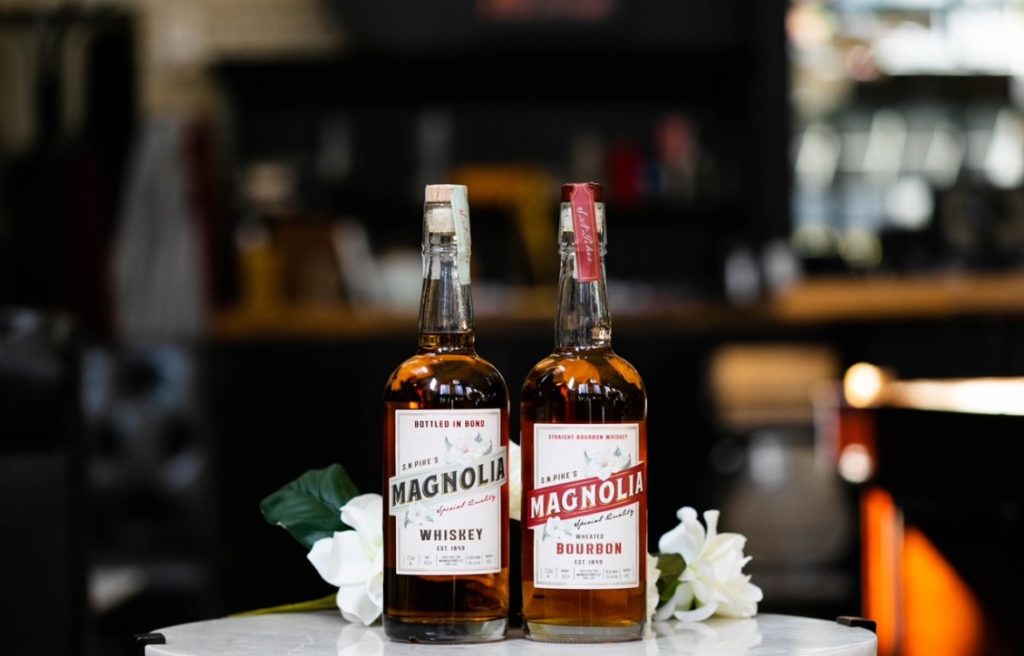 WT Question: What do you feel sets you apart from other bourbon and whiskey brands? 
EBC Answer: The story of Samuel Pike, who acted as a rectifier and not a Distiller, is one of the reasons I felt kinship to this brand, since I also do not have a distillery. But like him, I search far and wide for high-quality bourbon and whiskey to source. I then bring the spirits to Columbus to filter, proof and bottle them.
Our spirits are aged between three and six years in #4 char barrels. They are proofed down with Kentucky spring water, which really creates a wonderful taste. Whether it's real estate development or creating bourbon – brand integrity and quality is everything.
WT Question:  Where can our readers find Magnolia Spirits?
EBC Answer: We currently are in 35 Ohio liquor agency stores around the state. You can find the store nearest you if you visit our website. We also plan to expand to the Carolinas, Georgia and northern Florida. 
WT Question: We believe in the mantra, "When you look good, you feel good." What do you wear that makes you feel the most confident?
EBC Answer: During my career as a real estate developer, I worked downtown and spent my days in business meetings at the office and at the Athletic Club of Columbus.  I truly enjoyed dressing up daily in a nice suit, fancy tie, and a crisp tailored shirt with cufflinks to set the proper image. Now that I work in a different industry, I dress more country club casual as I no longer have a need for formal business attire.
WT Question: As a self-starter and entrepreneur, what would you share with other professionals as the best way to get started? 
EBC Answer: For younger people who are just entering a profession or industry it's very important that they find an older more experienced professional to mentor them, which I had as a young man. And along with study and research, hard work is the only way to success. The great Columbus developer John Galbreath once told me decades ago that you need to outwork your competition every day.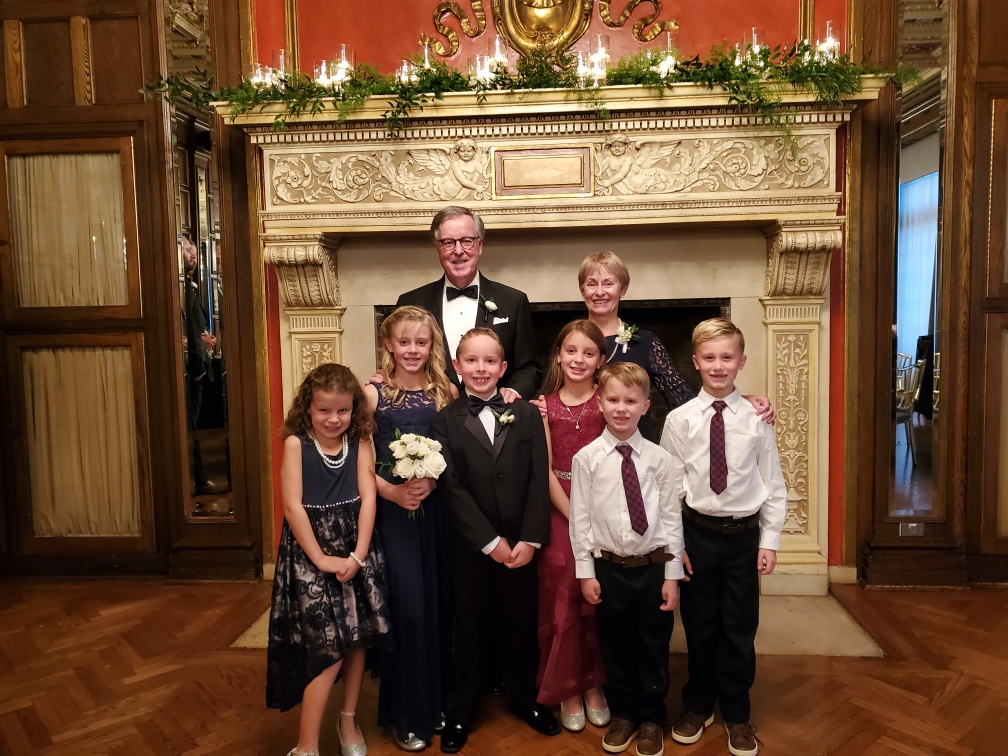 WT Question: Do you have any special plans or traditions you will do this Father's Day?
EBC Answer: Mother's Day, my children's birthdays, and our six grandchildren's birthdays are much more important than Father's Day.  But I really enjoy it when the entire family gets together at our lakehouse on Sandusky Bay to celebrate any of those important dates, including Father's Day. Priceless!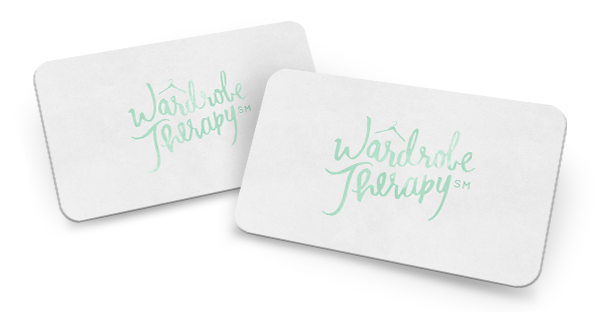 And for Father's Day, we can't think of a better way to share our love than pairing a Wardrobe Therapy gift card and a bottle of Bourbon from S.N. Pikes Magnolia Spirits.  For $175, receive a bottle of bourbon and one-hour consult to build a custom Style File for the special man in your life. We're calling it the Sip and Style Father's Day 2021. Call  614.323.0889 to place your order.
Our stylists are currently booking for the summer! To schedule your appointment or to learn more about our Personal Shopping, Wardrobe Consulting, and Outfitting services, visit us here: https://www.wardrobetherapyllc.com
For content created on our website and social media, some links contain affiliate links which we earn a small commission from.