Happy New Year! As a team, we are looking forward to a fabulous 2019, serving you in the highest way possible! If you have anything fashion related you would love to read or learn more about, please share here: Contact.
We've all heard it before, New Year, New You. But what does that really mean for all of us at Wardrobe Therapy (followers, fashionistas, friends, and dreamers?)
Throughout this holiday season, we have heard from many new clients inquiring about gift cards on how they can best utilize Wardrobe Therapy and the services that we offer… let us help remind you.
NEW YEAR CLEAN OUT.  Many of you we have been working with for years, others, we are just meeting! What a better way to start off the New Year by reviewing your wardrobe (again!) and removing items that are dated, worn, ill-fitting, or no longer relevant.  It's a perfect way to make some post holiday cash back from places such as The Real Real with Sherri Kramer, Second Chance in Grandview, or donating to organizations such as Dress for Success or Freedom Ala Cart.
SALE SHOPPING.  Sale shopping is a fine art for us. Just because an item is on sale, doesn't necessarily mean it should travel home to your wardrobe. We want you to remember the 4 S's. Shape, Size, Silhouette and Shade. We will work through this in the stores or the privacy of your home, once we have shopped the sale racks (and trust us, there is plenty of goods on sale!)
NEW LOOKS! What does this mean? It means our stylists will come into your home and make your outfits fresh again! Maybe we saw you at the start or middle of Fall for outfitting, but your winter looks could get some more loving too! Let us work with some of your new items from the holidays… and mix and match with your wardrobe to create a NEW YOU! This is our sweet spot. We love this service for our clients, and we know you do (or will) too! It will all be uploaded into your online Look Book for instant gratification!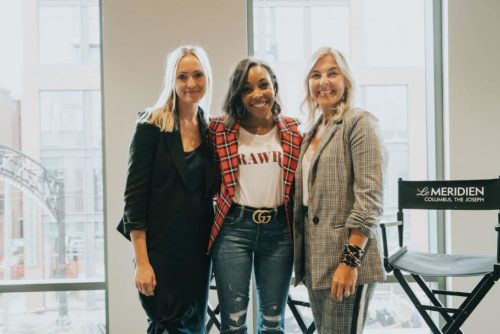 4. ALLOW US TO ASSIST YOU! 
Ready for the New Year? To learn more about our Personal Shopping, Wardrobe Consulting, and Outfitting Services, visit us here:  https://www.wardrobetherapyllc.com/