Last weekend kicked off the "official" swimsuit season!! And we couldn't be any more excited about it… the fashions anyway… We all dread finding the perfect suit the will will hide or showcase our most talked about assets.
A few tips to keep in mind when shopping:
Boy Shape or Rectangle
It's all in the details. Ruffles and rusching can soften the top and give the illusion that you are curvier than you actually are!! Also, having a waistband on the bottom can define a waist that otherwise wouldn't be defined!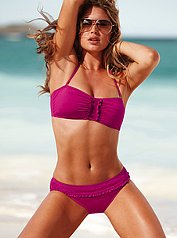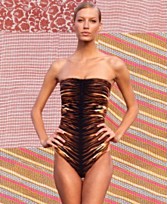 ---
Pear Shape
Look for a plunging neckline or crazy print on the top. This will draw the eye to the neckline and away from the hips.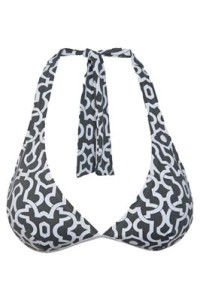 Pair this print top with a solid full-coverage bottom.
---
Small Chest
Padding is key!! This will provide lift (and who knows, maybe even a little cleavage!)
Florals and prints will help with the illusion!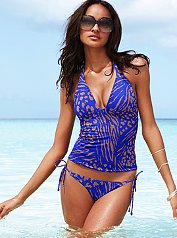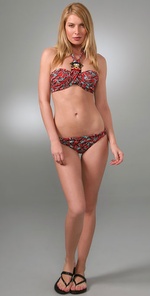 ---
Tummy Tuck
Choose one pieces that can instantly slim and create a smooth silhouette. Spandex can do wonders!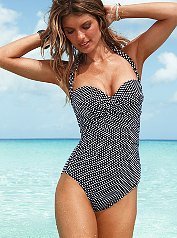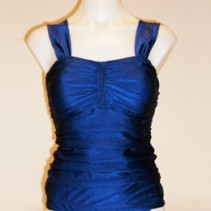 Fun Fact: Swankini was created by a Dublin, Ohio designer that listened to what REAL WOMEN want… and need!!
---
Hour Glass Shape
For the lady who has an hourglass shape and is looking for the newest, greatest suit.. let us try and "suit" your fancy.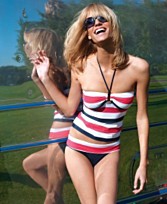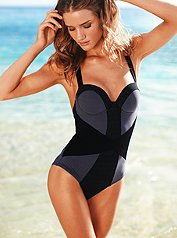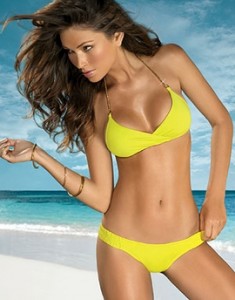 If you find your way to the beach this summer, or to the local pool, make sure you take the moment to feel great in the suit you have.
Keep Making Everyday a Runway!