We love this time of year! It's magical and lovely and STRESSFUL!! We know! But this list will help you cross off your shopping for your friends, your wife, your brother, your husband, your colleagues and your parents. There's a bit of shopping for everyone in our Local Gift Guide highlighting 13 local stops. And of course, we couldn't help but share our Giftcard Promo too.
Happy Holidays! 
1. Glenn Avenue Soap Company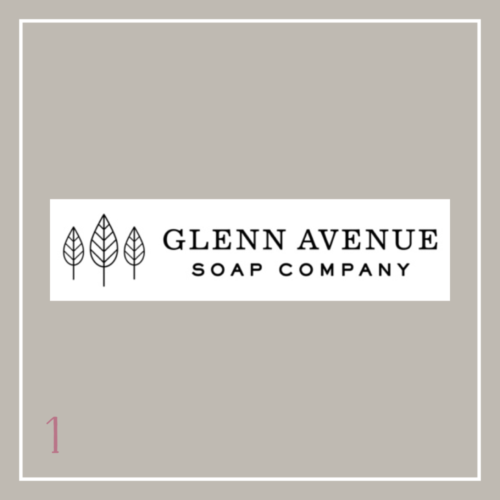 Being part of a small business we also love to support other small businesses; and Glenn Avenue Soap Company is a good one! This soap business started in their Glenn Ave apartment in Grandview Heights with a desire to make natural soap and skin care products that are safe for everyone.  This holiday season everything from their lip balms to their body lotions to their bath bombs make great gifts and stocking stuffers.  They are mostly known for their Foaming Hand Soaps, which come in a variety of fragrances and can also make a great addition to a gift basket or bag!
2. Magnanni Hughs Slipper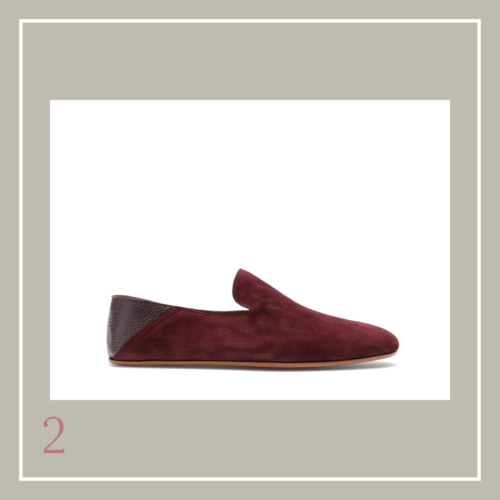 Slippers are a staple when it comes to gift giving for the dads, grandpas, or father figures in your life.  This year you can step it up with this slipper from one of our favorite shoe companies in town,
Magnanni
.  This appears to be a traditional house slipper, but with a closer look you'll find that it's made with a deerskin convertible heel that can be worn as both shoe or slide style.  It also has a thin leather sole with a bit of traction.  It comes in three colors: brown, black and burgundy suede.
3. Samson Men's Emporium  Studebaker Heavyweight Classic Cuff

Samson
is a wonderful men's boutique in the Short North. They have everything from men's clothing to barware to jewelry.  One of our favorite items in the store is this cuff bracelet that comes in both sterling silver and brass.
4. Pivot Boutique Gift Card 
A women's shoe, handbag, & accessories boutique coming soon to the heart of Columbus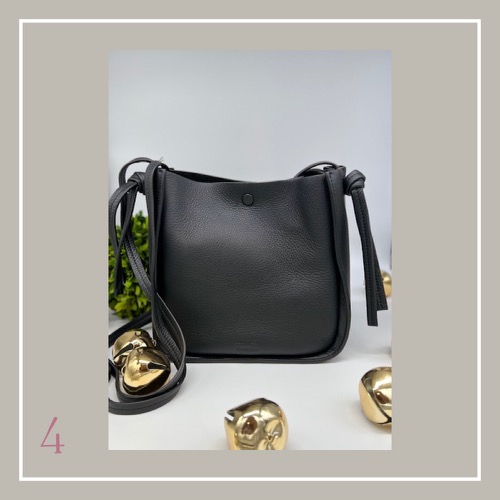 This charming shoe boutique owned & curated by Nicci Hicks is opening in 2022 (and doing pop up shops with inventory already on hand)! Why not purchase a giftcard that she can spend on a new pair of boots or a handbag like this Loeffler Randall pebble cross body?
5. Stump Plants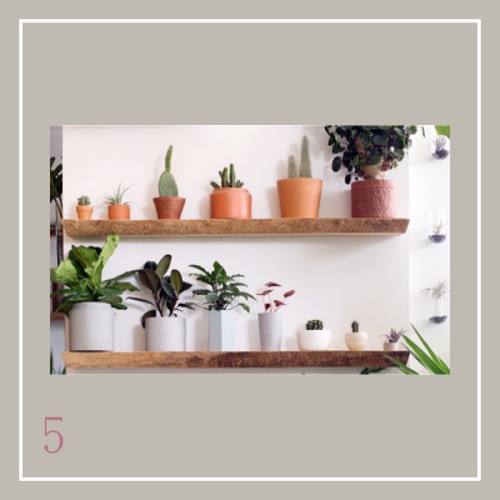 These experts not only have beautiful plants and pots and such, but they also take the time to share how to care for each plant (and have a cute detailed card to explain how to maintain the plant to boot!) An incredible gift for that special someone that has it all!
6. Accent Wine Backstage Pass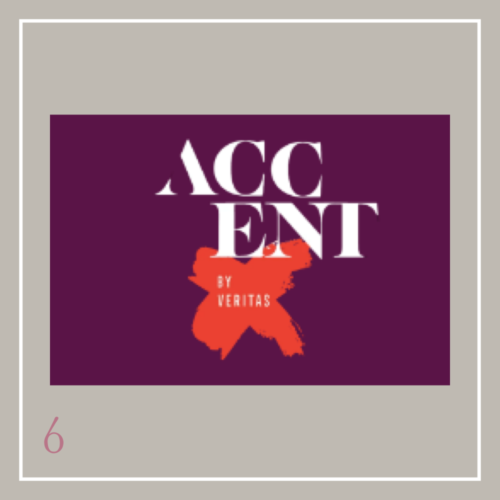 This local, amazing wine Store, Accent by Veritas is all about helping you find the right flavors.. and leaving the snobbery behind!
"That's why we created Accent. We want to make the most delicious wines in the world accessible to everyone. From sought-after collectibles to crushable patio pounders, we think everyone should have the opportunity to experience and learn about the most amazing bottles in the world without the pretentiousness associated with it."
So why not set up a monthly backstage pass and get 3 bottles shipped a month for $95!
7. RAILS Matching Pajama Set from Rowe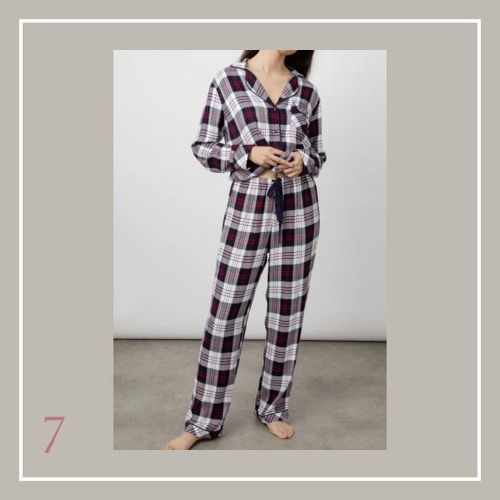 Rails have turned their infamous plaid button down shirt into chic pajamas! Scoop up a pair at Rowe in the Short North.
8.Calypso Bracelet Stack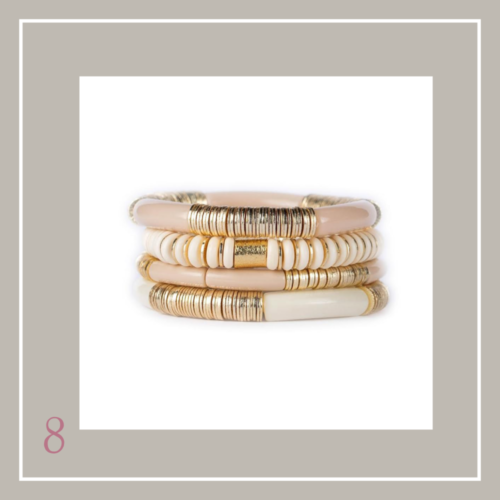 This neutral stack of pretty bead and acrylic bracelets is an easy stocking stuffer or for a girls night gift exchange. You can even add a gold bead bracelet with an initial to personalize it.
9. Cozy Chic Cashmere from Leal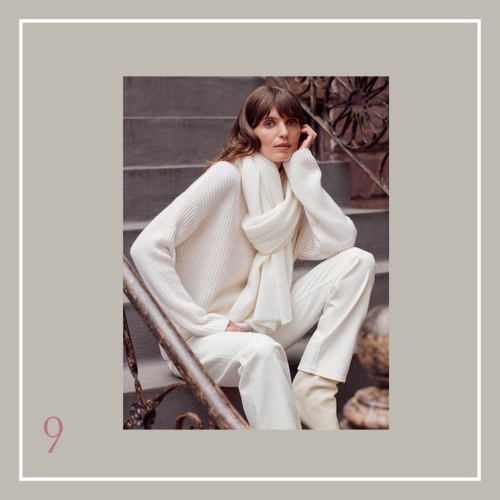 Cashmere is the name of the game when it comes to luxe winter dressing and Leal boutique carries one of our favorite cashmere brands, White + Warren! From ultra soft sweaters to oversized wraps, they are perfect for cozying up in the cold.
10. Herringbone Chain from Truluck Boutique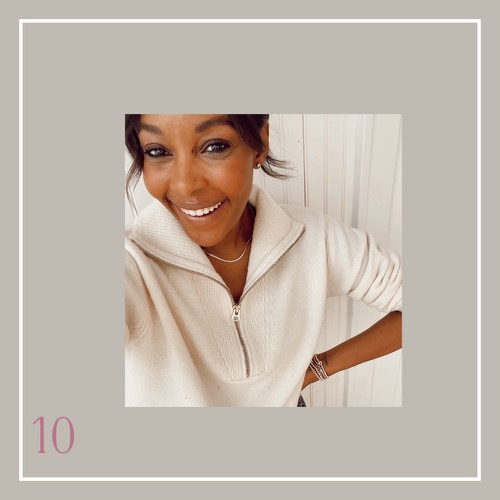 You can never go wrong with gifting piece of jewelry for the holidays. We are currently loving the gold herringbone chain necklace that we are seeing all around! It's timeless, yet chic and trendy. Currently Truluck Boutique has a great line up of herringbone chain options and a great price. Most are under $75.  Also, they offer gift wrapping which makes less work for you and more happy for the person you are gifting to!
11. Immersive Van Gough Experience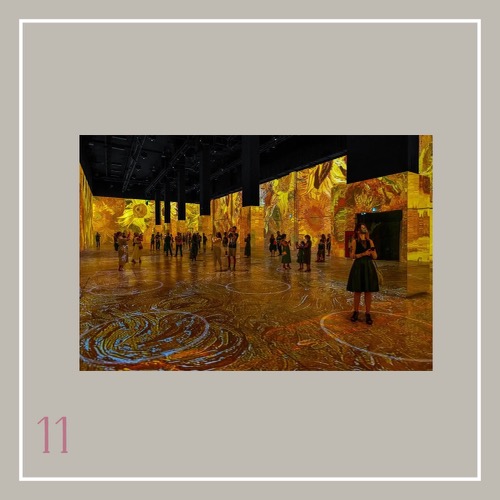 Give the gift of experience! Columbus is currently hosting the Immersive Van Gough Experience. This makes a great gift for the entire family and provides an opportunity for all to be together! To make this expereince even better, you can follow up by gifting tickets or membership to the Columbus Museum of Art to see the Van Gough exhibit is currently on view now until February.
12. The Audway Gift Set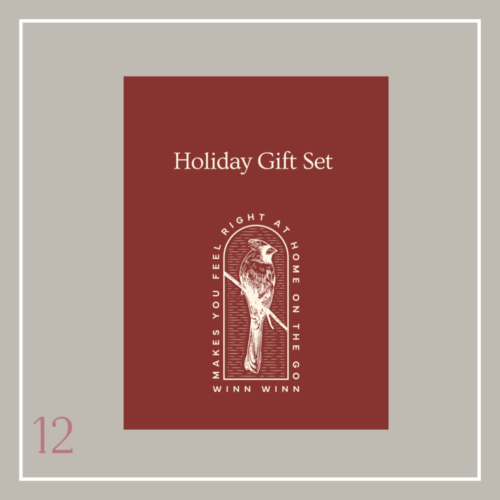 Spending time in the kitchen is something we all enjoy this time of the year. To make that time in the kitchen a touch sweeter, consider gifting The Audway Holiday Gift set which includes Audrey's famous salt blend and chewy chocolate cookies. For this gift set, she's providing shipping and local drop off!
13. APPARIS Aretha Scarf Ladybird Boutique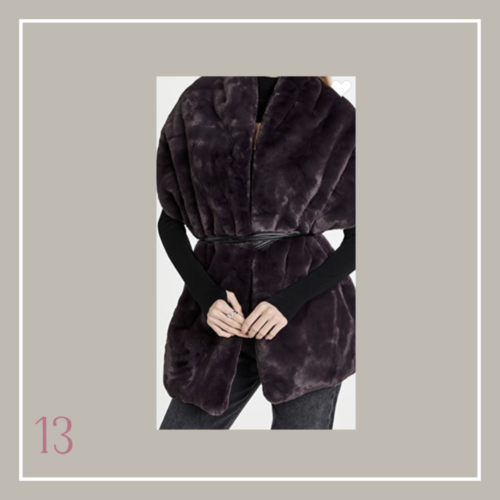 A piece of plush faux fur to keep her warm, yet chic this holiday season. This piece from Ladybird is one we love! From the deep tobacco color to the faux leather self-tie closure, this piece is simply lovely and bound to bring a little joy to her wardrobe this holiday season!
And of course last, but not least, Wardrobe Therapy gift cards!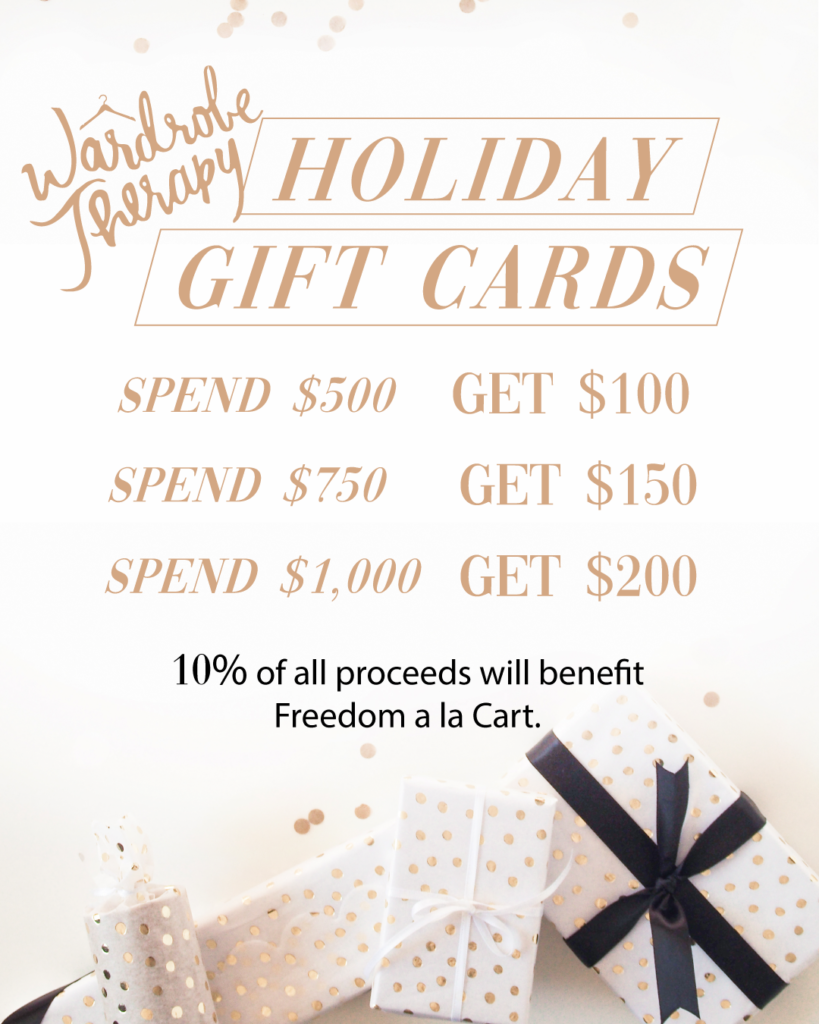 For content created on our website and social media, some links contain affiliate links which we earn a small commission from.