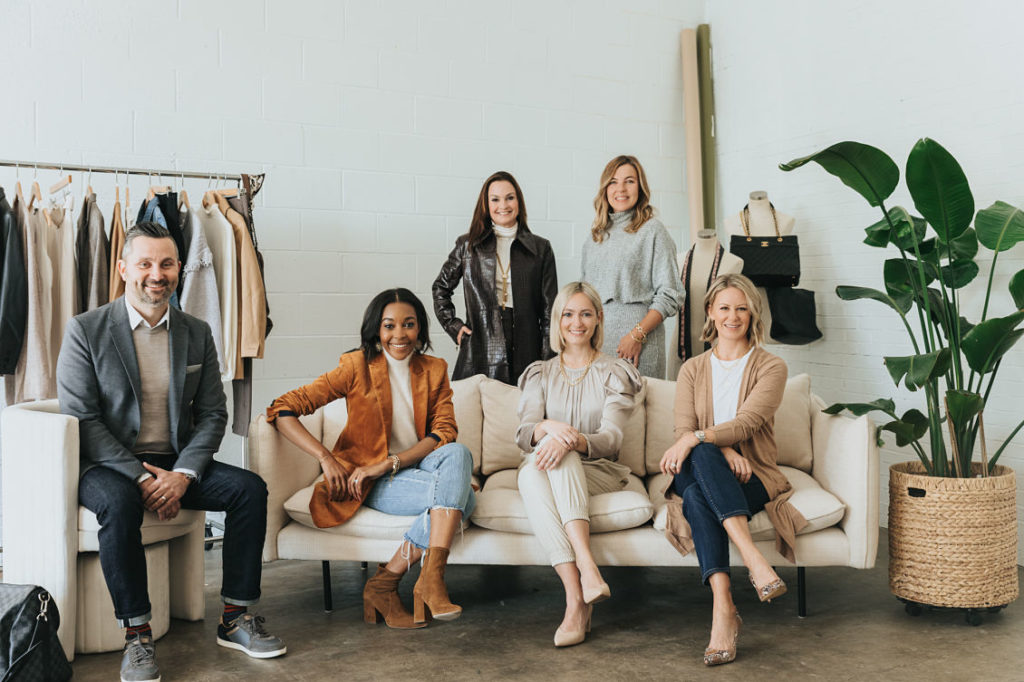 Happy Thanksgiving from Team Wardrobe Therapy to you and yours! Our team is feeling especially grateful this year for EACH AND EVERY ONE OF YOU and this community that allows us to share our services and small business each and every day!  A day of gratitude and love is what we will be doing with our family and friends. We wish the same for each one of you.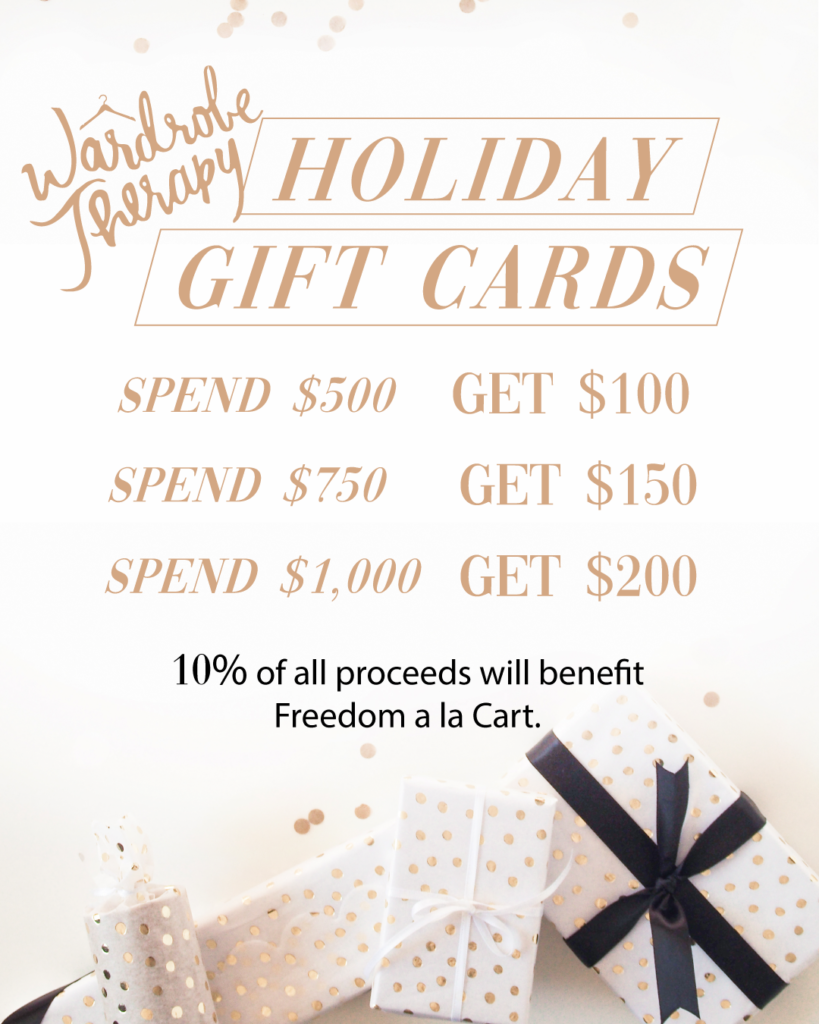 And speaking of gratitude,  10% of ALL of our Holiday 2021 GIFTCARD sales will benefit Freedom a la Cart. This organization is one that our company proudly supports.
"Freedom a la Cart empowers survivors of sex trafficking and exploitation to build lives of freedom and self-sufficiency. We believe that giving a woman practical job skills and developing a strong work ethic is vital for creating a pathway to freedom. So, we've created a safe place of restoration where survivors can heal, learn and grow as they prepare for sustainable employment and reintegrate into our community. Over the past 5 years, 80 survivors have been trained in Freedom's workforce development program. Results of our program are self-sufficient women who are reintegrating into the community. They are retaining a job, paying taxes, getting their driver's license, buying cars, attending college, moving into permanent housing, regaining custody of their children and transitioning off government assistance. Generational impact!"
"I always (know) where to turn when in a crisis. I know I am cared for and have many resources available to me. I do not have to do anything alone!" – Survivor "
To Get Involved this Holiday Season: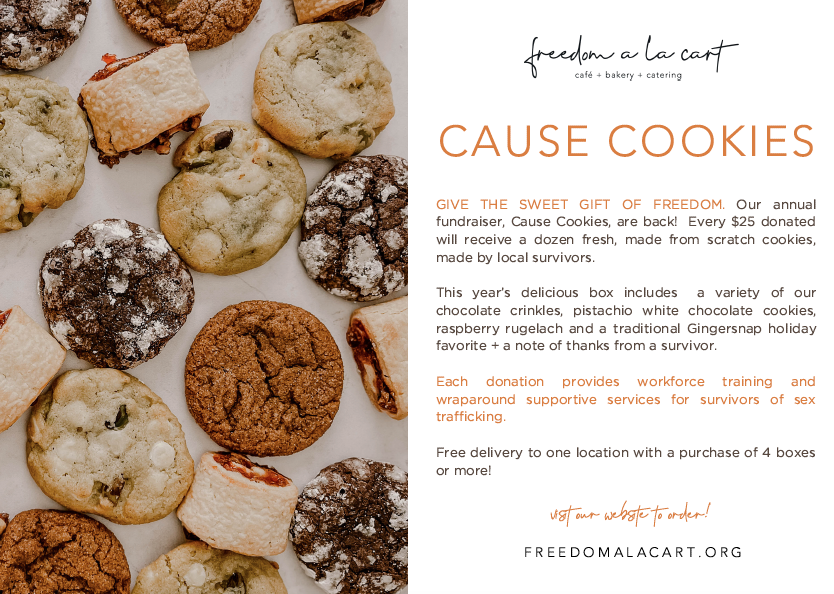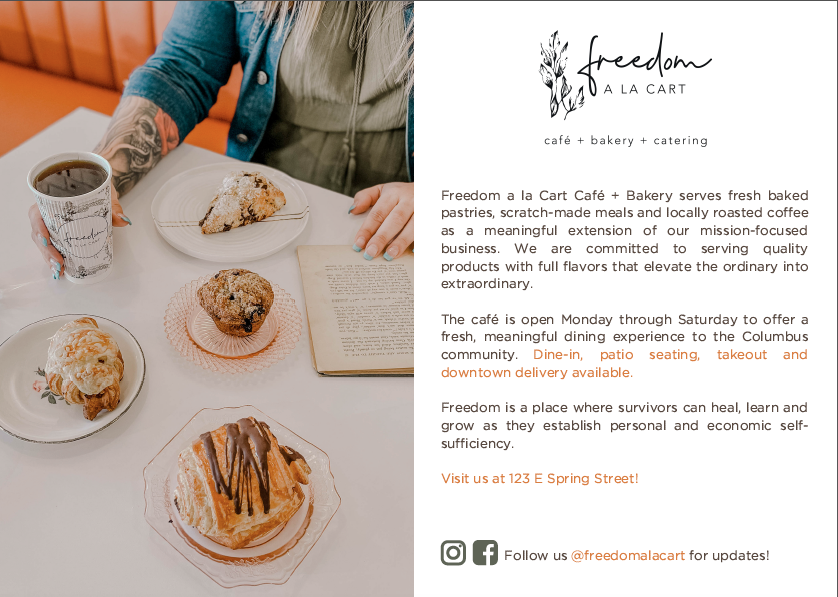 To learn more about Freedom a la Cart, visit HERE. 
For content created on our website and social media, some links contain affiliate links which we earn a small commission from.