Where is the summer going?  4th of July is next week!! While summer sale is now in full swing at all of the major retailers, we are busy finding steals and deals for this cherished American holiday. A time to show our red, white and blue! Also, a time to pick up those summer pieces that our clients have been lusting over, but wanting to get a steal. Our team was able to find some of our favorite pieces, of what we are inspired by to wear for the 4th of July,  ALL at summer sale prices. Let the shopping begin!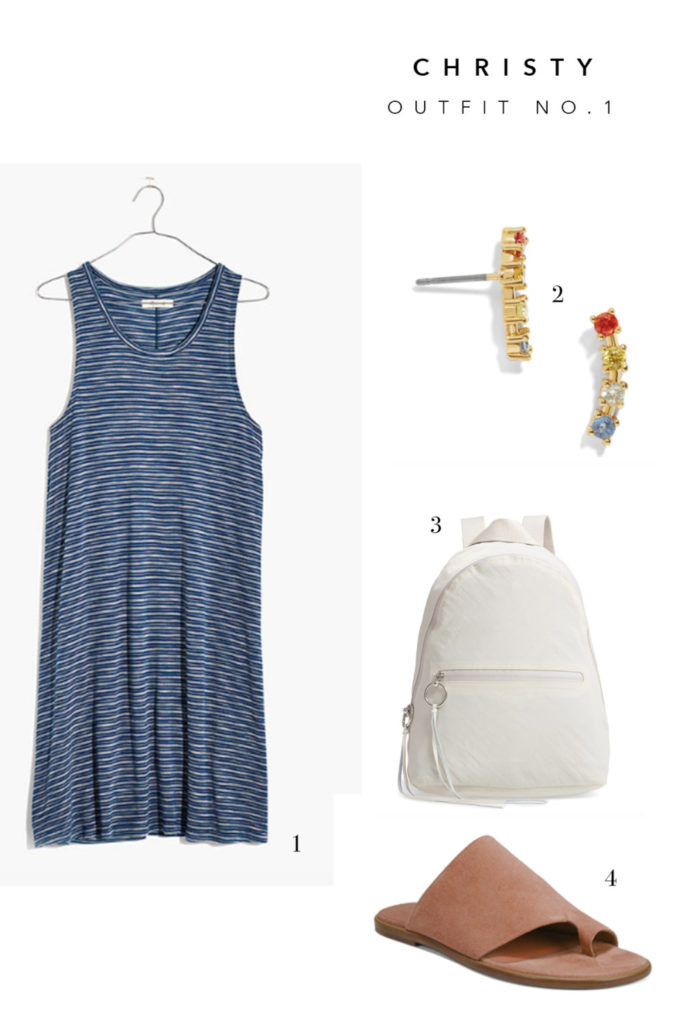 1. Madewell Highpoint Tank Dress | 2. BaubleBar Fatine Ear Crawlers | 3. Rebecca Minkoff Dome Nylon Backpack | 4. Vince Edris Sport Slide 
We love the 4th of July in our home! We'll start out our day at the Dublin Parade with family, then back to Worthington for a neighbors/friends/family get together in and around our home. We'll end the evening with the Worthington fireworks display. It's important for me to be casual, cool, and comfortable, as I'm chasing after two little ones…but of course not wanting to sacrifice style! A knit tank dress will keep me cool, the nude slides are adorable yet comfy, and I love that the earrings add a touch of red, white, and blue AND resemble fireworks!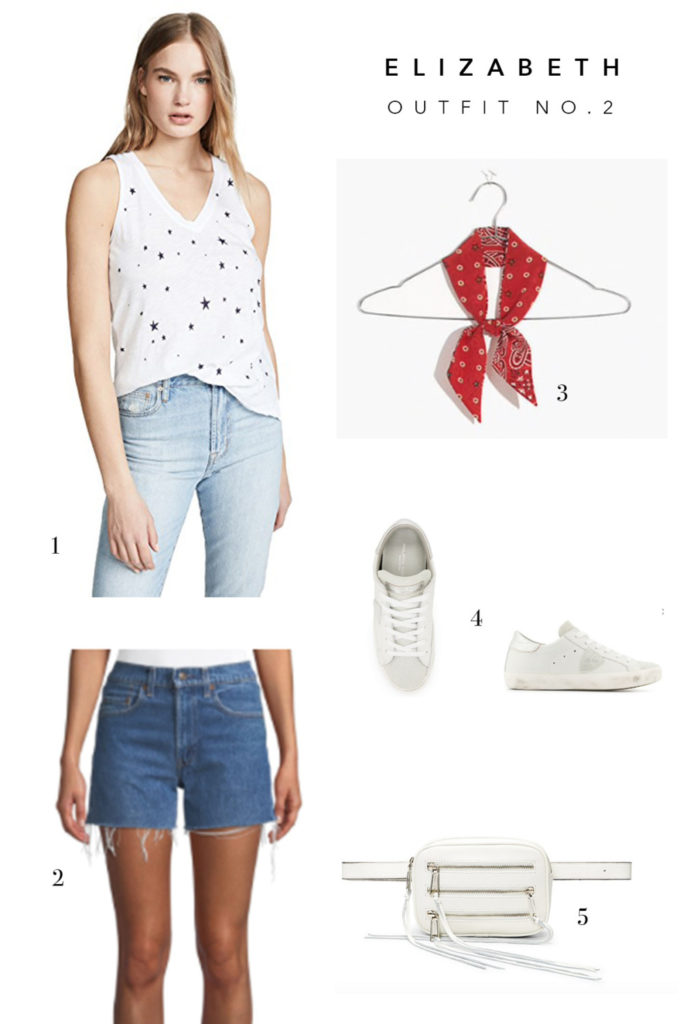 1 Sundry Falling Stars Tank | 2. Elizabeth & James Cutoff Short | 3. Philippe Model Paris Sneaker | 4. Madewell Skinny Bandana  | 5. Rebecca Minkoff 3 Zip Belt Belt 
On the 4th we do the traditional Bexley Parade with my family and all of our Bexley neighbors and friends! Our kids look forward to this day (it's their favorite Holiday!), as we hop from one get together to the next… all leading up to the fabulous fireworks in the evening!! So comfort and something that is lightweight and cool is where it's at for me. Also, WOW..love that these items are on MAJOR SALES!!!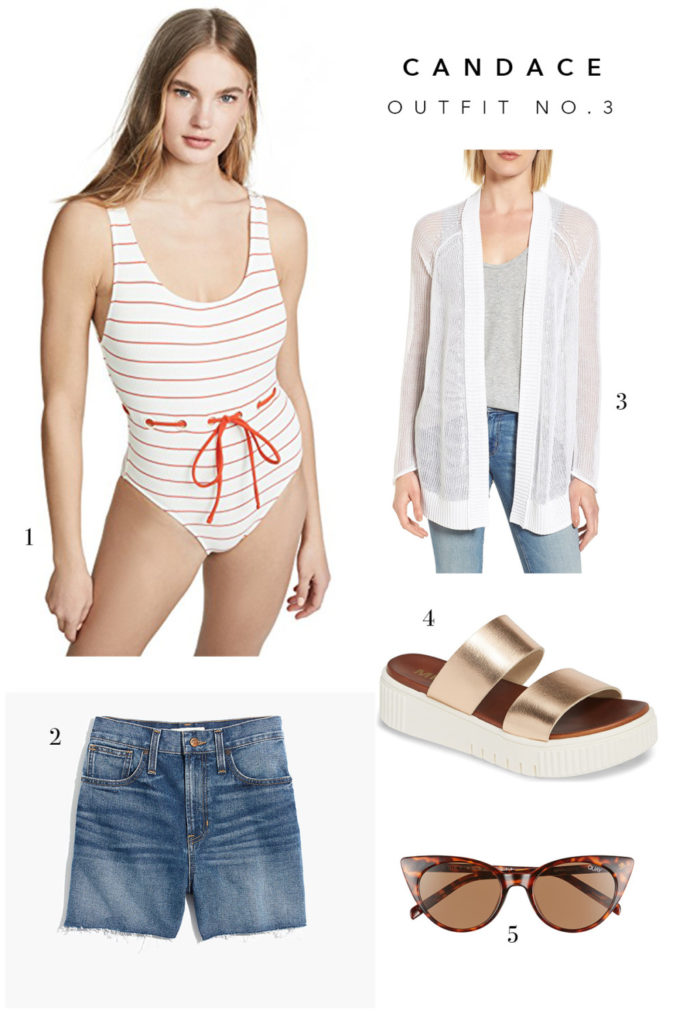 1 Solid & Stripe Anna Marie Swimsuit  | 2. Madewell Denim Short | 3. Calson Cotton Blend Cardigan   | 4. MIA Lexi Slide | 5. Quay Cat Eye Sunglasses
Each and every year, we venture to Northeast Ohio and spend some time with Jason's extended family. His Uncle hosts a HUGE backyard party and it is the highlight of our 4th of July weekend. We spend most of our time outside hanging near the pool with our nieces and nephew, so I often allow my swimsuit to be the focal point of my look for this annual event. I am really loving this swimsuit I found on sale over on Shopbop and think it would be perfect for this year's gathering. Pairing it with a cute denim short, a lightweight cardigan (because we are on the lake..cool breeze) and a fun slide, would be festive, comfortable and stylish. Also, I feel that this look is made for "cruising"….we'll be riding around town in Jason's parents' 67 Mustang for the day!
Ready to shop the summer sales with our stylists? Give us a call! We love to share tips and tricks on finding the best sales for you!!