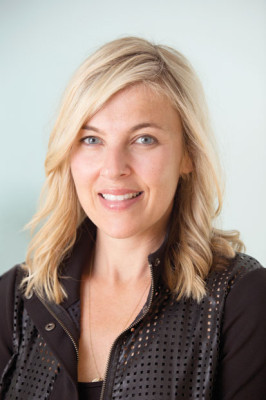 Since Wardrobe Therapy launched, we've done so much more than style looks with you. We've laughed together. We've cried together. We've celebrated life together. This year marks Wardrobe Therapy's 10th birthday. As we celebrate, we're sharing our story in a new way that we hope truly inspires your look and your life. Each month, we'll bring you special features, including Team Insider, Dress to Impress, Women We Love and Trending Now. To kick it off, I reflect on the journey in an interview with longtime colleague and friend Kristy Eckert. Thank you all for adventuring with me. Here's to dreams.
Q: You've been immersed in fashion for 20 years now—from studying at FIT to working corporately for Express to managing a high-end boutique. What drives your passion for the industry?
A: It really is about so much more than evolving a style or creating a wardrobe. It's about making people feel beautiful and wonderful and confident. The "therapy" side of our name really has become ironic. We are with someone for three hours or more in their closet. They talk to us about their families or what lights them up or a special piece they have, and they say, "That was my mother's; she's passed now." Clothing isn't just about the trends; it really is about how it makes you feel. If you put on a jacket, and you feel like a million bucks, it doesn't matter if it's on trend—it matters how it makes you feel.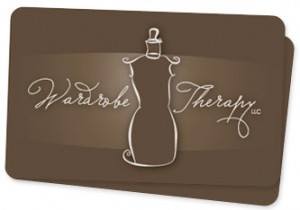 Q: How do your male clients respond to that idea—that clothing can change how they feel about themselves?
A: I think our guys often think, "Oh, my wife is making me do this." And then they walk away with this confidence like, "I do look good, and this does feel really great to have permission to put these things together." I love it.
Q: You gave up a lucrative career to start your own company. What inspired the idea?
A: Passion. It was the marriage of my fashion background and my love for working with people—for those individual relationships. I've always had that stylist's mind; I have always been brutally honest. I've always thought, why does styling have to be for a celebrity? Why shouldn't real women (and men) have that too?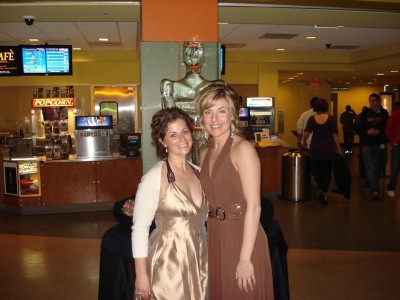 Q: Do you remember your first client?
A: There were two women in that first week. The first woman told us she wanted eight hours of our time. And I remember when we got that first check for $800, we thought we had won the lottery! [laughing] That paid for our brochures—but only 250 [laughing again]. Her support over that first year made me believe that Wardrobe Therapy would do OK. She always supported us, she loved what we did, and she really empowered us because she believed in us. The second lady—she went through the whole process too and is still a client to this day. Very cool woman. I don't think they realized how dependent we were on them.
Q: I know at the beginning, you asked clients for checks on the day of service and cashed those checks immediately. Such funny memories!
A: I was 26. And I kind of giggle through how it's evolved. I was working in these elaborate homes with beautiful clothing that I could have just played with all day long. I, on the other hand, would usually walk in with one piece that was super special but the rest of my outfit maybe cost $50 altogether, because that's all I had.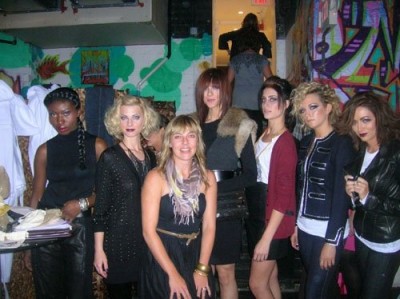 Q: What has been the most impactful Wardrobe Therapy moment for you?
A: That's hard. Probably when Christy started with our company and I could start having her go on appointments without me being there. I started hearing people say, "Christy's amazing!" or "The photo shoot with Christy went great." Here's this young woman who believed enough in this company to leave her corporate job to do this with me… . [pauses] I'm tearing up, but it's emotional! It really is amazing.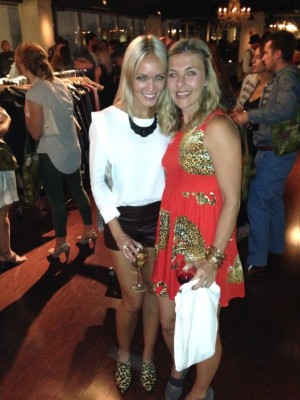 Q: How has the company evolved, and how has that evolution surprised you?
A: We've always given honest and professional guidance that was truly legitimate. It became a service that became important to people. And we make sure we are providing the highest level of service possible. You can't say something looks OK if it really doesn't. Our name is on the line. All of a sudden at some point, people who I didn't know were saying, "I know Wardrobe Therapy." Not "I know Elizabeth" or "I know Christy." It was about the company and the company's reputation and service. And I think that's pretty cool.
Q: How would you describe your personal style?
A: Casual and chic with boho touches. I love to be easy. I love knits. And I love to add on that one piece that pulls it all together.
Q: If you could have any designer create a custom gown for you to walk the Oscars red carpet, who would you tap?
A: Lanvin. Hands down. Simple elegance. If I'm going to have a red carpet moment, I want it to be in the fashion archives for a time. I want it to be something so chic that I felt like I belonged on the red carpet and that it's something the ladies of the 60s would admire, too.
Q: What is your most memorable fashion moment?
A: Maybe this is cliché, but I think it's my wedding. From my veil to my earrings to my brooch, I just felt special.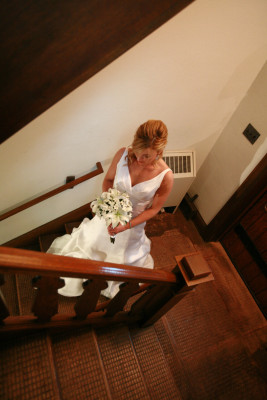 Q: What piece in your closet do you cherish most?
A: My brown riding boots. I can't let them go. I think I've had them 10 years. Twelve years? [laughing] They still feel good!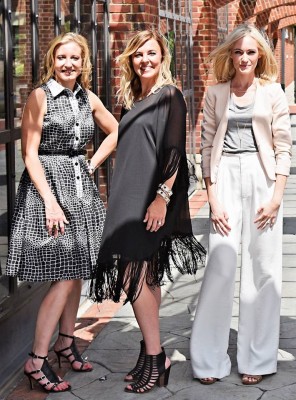 Q: You give a ton to your clients. But you always have talked about how much they give you in return.
A: There are so many clients who inspire me. I'll walk away from an appointment inspired by someone's story because they've gone through a hardship and have come out ahead. I'm inspired watching these women who are mommas and executives and wives and just feeling like we're all in it together. As I had kids, I got so many opinions and ideas, and I loved them. People knew when to step in and knew when I needed a hug if I was tired. These women totally inspire me. There's one client in particular I'm thinking of who would never know how much her faith in me meant. Oh my gosh—I'm getting emotional again! [sniffling and laughing] She's one of those people who, when you leave, you know you're better because of it. The people we work with really fill us up. And I am so grateful.
We're Social! Follow along for the latest on our team, our work, and our inspirations! InstagramFacebookTwitter