Who doesn't love denim? It comes in every form, wash, and fit! The Spring 2023 runway showed LOTS of denim-on-denim. From denim in longer lengths (hello denim maxi skirt!), denim shirt dresses (& shirts) to detailed denim bottoms and more. Below are a few concepts we are inspired by!
The long denim skirt. She's all over the Internet at the moment and we are most definitely here for it. While there are a variety of ways to approach styling this longer-length skirt, we love leaning into a classic moment by opting for a crispy white woven and neutral pumps. Opting to style in this way holds the balance of both trend and timelessness.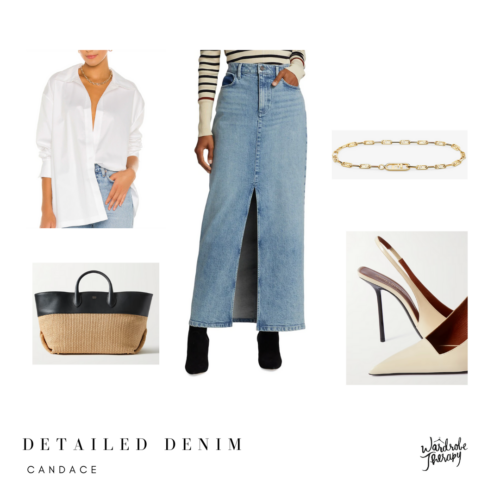 We are beyond excited for the denim-on-denim trend for men.  There are a lot of different ways to execute this trend.  One way is to have contrast in your denim pieces. These Fidelity selvedge denim in a dark wash contrast nicely with the lighter wash in the denim shirt.  Adding a third piece can help dilute the bold statement, but keeps this look elevated.  We love it paired back to a sneaker and the "surprise accessory" of the season: the necktie.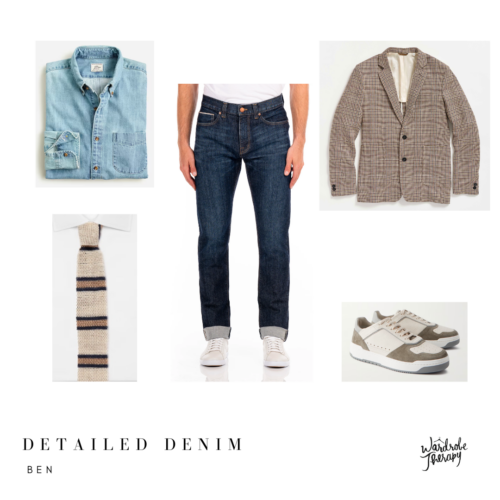 It's time for a denim refresh, friends. Spring's detailed denim trend is inspiring us to go beyond basic and look for unique silhouettes and details like in this denim jacket. Wear it closed and paired back to the trouser for work or open with a silk cami under to head to drinks. Finishing touches. The raffia shoe adds a little seasonal texture to a classic pump that screams Spring. Don't forget the bag in one of this season's hot colors!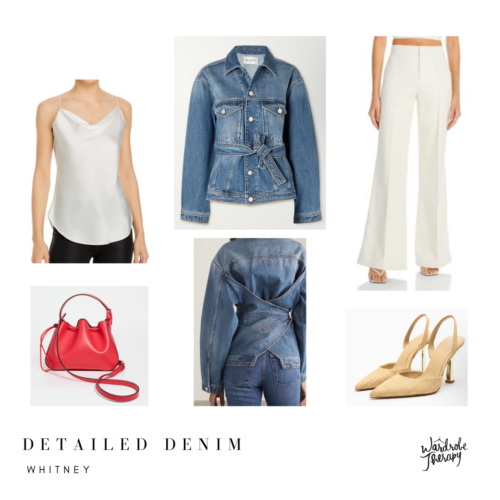 In case you missed it, check out our Spring/Summer 2023 Trend Book!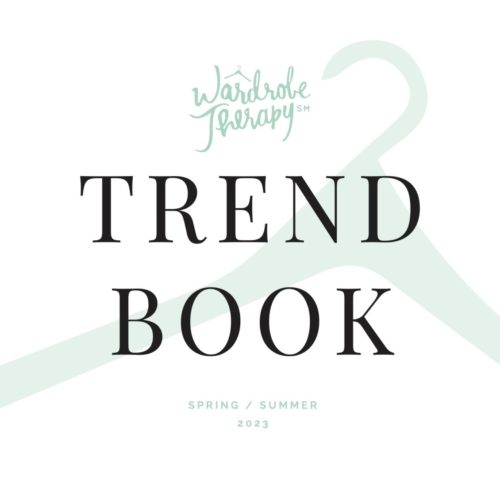 Spring is right around the corner! We are booking through April.
Keep Making Everyday A Runway!