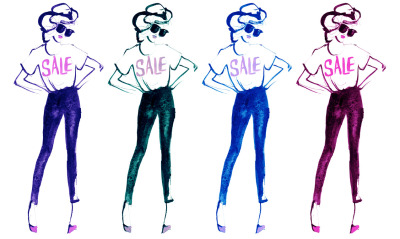 It's that time of year, again.  We're sick of the snow, the cold, and the clothes that seem to have been in stores FOREVER!  I mean, Punxsatawney Phil is lucky he's all warm and toasty in his groundhog hole because I, for one, have had enough!  How am I supposed to fall in love with all the spring trends when I can't even bear the thought of having my little piggies go to market in next season's open toe mules?!  Enter our new best friend.  I introduce to you (drum roll over the howling wind), Sale Season.
Miss Sale Season, or Sale as we at Wardrobe Therapy call her because we're besties now, has so many hidden gems.  She's a genius in great bargains that mix-and-match with new season items.  She dies for brand new staples that we've grown tired of but somehow she breathes new life into them because *sigh* they're something new!  And all of us at Wardrobe Therapy are here to scream loud and proud about Sale Season and how she goes so great with Spring/Summer 15 trends.
Our Gift to You
We also know how scary and tiresome those sale racks can be! One of our favorite things about shopping is finding those great hidden pieces just for you. We'd love nothing more than to help you score some great deals, so we're offering you another great deal – from February 23rd-27th, we are gifting all of our amazing clients a 20% discount for all sale shopping appointments booked with us.  Let us sift through the piles of marked down merchandise for you.  You just sit there next to the fire and keep looking fabulous, darling.  See, everyday really can be a runway! Check out some examples of how we'd work pieces currently on sale into looks that you can wear now and into Spring.
The Denim Jumpsuit
Denim is back in a big way for Spring.  Just think chic denim jumpsuit with a great wedge sandal – not the Canadian Tuxedo of decades past.  Trust me, none of us want to relive that.  But how to jump on the trend now without becoming a stylish block of ice?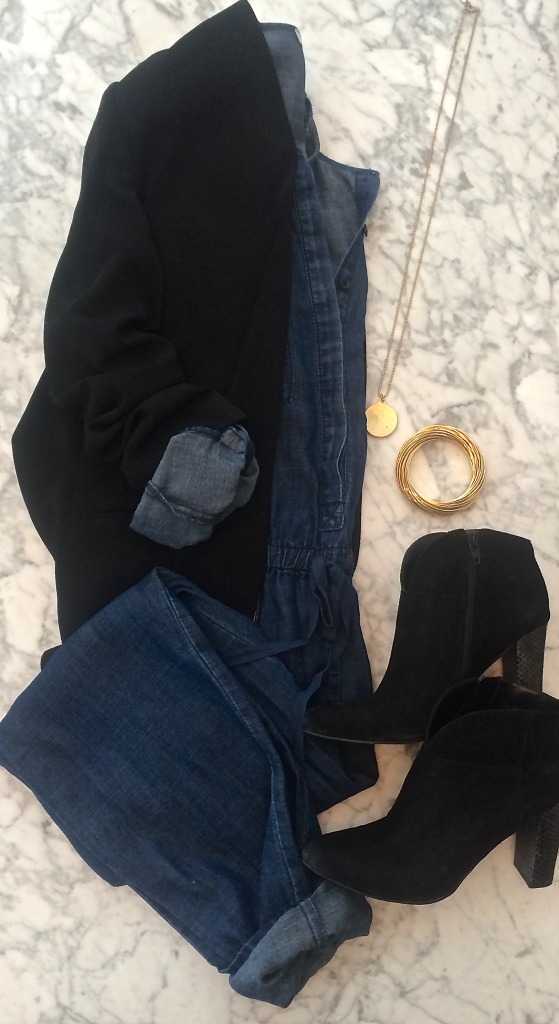 Our boots are scuffed, faded, and as salted as these Ohio roads, so we know we're going to need a new pair for next year.  There are some incredible boot deals to be had and what better way to wear new trends than with fresh staples? We love pairing this jumpsuit from LOFT with one of the awesome winter blazers for warmth (also in sale!!), those refreshing new booties and some gold jewels.
The Blush Jumper
Blush just makes me feel like the little tiny buds on the trees are oh-so-close to making an appearance.  We are seeing this color everywhere and we just can't wait until April to jump headfirst into this trend!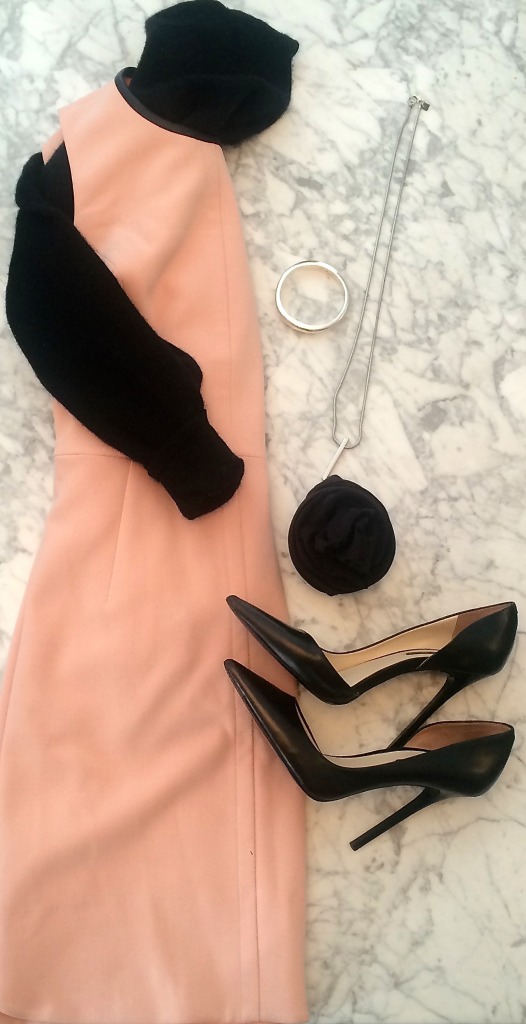 That black turtleneck that has suffered with you through these long, hard days of winter deserves a break.  Or maybe even retirement!  There are so many gorgeous new ones that are in sale! And that black winter pump has to get marked down to make room for the spring sandals.  Enter another great sale find!  Layer the jumper over the turtleneck and black opaque tight,  add the new black pump and some soft silver jewelry and I think I can almost feel the spring thaw right around the corner.
Book an appointment now for our team to help you shop sales with a special 20% discount February 23 – 27: 
Ali Clark: Alic@wardrobetherapyllc.com, 614.256.0244
Christy Walsh: Christyw@wardrobetherapyllc.com, 614.425.4484
Elizabeth Bean Smith: Elizabeth@wardrobetherapyllc.com, 614.323.0889
We're Social! Follow along for the latest on our team, our work, and our inspirations!