Looking good, doing good. Suiting up to beat poverty. That's what My Brother's Closet is all about. Wardrobe Therapy stylists frequently stop by My Brother's Closet to drop off donations of new or gently used professional clothing, shoes, and accessories subsequent to editing our male clients' wardrobes. Inspired to amplify awareness of the program (part of the Columbus Urban League), we visited My Brother's Closet and sat down with Alex Carey, the Boutique Manager, for a Q&A.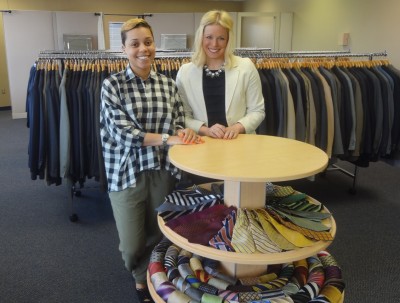 Alex's background in retail shows in the layout of the boutique, which is intended to create a full shopping experience. The gentlemen who come in via numerous programs at the CUL (such as Father 2 Father, Choose 2 Change, New Beginnings, and Transitions) go through a full shopping experience, and are outfitted from head to toe with a suit, dress shirt, tie, belt, and socks, undergarments, and hygiene products, if need be. Alex estimates that between 20-50 men are outfitted per week, and notes that dress shoes are the item of which the boutique is most in need.
Q: For someone who's not familiar with My Brother's Closet, how would you describe the boutique and the services you offer?
A: My Brother's Closet is a suiting initiative that offers men in transition professional clothing for career-related events. Our suiting services are free of charge to all clients. My Brother's Closet is set up as an actual boutique for our clients to have a real shopping experience. We walk all of our clients through a personal styling appointment, where they get a complete professional look from head to toe, with a suit, shirt, tie, shoes, and belt. This even includes the small finishes, such as cuff links, shining their shoes, steaming their ensemble, etc.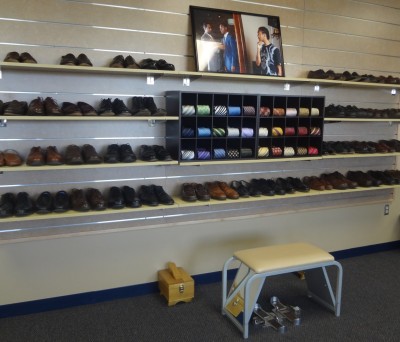 Q: What are some of the transformative moments you have witnessed firsthand managing the boutique?
A: Being at My Brother's Closet, I have encountered many gentlemen that have never worn or owned a suit. Most are very worried about how they will look in a suit, and they are sometimes reluctant to try anything on. Once the gentlemen try on the suits, they instantly change their mood about the whole experience. Clients begin talking about filling their wardrobe with more suits and loafers, smiling from ear to ear, and showering My Brother's Closet with praise for helping them see a different side of themselves. It is truly rewarding to see such great results from our clients.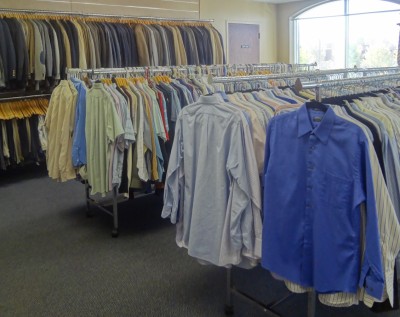 Q: What inspires you most about your job?
A: Every day, I am inspired by the people that just want to make a change in their lives. I encounter people from all walks of life, and no matter what most people have been through, when I meet them, they honestly just want an opportunity to make progress in their lives.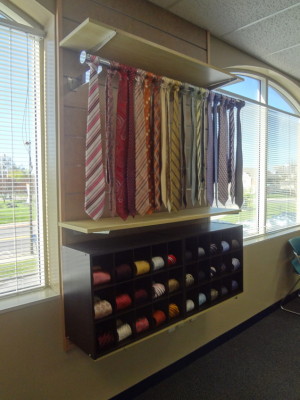 Q: What is the biggest challenge My Brother's Closet faces and how is it overcome?
A: The biggest challenge My Brother's Closet faces is not always having what our clients may need. For example, a client may need specialized sizes in a shirt and a pair of shoes. If we do not have what the client needs, this can become very discouraging for them. To help alleviate issues like this, My Brother's Closet engages our donor community to encourage them to help facilitate suit drives to make sure we have enough inventory of all sizes and categories, make monetary donations so we can buy items our clients may need, and spread the word about My Brother's Closet to those who may not know about it.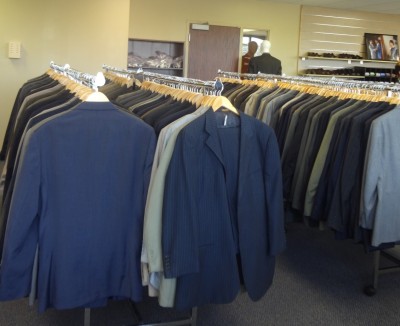 Q: What types of clothing does My Brother's Closet accept in terms of donations? Is there a category (shirts, suits, etc.) that is needed more greatly than others?
A: My Brother's Closet accepts gently-used business/professional attire. This would include, but is not limited to suits, sports coats, slacks, button-ups, polos, sweaters, ties, overcoats. In essence, anything a gentleman can wear to work. We find that we are always in need of gently-used dress shoes. We need other accessories to complete a gentleman's look (i.e. belts, cuff links, etc.) as well.
Learn more via the My Brother's Closet website and Facebook page. The powerful video below also shows great examples of how My Brother's Closet is making a difference in the community.
To donate men's new or gently used professional attire, accessories, or hygiene products, simply stop by the Columbus Urban League, which is conveniently located downtown at 788 Mount Vernon Avenue. Notify the receptionist that you are there to make a donation to My Brother's Closet, and Alex will be called to come up and take your donation. My Brother's Closet also accepts financial donations. Boutique Manager Alex Carey can be reached directly at 614-257-6300 ext. 3.
Many thanks to Alex and My Brother's Closet for the willingness to chat with us – we're inspired by this wonderful cause, and hope that all of our readers are as well!