As wardrobe stylists, we're not only thrilled to provide day-to-day styling for our individual clients – we also have the pleasure of helping to outfit a fair share of their photo shoots. And when those shoots are combined with family, well, that just makes us giddy! As the weather warms and outdoor settings become increasingly picturesque, it's the perfect time of year to coordinate a family photo. There's a fine line between chic, classic coordination and matchy-matchy trend overload, and we love helping our clients pull outfits to create a photo they'll love for years to come. Read on for our top tips for coordinating a chic family photo, incorporating blush, one of our favorite hues for summer!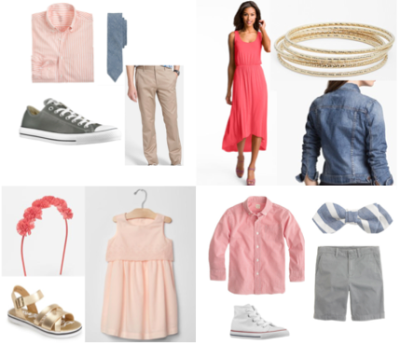 Tip 1: Focus on a Common Color Scheme
Choosing a color scheme for outfitting the whole group can serve as the visual thread that ties your photo together (you know, other than the fact that you're all related). When choosing a color scheme, be sure to keep it fresh by incorporating different shades of one color.
For our guys, the softness of the blush hue gets a masculine counterpoint by adding in elements of denim and neutral tones.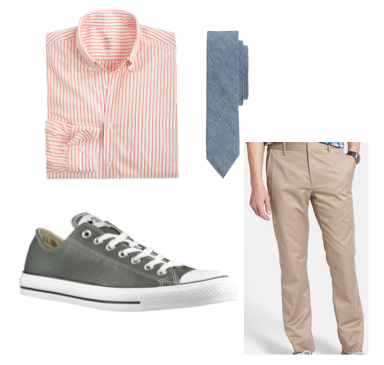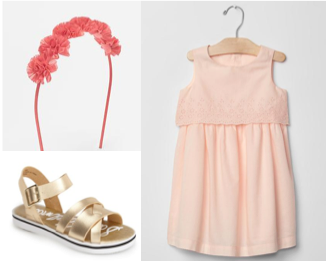 Tip 2: Avoid Over-Doing It
The focus should remain on each member of your family – remember, these photos should stand the test of time and be a reflection of you and your loved ones! Avoid over-accessorizing and overdoing any trends.
For mom, pairing a short, delicate necklace and gold bangles with a maxi creates a timeless look. If you're more comfortable having your arms covered, add a denim jacket over your dress.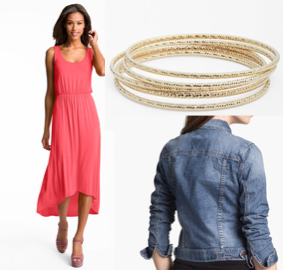 Tip 3: Choose Solid Colors Instead of Prints
Avoid unnecessary print-mixing with other family members by wearing predominantly solid colors that flow. The goal is to fluidly carry the eye from one person to the next without distraction!
Your little gentleman will look polished with a mini bow tie, and cool sneaks give a casual twist to his gussied-up attire.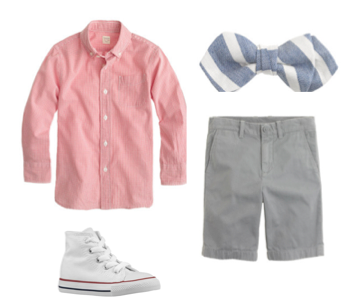 Have a photo shoot coming up? We'd love to help style you! To book an appointment or to learn more about our wardrobe consulting, personal shopping, outfitting, and corporate client services, visit https://www.wardrobetherapyllc.com, or email the stylists directly at Alic@wardrobetherapyllc.com, Christyw@wardrobetherapyllc.com, or Elizabeth@wardrobetherapyllc.com.
We're Social! Follow along for the latest on our team, our work, and our inspirations!