With the upcoming wedding nuptials of Prince Harry and Meghan Markle (we are SMITTEN).. we know that one of the main accessories that the ladies will be wearing to attend the Wedding and the various events that surround are HATS! And for those of our followers who are attending The Kentucky Derby and Hat Day… what a better time to layout hat types that we love (and looks from the past we have loved) by the Royal Family. These ladies have been true inspiration boards when searching for the perfect hat for our clients. Let's look at some hats that have inspired us!
STYLE: QUEEN ELIZABETH
Is your style like the Queen? Confident, yet classic. Wanting to look chic, but not a top leader of the fashion game?
We appreciate the high hat that the Queen is wearing. This type of hat is called a Stovepipe. It is a tall hat, with a small brim. This hat is quite common to be seen on the Queen.  Pair this hat back to a power ivory colored luncheon pantsuit. Try out a classic color (because it's such a bold shape, it won't feel too costumey this way), such as this grey.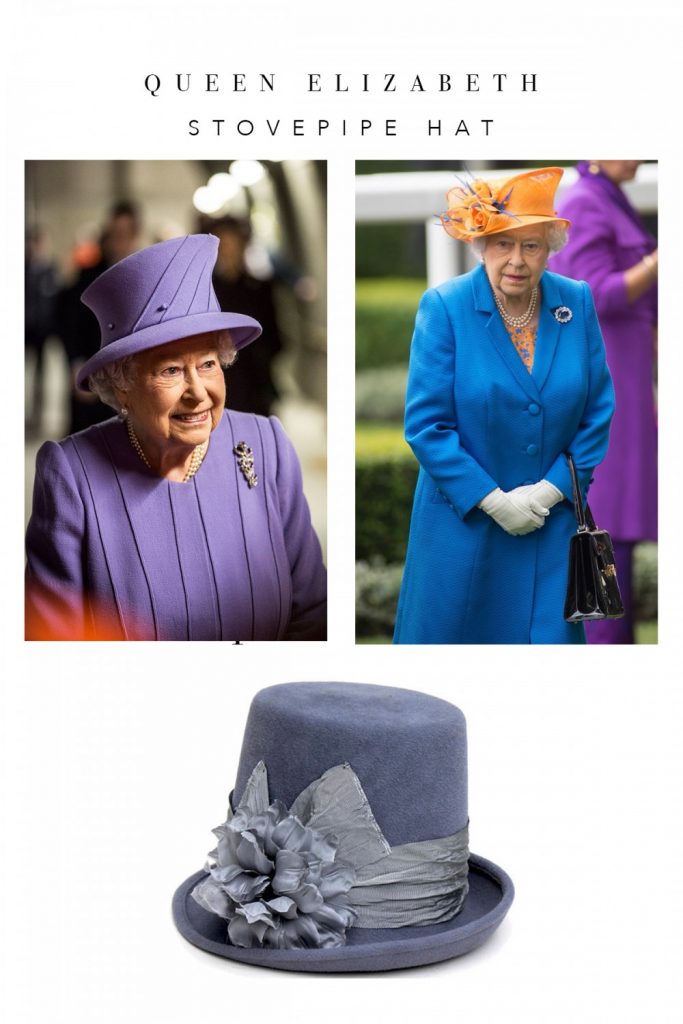 You can find ones similar to the one on Queen Elizabeth at ETSY: click here.
STYLE: PRINCESS DIANA
The style influencer. The lady's lady. Never afraid to push the fashion envelope. Does this sound like your style? The type of hat that Princess Diana is wearing is called The Boater. The boater has a completely flat crown and brim. They are traditionally made with a stiff straw.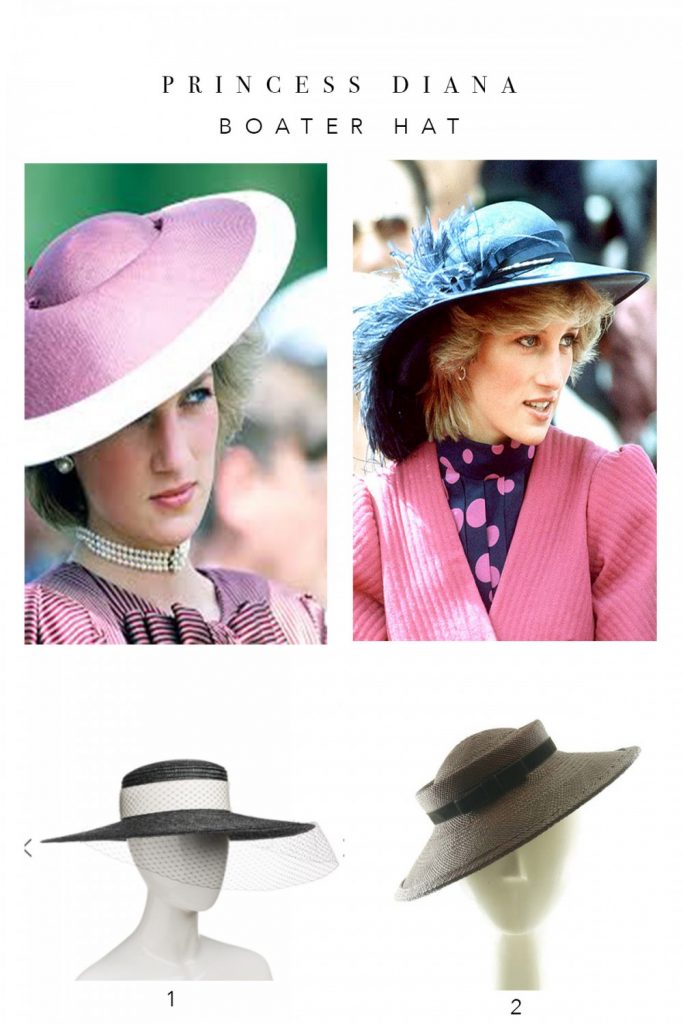 You can find ones similar to the one on Princess Diana from Eugenia Kim: Click Here.
Not spending $795?
Try this version: Click Here
 STYLE: DUCHESS OF CAMBRIDGE: KATE MIDDLETON
The stunning Duchess. Every bit as fashionable as her MIL, she's a true leading lady. Her Fascinators (extravagant hair pieces worn on side of head) and Cocktail Hats (similar to fascinators) have been quite the envy through the years for Derby Party's and Hat Day's Galore. Get inspired here: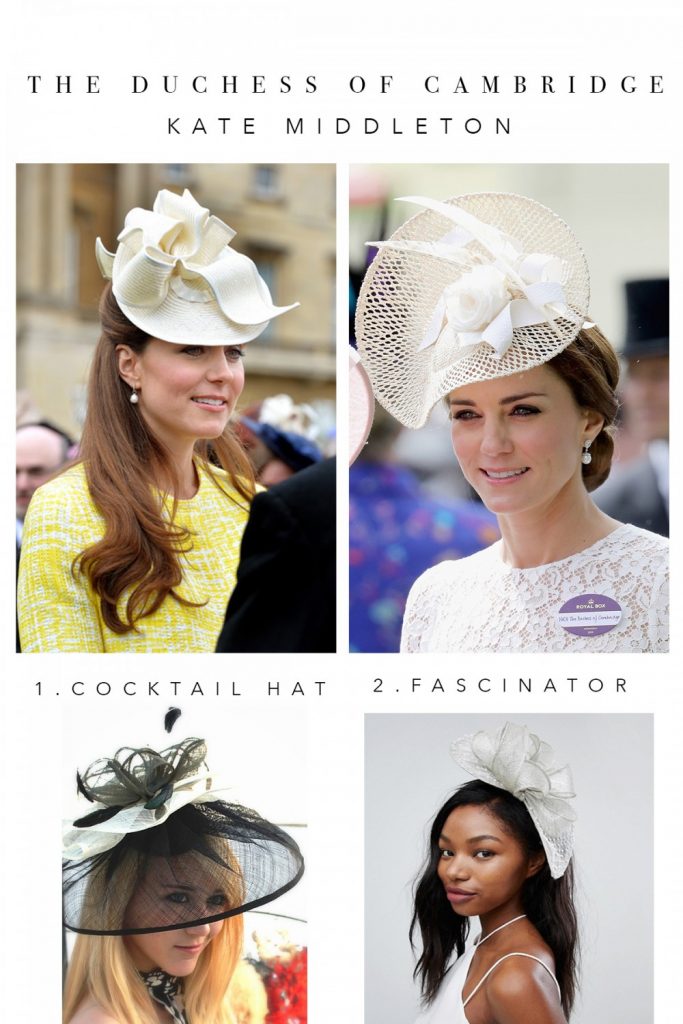 Cocktail Hat: Click Here.     Fascinator: Click Here.
STYLE: MEGHAN MARKLE (SOON TO BE ROYAL FAMILY)
Young and Fresh? Wanting to mix Preppy with Boho? Some days opting for a more casual chic lifestyle dressing and other days wanting to be French chic and tailored? Does this describe your look? The type of hat that Meghan is wearing is called a Beret. This is a soft, round, flat-crowned hat that is usually made of a hand knitted wool. We couldn't love this beret look that Meghan did in all white any more than we do! It's ok if you copy, we understand. Get inspired here: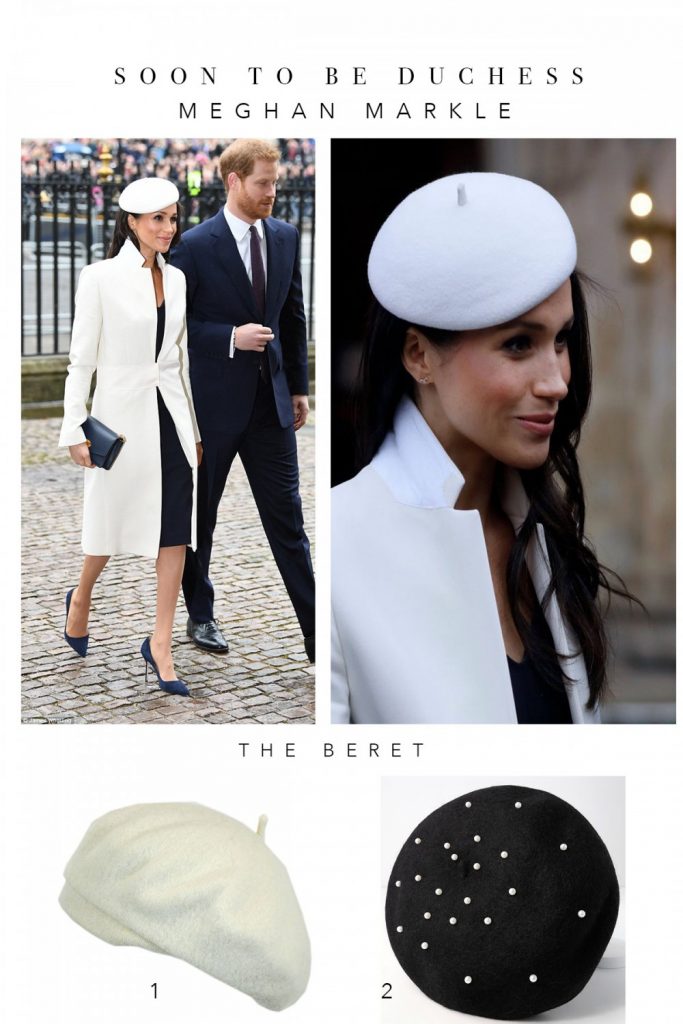 Beret: Click Here. Want to create your own vibe? Click Here
 Hat Day and Kentucky Derby are almost here! Do you have your hat? We are busy putting outfits together and hat combinations, galore! Spring consulting, personal shopping and outfitting is here! To learn more about our Personal Shopping, Wardrobe Consulting, and Outfitting Services, visit us here:  
https://www.wardrobetherapyllc.com