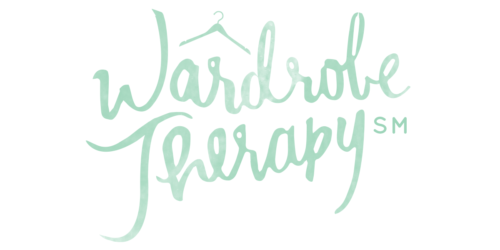 ---
Hello Fashion Friends,
Happy Monday! As we are all navigating staying at home, working with our kids on school and balancing work schedules, we all want to get a moment of normalcy (is there such a thing right now?) Like all of you, we are remaining positive and focusing on coming out of this stronger than ever. We can do this!
We appreciate all of the support from all of you! You mean so much to our small business. If you plan to work with our company in the future, please consider purchasing a gift card online, www.wardrobetherapyllc.com We will ship directly to you, or simply will add the credit onto your account, so you don't have to receive mail! Our gift cards don't expire, so you will not have to worry on the time limit! As a thank you to you, we will give you 20% back, so for a $500 gift card, you will receive an additional $100, for $750, you will receive $150, and for $1000, you will receive $200!!
We are committed to shopping local more than ever! We have so many wonderful, small fashion boutiques serving both women and men, that are working tirelessly, to get their clothing out the door. Please call us and we can work on choosing the right pieces for you!
We appreciate all the notes, emails, questions, as we will continue to support you in any way we can! We are open to suggestions and value your ideas, we're better together!
Make Everyday a Runway,
Katie, Elizabeth, Christy, Candace & Meagan
P.S. We wanted to say hello virtually! You will find a personal hello from our team in the video below.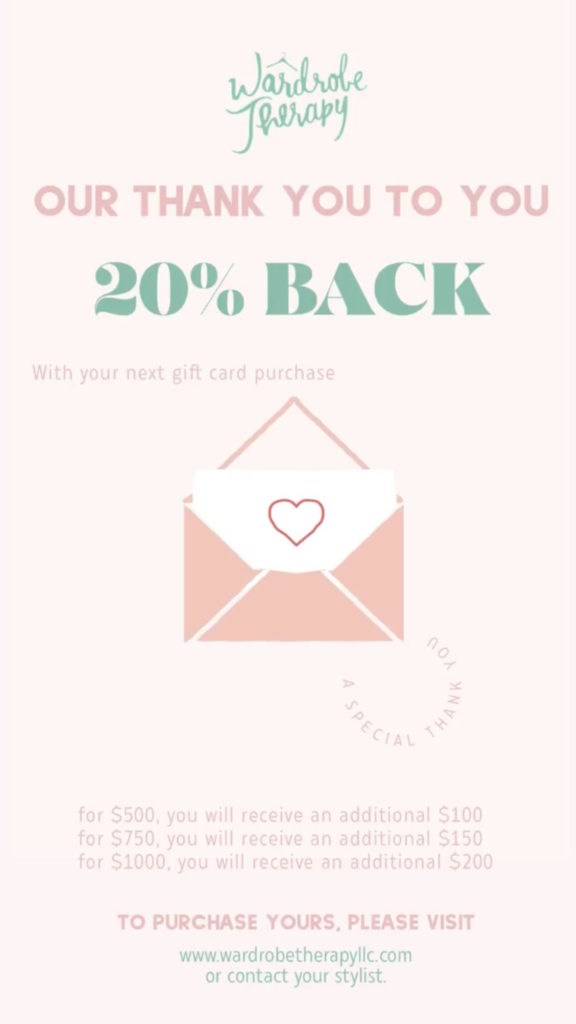 Keep Making Everyday A Runway!
To learn more about our Personal Shopping, Wardrobe Consulting, and Outfitting Services, visit us here: https://www.wardrobetherapyllc.com/