As mentioned last week in our Women's Fall Newsletter, Fall 2020 is definitely feeling different than the amazing Fall fashion shows we saw PRE-Covid. And Menswear is no different. So again, this season we are focusing on sustainability, and getting behind pieces that have PURPOSE within the wardrobe. Also, we had a brief Q & A with Heinz Ellrod, owner of menswear boutique, Godfrys, located at Polaris Fashion Mall. Our clients love our finds when we shop this local favorite! The fashion and variety is top notch, and no one leaves disappointed.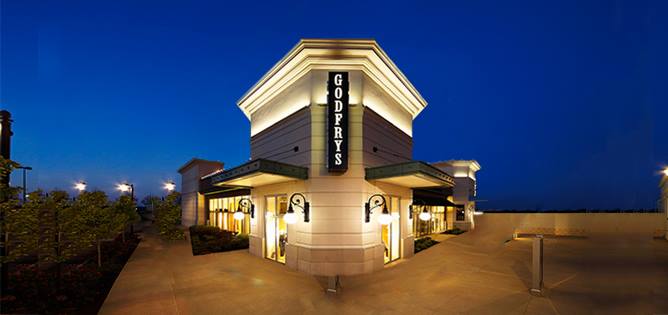 Q:  What does Fall 2020 look like at Godfrys? 
A: Like most businesses we are hanging in there with the help of our loyal clientele. We remain cautiously optimistic that business will improve again over time, maybe not exactly to the point we were at before but better than it is now! In regards to clothing, we have quite a few blazers, that are actually knit, that we are definitely standing behind this season. So practical, and super versatile.
Q: Are there 2-3 trends/styles that you bought deep into? 
A:  Sportswear is and has been our focus for the upcoming season. Soft constructed sport coats with open-collar shirts and pocket silks instead of a tie or knit blazers with t-shirts are great alternatives for a night out. We do however expect to see an uptick in tailored clothing, as business men start back to the office and traveling. Our ETON shirts with the various colored buttons and plackets, are a go-to for our clients, vs. before they were only worn with a necktie. We love that they have become a sporty basic. STRETCH is super important now more than ever. In denim, shirts, sweaters…for travel and they don't wrinkle as much, and they breathe.. so it's much cooler. All practical features.
Q:  Shoes: What was the notable shoe style that you loved? 
A: Our shoe department is leased, however tennis shoes are the big trend. We love Zegna and On-Running, which is a sneaker from Switzerland. Loafers and Mens Sneakers are the big push. Don't forget boots, which will be coming in for Fall.
Q: What are your clients looking for in this COVID era?
A: We are thankful for all of our clients whom have supported us through these unprecedented times.  We have been selling a lot of sportswear, shorts, t-shirts etc., but still doing a fair amount of tailored clothing. Next year we are celebrating 40 years of business, and to be honest I have never seen anything quite like this season. I made it through 911, the Financial Collapse in 2008 and now the Pandemic, which feels worse than the previous two I mentioned, combined.  I'm buying for Spring now virtually. Talk about difficult. Not feeling the fabric. But I'm hopeful and ready to share with our clients the new seasons to come!!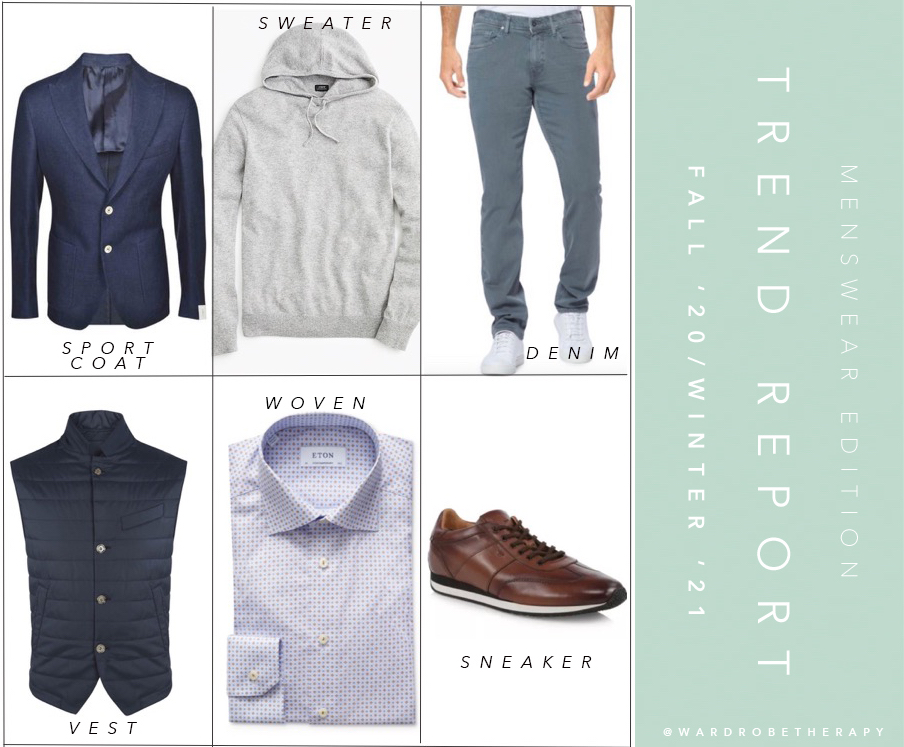 | PHOTO CREDITS |
Top Left to Right:
Bottega Venetta//Burberry//Rotate Birger Christensen, Maxtree//Isidore Montag, Gorunway.com//Skwad Photography, Blaublut-Edition.com
Bottom Left to Right:
Lafayette//Apiece Apart, Net-a-porter//Alessandro Lucioni, Gorunway.com//Isabel Marant//Lack of Color
It's time for Fall Fashion. Our stylists are booking now through September! To learn more about our Personal Shopping, Wardrobe Consulting, and Outfitting services, visit us here:  https://www.wardrobetherapyllc.com