It's tailgate season and OSU football is in full force in Columbus, Ohio.  This means we are outfitting for tailgates, house parties, and get-togethers to celebrate the beloved Buckeyes! Everyone is always wanting to change up the "typical" game day gear with a fashionable red/white/grey. We are sharing a few ideas to get your fashion wheels turning!
OH-IO!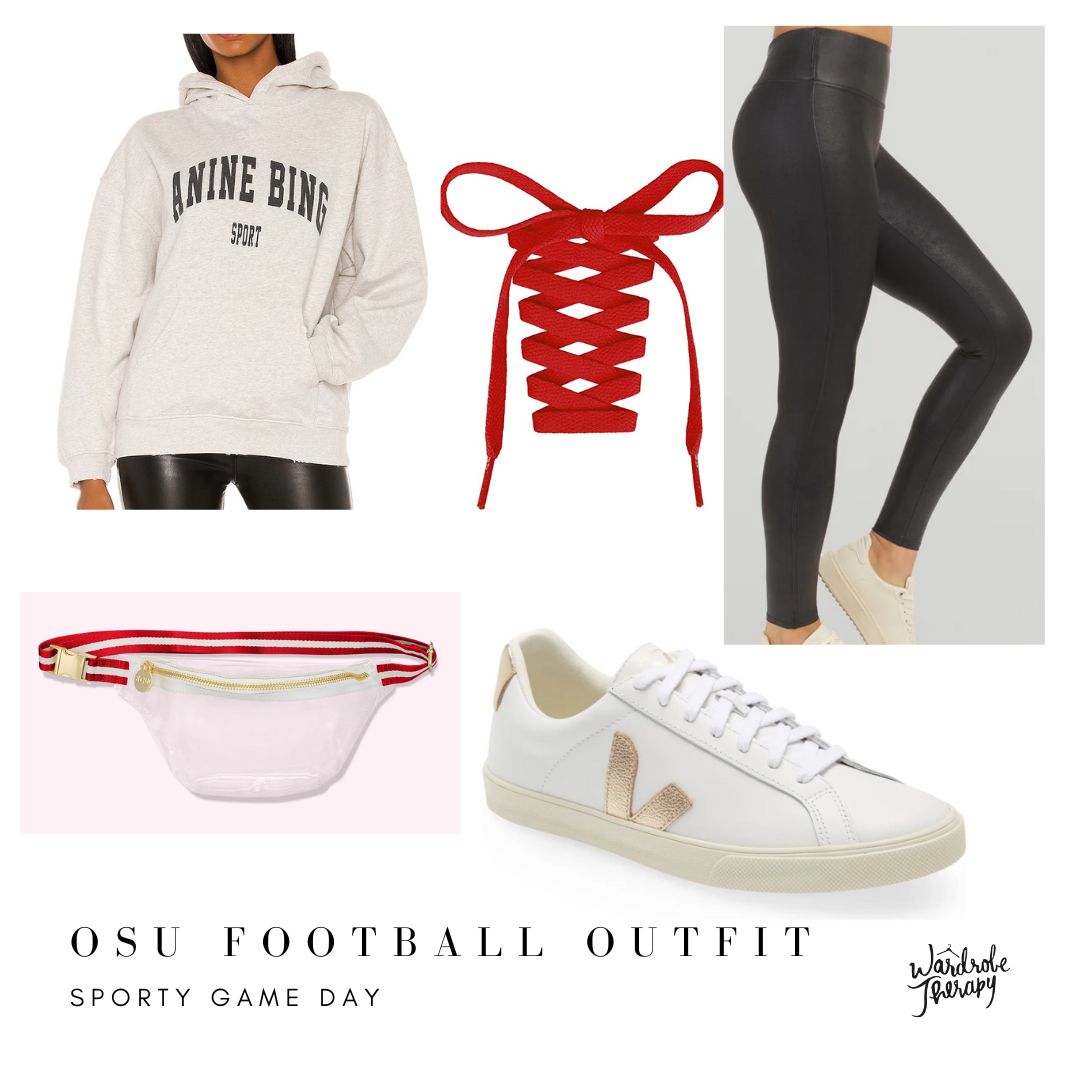 Most of us have a pair of leather leggings (or joggers), and game day is perfect day to sport them! Add a nod to the game with a sporty designer sweatshirt and a pop of red by swapping out our white laces. A clear belt bag will allow you easy entry by meeting safety requirements at the gate.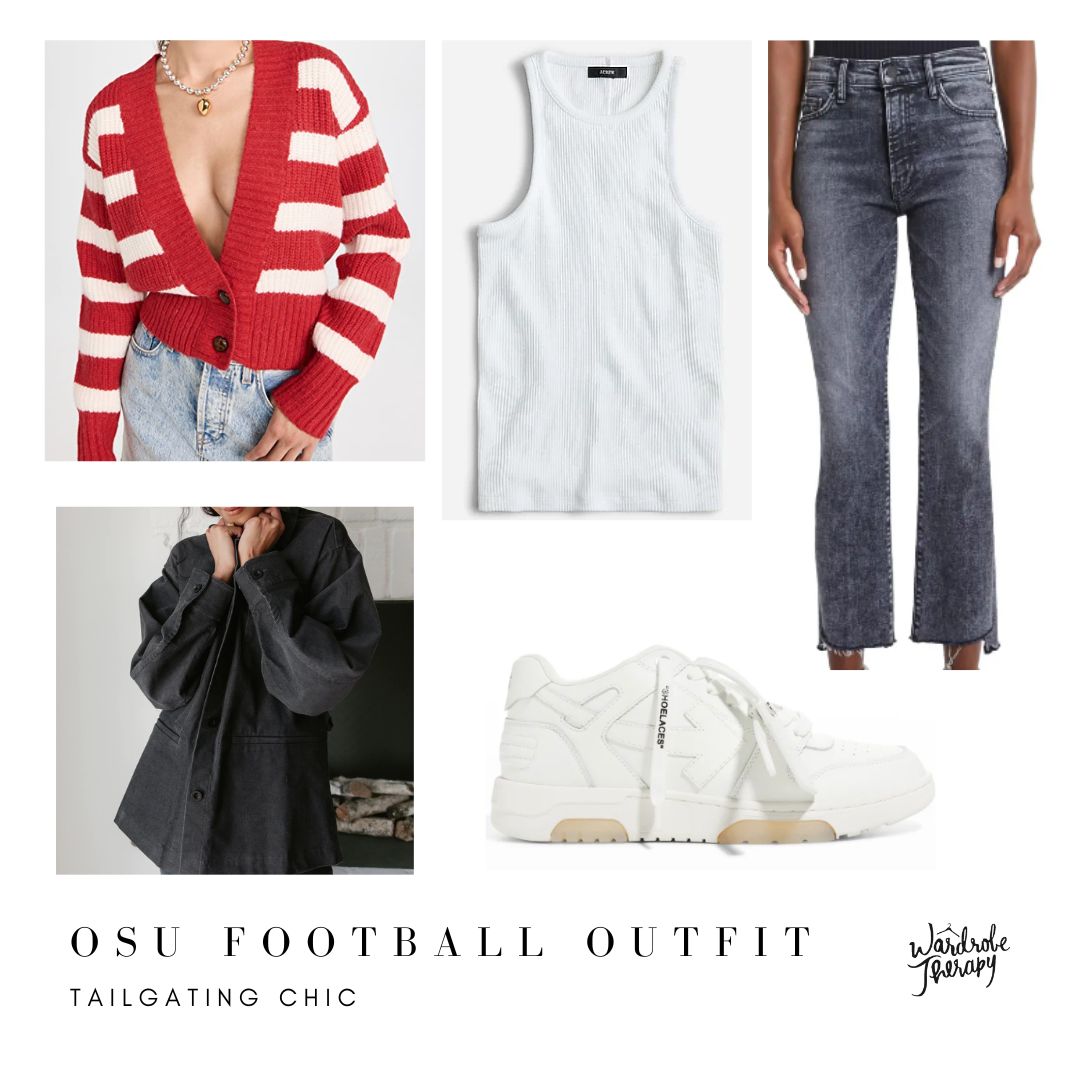 As we mentioned in our trend book, white tanks are a foundation to a good outfit. We love piling on the layers for tailgating at the OSU games. This combo allows for our transitional weather to keep putting more on in red/white & grey! Go Bucks!!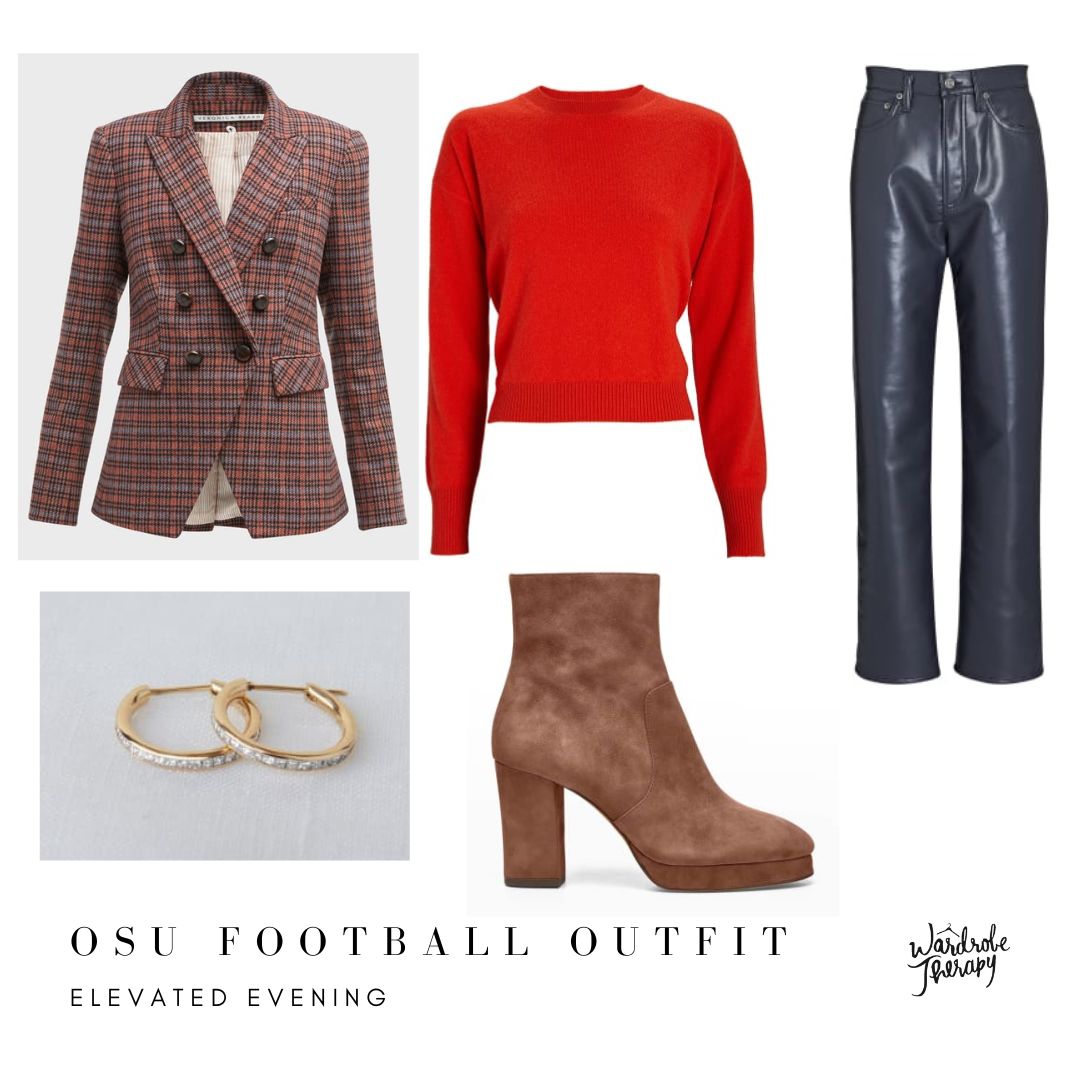 If you're looking to elevate your OSU look for watching an evening game out or with at a home party,  look no further than a great trouser. We love these leather trousers as they combine two of the key trends for Fall in one simple piece!  Don't forget a pop of scarlet to show your support for our Buckeyes. 
Just a reminder..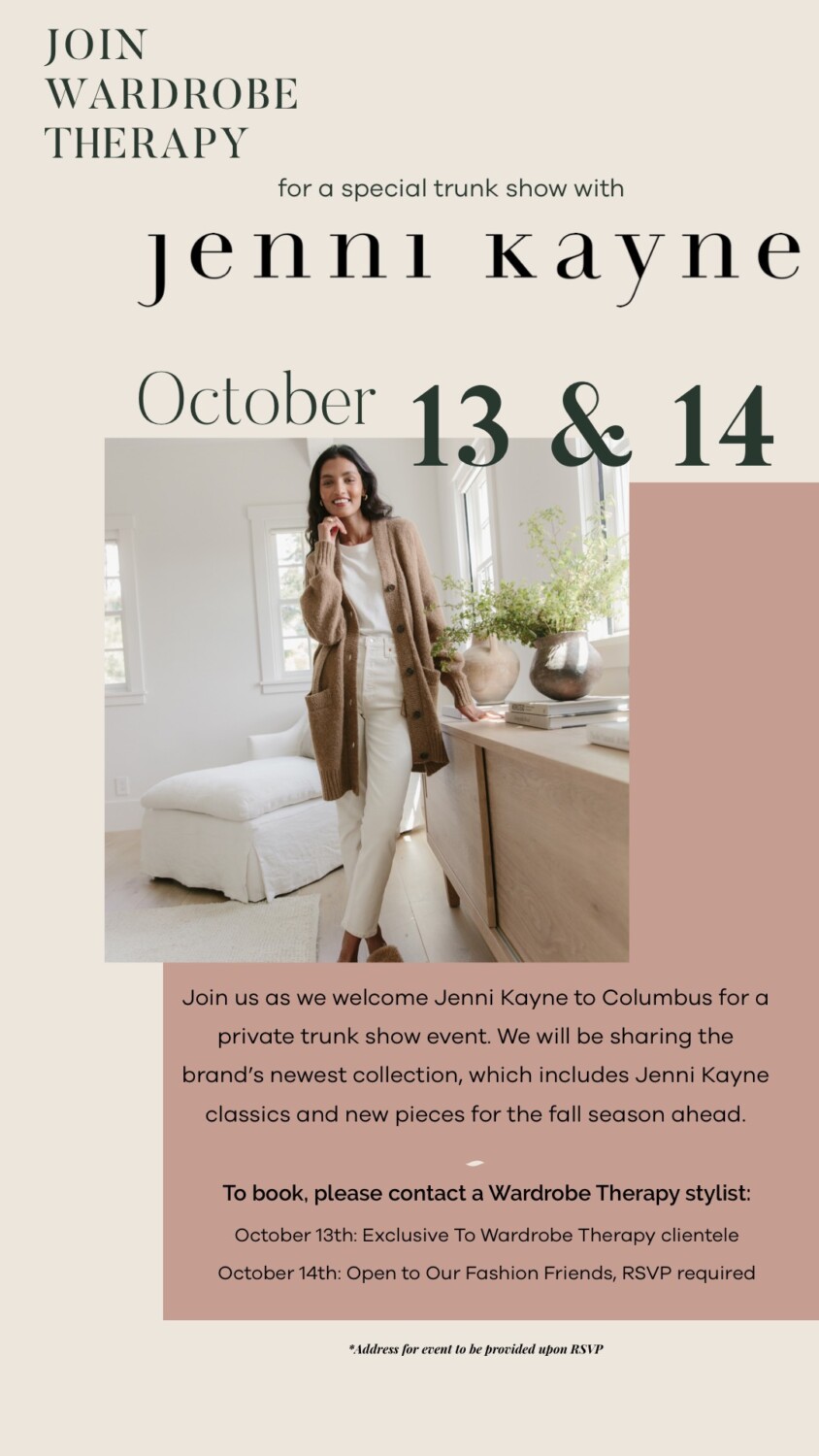 Holiday is quickly approaching and calendars are filling fast! Please reach out to your Wardrobe Therapy stylist to book!
Keep Making Everyday a Runway!
For content created on our website and social media, some links contain affiliate links which we earn a small commission from.