Feet are like hands to me. I always seem to notice them. Whether it's a great nail polish color that catches my eye or a detail on the shoe that makes me do a double take. This summer, it's all in the DETAIL when it comes to your favorite sandal; which means all eyes are at the feet! Summer tie up sandals can take a casual knit dress to an outdoor fete at the beach. A sophisticated slide can take you from day to night or a perfect wedge can give you the lift you need, without the formality. We love the fresh look at the feet!
Let's start with the lace-up Sandal.
You're seeing them in flat and with a block heel. We're loving them either way.
A few of our favorites (in various price ranges) are from left to right:
The Lace-Up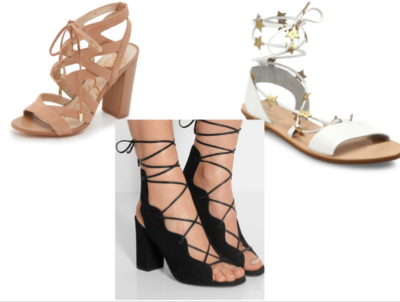 Saint Laurent (40% off!)
The Slide can be worn to work (see Zara slide for inspo) or the more casual approach can be worn with your favorite shorts or knit dress!
The Slide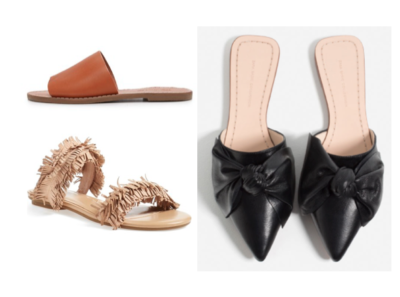 The Wedge is always a fan favorite, because it allows you a little lift, without the dressiness. Neutral tones are always an easy way to elongate the body, but add the comfort you need. We love the Chambray Wedge from Derek Lam paired back to an ankle boot flare pant.. so fresh!
The Wedge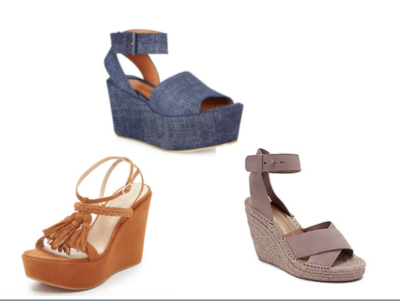 Stuart Weitzman (50% off!)
Shoes should be fun, but comfortable too! Shoe shopping is our thing.. Our stylists are here to help you land on your feet!