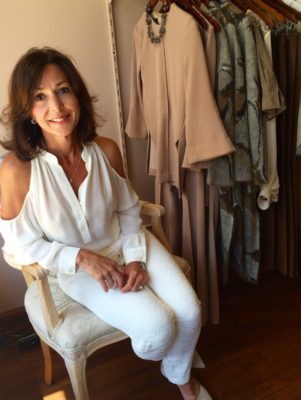 Two decades ago, Columbus had little high-end fashion. Saks and Nordstrom were years away from opening, and boutiques were almost nonexistent. Connie Leal Ballenger was sure that women wanted more. So she gave up her lucrative career at Arthur Anderson and opened Leal in Upper Arlington in 1993. This week, Kristy Eckert talks with Connie about inspiration, stress relief and the one woman Connie would most like to shop her boutique.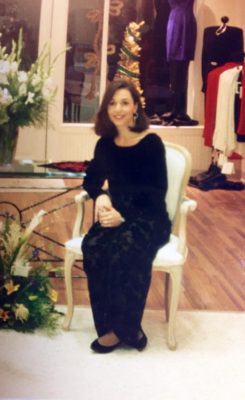 Q: You credit your entrepreneurial spirit to your grandfather, who opened a restaurant in 1937 in Pennsylvania. How did he inspire you?
A: My grandfather was a very successful entrepreneur and single father as a widower. And he raised four daughters who worshipped the ground he walked on. I knew that if I started a small business, I could run it the way my grandpa did and keep my life family focused.
Q: You were on the financial fast track at Arthur Anderson when you quit to open Leal. What drove you to do it? And has it given you what you hoped it would?
A: I was on that path where I was working a minimum of 60 hours a week and traveling. I didn't have a family yet but knew that wasn't the life I wanted when I did. My boys are 17 and 13 now… and this has given me the relationship that I wanted to have with my children. Their schools are basically walking distance from my business. I've been able to be at school events and baseball games and to pick them up from football practice. I was never going to be president of the PTO, but I've been able to be the mom I wanted to be.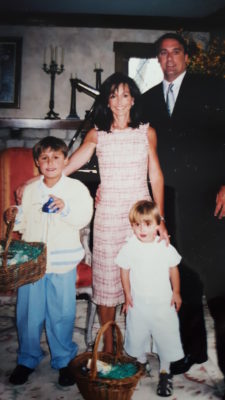 Q: How did you know women here would respond to what you wanted to offer?
A: When I came to Columbus, I couldn't believe how few boutiques were here. I started more bridge level than designer. I thought, "I'm going to bring it here and see if they'll come." This was a sophisticated city. Even if there was a small pocket of these women, I was going to find them. The women who cared about fashion found me, and the women who saw it maybe only when they traveled found me. But really shortly after opening, by the push of my clients, I pushed up (to a more designer level).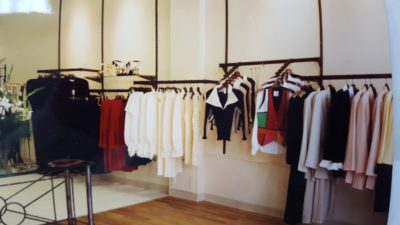 Q: How has your customers' sense of style evolved through the years?
A: The career customer has become much more casual. Suits have kind of gone by the wayside. Women's lives have evolved into being so multi-faceted, so we're trying to make things work for different environments because we doesn't want to change after work. And for the stay-at-home moms, workout-to-street wear is huge—that kind of exercise wear you can wear all day.
Q: You're a boy mom who watches lots of ballgames, so you are not actually in dresses and stilettos all the time. What's your weekend uniform?
A: My boys said from an early age that they didn't want me coming to their ballgames looking fancy (laughing). I kind of think the simpler, the better. I like this time of year that I can throw on a T-shirt dress with a scarf and a pair of flats and go anywhere.
Q: Single favorite item in your closet?
A: Probably my black leather leggings by Malene Birger. I wear those all winter long, probably once a week. I can wear them with so many different things.
Q: Single favorite line in the store?
A: By Malene Birger.
Q: Fashion icon?
A: Carolina Herrera. She's always very clean looking.
Q: If you could have any woman in history—past or present—come shop your boutique, who would it be?
A: Penelope Cruz. I just think she is so beautiful. And every time I look at her, I think she dresses well. I like her sense of style.
Q: Favorite meal?
A: I love pasta! I come from a long line of Italians. But I love to go anywhere for fresh mussels. So maybe it'd be a great bowl of mussels and a great white wine and bread.
Q: Favorite stress reliever?
A: Running. Or a glass of wine. Depending on the day (laughing).
Q: Favorite way to spend a Saturday morning?
A: In the house with my whole family, not having anywhere to go or anything to do.
Q: What is the best compliment someone can pay you?
A: When a woman comes in and says, "You gave me really good advice, it was a really good buy for me, and I really trust you."
Q: Last but not least: You've contributed to many great organizations in Columbus. What cause or causes are you most passionate about?
A: Homeless Families Foundation—I love that. And definitely Judge Paul Herbert's CATCH Court, which helps victims of human trafficking.
To shop at Leal or to learn more please visit: www.lealboutique.com
To learn about our Wardrobe Consulting, Personal Shopping, and Outfitting Services, visit https://www.wardrobetherapyllc.com
We're Social! Follow along for the latest on our team, our work, and our inspirations! Instagram Facebook