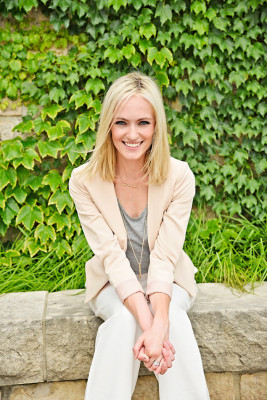 Christy Walsh dreamed of being a stylist. But even with two degrees and corporate experience at both Tween Brands and A&F, she wasn't sure she could ever leave her tight-knit family for Los Angeles or New York. When she discovered Wardrobe Therapy, she asked Elizabeth if they could meet. Little did she know that sit-down would change her life. Here, Kristy Eckert talks with Wardrobe Therapy Style Director Christy Walsh.
Q: You've loved fashion since a very young age. What drives your passion for the industry?
A: Fashion is creative, and fashion is social. I love that I can speak my mood or I can speak the way I'm feeling through my clothing. And in regards to styling, I love that I can transform a client's mood or even her self-confidence by guiding her.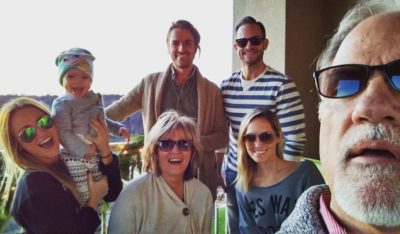 Q: In 2012, you were working corporately for Abercrombie & Fitch, and Elizabeth was a one-woman show. How did you meet?
A: When I was going to school, I remember writing down my career path goals. I wanted to gain a great understanding of fashion in the corporate retail world, and then I had a dream to move on and do styling. But that only happens, or at least I thought it did, in Los Angeles and New York and maybe Chicago. And family is such a big, important thing in my life that I didn't even know how that was going to be possible. So I was working in corporate retail at A&F, and I started researching, and I found Wardrobe Therapy. I sat down with Elizabeth, and I didn't even know she was hiring. Elizabeth just had this passion—I could feel this passion in her. And I just knew this was meant to be. It felt like it was too good to be true almost. I was drawn to her, and I was drawn to the company, and that big word—passion—was there. And I knew I wasn't going to be able to do anything else.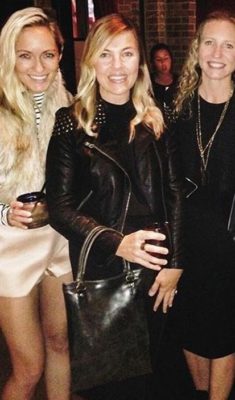 Q: Do you remember your first Wardrobe Therapy clients?
A: I'll never forget the first few clients, and most of them are still clients, which is awesome. They helped give me that self-confidence that I needed in the beginning to be successful. And those are women I still see regularly and still inspire me today—little to their knowledge, probably!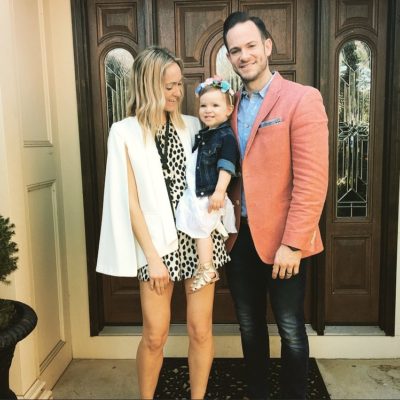 Q: You've been with Wardrobe Therapy for more than four years now. How have you evolved as a stylist during that time?
A: My own personal style has changed and evolved immensely. But most importantly, I have evolved personally and matured as a woman, as a mother, as a wife and as a stylist. I think growing in all those ways has affected my work and made me strive to continue to work that much harder and continue to learn.
Q: Let's talk about the actual work. What are some of the more consistent client needs you hear?
A: Most of the time, I hear from people who want to be age appropriate. Most are 40 or 50, and they don't want to dress like their mother, but they don't want to dress like their daughter. And they want to dress for their shape and sometimes relearn how to do that. I also have a lot of corporate women who want to make their closet more versatile and get the most out of it. They want to learn how to mix and match what they've got.
Q: So what are the age rules?
A: Every client is different, and each and every shape is unique. Often times it comes down to fit and how an outfit or even a certain piece makes them feel. What's age appropriate for one may mean something completely different for another. There must be balance between what's on trend and what helps keep them looking classic. The last thing we want is for someone to be in a trend or two from head-to-toe or to look like they stepped out of a wardrobe time machine. A happy balance of all of that is my definition of age appropriate.
Q: You have several male clients. What are most of them looking for?
A: Most of our men feel good about what they're doing for work, but they're going out with their wives on the weekends, and they have no idea what to wear. They want to know what to wear for their age—the same things women are looking for.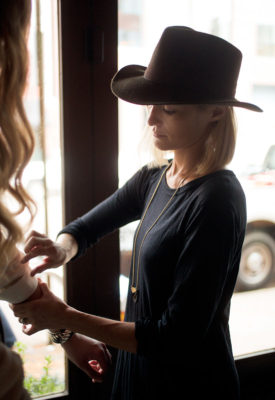 Q: You've done a lot of photo shoot styling. What has surprised you about that art?
A: I love a good photo shoot! [laughing] It's such a change from our everyday. We love our work and clients, of course, but it's a different kind of excitement. It challenges me in a different way. There's so much that goes into a photo shoot and so much that goes into one shot, into one look. I find that now I skim through magazines and I notice that a crease should have been removed, or just little details that I might not have looked at before. And I just want to fix them! [laughing] Or I'll see a beautiful photograph, and I'll wonder how long it took to make that amazing shot.
Q: What do you most enjoy about this work?
A: I've been moved to tears, just seeing a client evolve right before my eyes. Sometimes a woman has struggled in the past with what she feels when she looks in the mirror. The payoff is just that feeling of emotion when she looks in the mirror and turns back to me and says, "Oh my gosh—I look fantastic. I feel fantastic. I feel amazing." And I'm looking at her and saying the exact same thing. I think that's the best thing about what we do. Fashion is so fun, and fashion is such a big part of who I am. But helping people feel good has become such a big part of this gig that I never even expected. [stops to wipe tears] I didn't think I was going to cry during this!
Q: OK—we'll change the subject! How would you describe your personal style?
A: Casual and a little edgy. I definitely like to play with trends.
Q: If you could have any designer create a custom gown for you to walk the Oscars red carpet, who would you tap?
A: Armani Prive. If I'm walking a red carpet, I want to be in a gown that is timeless, effortless and makes me feel special. Anne Hathaway at the 2011 Oscars comes to mind. The open back [sigh]!


Q: Most memorable fashion moment in your life?
A: Prom. My mom had always encouraged us to be very artistic and creative growing up, so we were really celebrated for that. But one year, I went to two proms, and I had completely different looks and did something completely different than anyone else. I just loved how it all came together—the dress, the hair, the jewelry, the whole look—and I felt so good. I think that's when I knew I wanted to do this for life.
Q: The single piece in your closet you most cherish?
A: I am honored to have several pieces of jewelry from my grandmother, who I never got to meet. She was very fashionable. I wear her jewelry, and I feel like it connects me to her, like I get to know her a little bit. It's really special.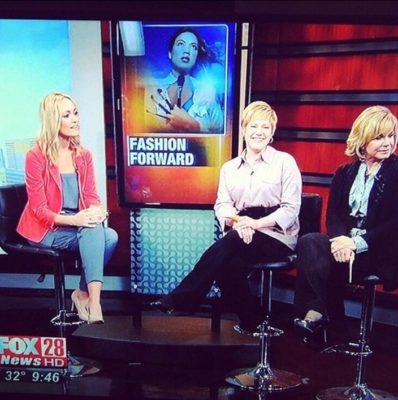 Contact Christy at christyw@wardrobetherapyllc.com or 614.425.4484.
To learn about our Wardrobe Consulting, Personal Shopping, and Outfitting Services, visit https://www.wardrobetherapyllc.com
We're Social! Follow along for the latest on our team, our work, and our inspirations! Instagram Facebook