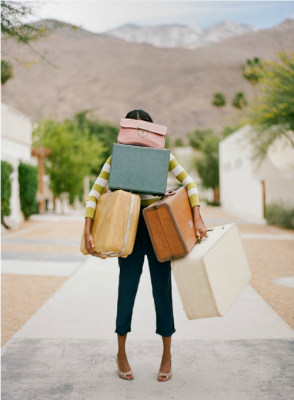 With Memorial Day complete we are excited to officially kick off summer and start the summer outfitting and packing for our clients! We love all of the itineraries that have been popping up! From Greece, to London, California, Colorado, Nashville and beyond, we know how to pack a suitcase. And we LOVE doing it together with you! You let us know your travel plans, from day to night, the activities that you will need looks for, the dinners you can't wait to try out your new maxi dress or linen sportcoat and we'll do the rest.  We still love this post we created from 2015!  AND….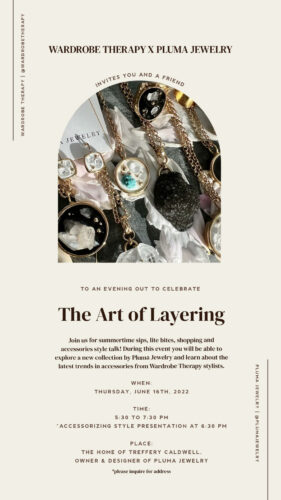 We must mention a Summer Soiree that we're partnering with Pluma for! If you're not familiar (and we know so many of you are), "Designer Treffry Caldwell first began making jewelry out of the love for stones. Even as a child on family vacations she would fill her pockets with sparkling rocks and colorful seashells. Somewhere in an attic those once prized possessions remain. She now marvels over the micro-facetted semi-precious stones and raw geodes from around the world with which she creates the designs of Pluma Jewelry. Every piece is about color, cut, balance and proportion. These are truly the driving factors behind every creation."
Her newest collection is ready to share and we couldn't be more excited to share with you! Please join us on Thursday, June 16 from 5:30-7:30pm. Inquire with a stylist for address of event, if interested!
SUMMER is here! We are currently booking through END of summer!
Make sure to book a stylist for your travel packing needs this summer!
Keep Making Everyday a Runway!
For content created on our website and social media, some links contain affiliate links which we earn a small commission from.