Any good celebration begins with outfits that make us look and feel our best. This 4th of July we are looking forward to family, friends, cookouts, games and fun! We are ready to celebrate America… and we remember that we must not take our freedoms for granted!
Happy 4th to All! 
ELIZABETH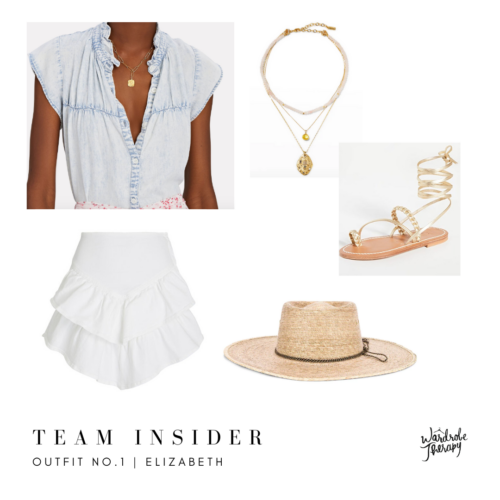 For the actual 4th of July, our family loves to be do all of the Holiday traditions within our community, which equals a VERY LONG (but FUN) DAY! We begin with a parade at 9am to kick off all things America! Our kids love this parade so much and being able to spend time with their friends. We continue walking and eating and cocktailing and meeting with neighbors, friends and family throughout the day until fireworks at night! My outfit will be cool enough for the summer heat, but one that can be casual to go from day to night. Happy 4th to all!
CHRISTY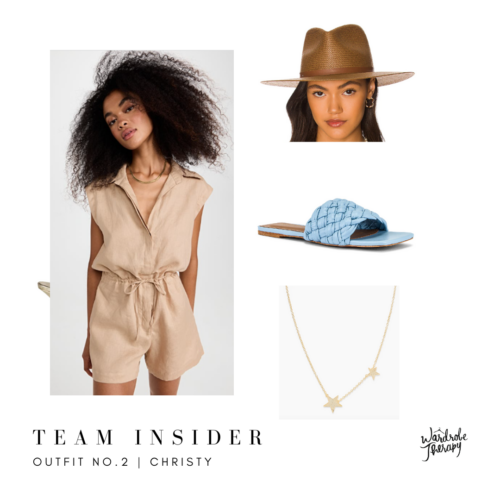 For the 4th this year my family and I plan to stay pretty laid back and cookout at home (hoping for shine and not rain!!) with family, friends, food, and festivities!! To beat the heat, a great romper never steers me wrong! I like the subtle nod to red, white, and blue with the blue sandals (still loving this pastel hue from spring), star necklace, and a brown hat that reads a little cherry-red 🙂 Happy. 4th!
CANDACE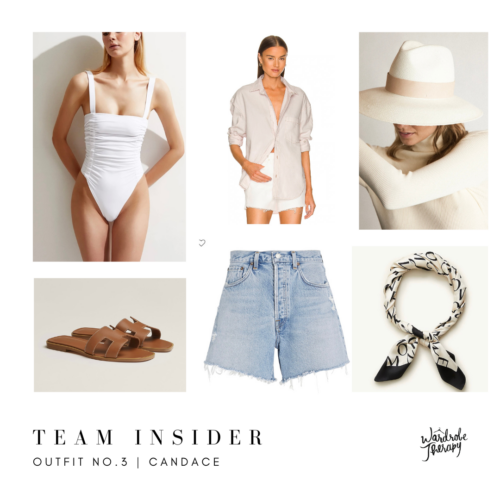 We spend the 4th of July with Jason's family every year and it's always a fun time. The majority of the day is spent in the pool, so I'll be planning to wear my swimsuit for most of the day along with some summer favorites from my wardrobe to complete the look! 
MEAGAN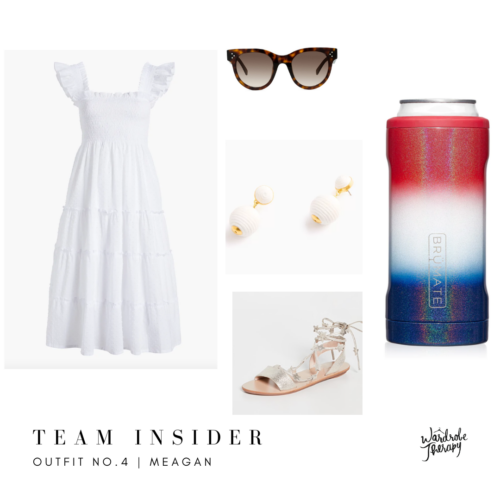 The 4th of July kicks off with a big parade in our neighborhood. From there we party hop until the fireworks at night. An easy, breezy dress is perfect for staying cool and comfortable for the day and I've become mildly obsessed with this ruffley nap dress. I also love keep my selter insulator on hand to keep drinks cool on a hot day.
BEN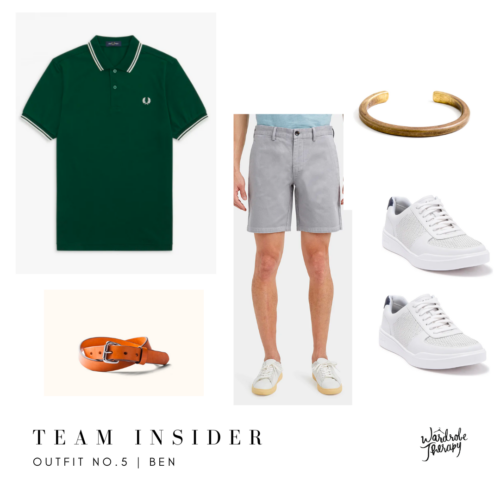 For the 4th of July we have an action packed weekend planned.  Parade, cookouts, swimming pool, fireworks; we are doing it all!  I like to keep it dressier when I'm attending cookouts or family gatherings, a classic look with a casual vibe depending on the shoe. A white sneaker for a preppier look, or a sandal or a more casual look.
WHITNEY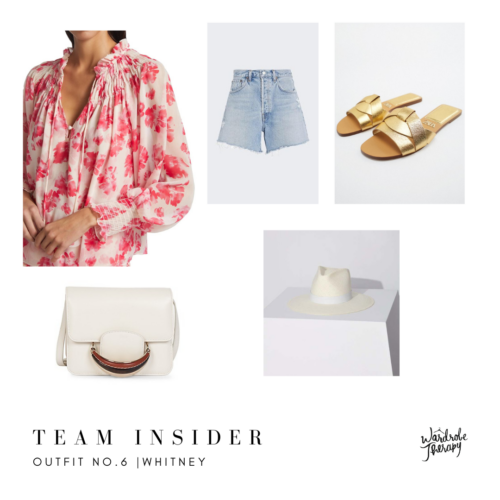 Our July 4th weekend will be jam packed with fun! Starting with fireworks Friday evening, a family cookout, the parade and ending with a backyard party with friends.  I'll be living in my favorite denim shorts this weekend for almost every occasion.  For the backyard party, I'll go for a more elevated, yet laid back feel pairing my denim shorts with an airy feminine blouse, metallic sandal and topping it off with a great straw fedora. This will keep me cool and feeling polished at the same time. Cheers to the holiday weekend!
SUMMER outfitting continues! We are currently booking through the END of summer!
Make sure to book a stylist for your travel packing needs this summer!
Keep Making Everyday a Runway!
For content created on our website and social media, some links contain affiliate links which we earn a small commission from.