We're getting ready to put on our weekend best and celebrate! Whether you honor Passover, Easter, or just ready to celebrate Spring, we hope you'll be inspired by our team's looks and have fun getting dressed yourself!
ELIZABETH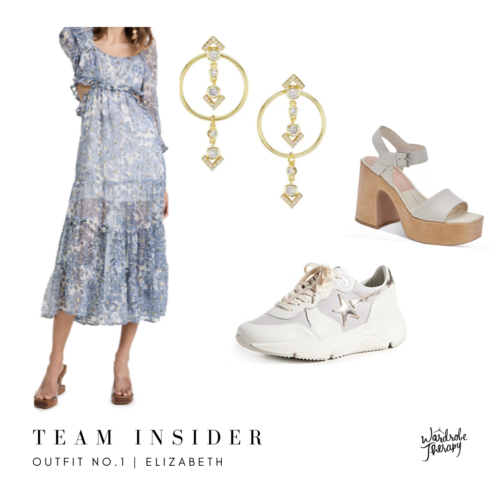 Our family celebrates the Easter Holiday, which is my favorite! We are excited to be with my sister and brother-in-law, my parents and all of my extended family for an Easter lunch and egg hunt (hoping to be outside, come on Ohio weather!!)  We will attend church first, and I love a dress that feels feminine and floral! This dress fits that bill for me! I will pair with a sandal, but will change into a sneaker after lunch for the hunt! Happy Easter & Passover!  
CHRISTY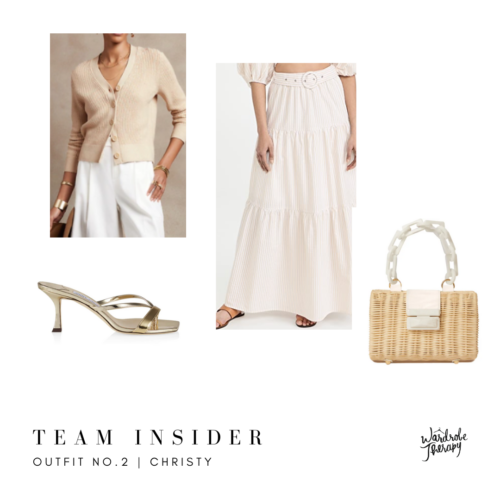 This Easter the plan is to attend Church then follow that up with brunch with my little and extended family. I'll want to be comfortable but feeling put together. A maxi and short cardigan tucked into my skirt will do the trick.
CANDACE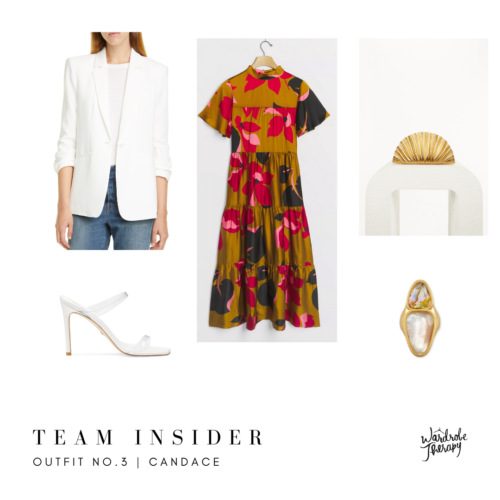 A few years back I had a special experience that really changed my heart and posture towards Easter  and since that moment my love forEaster has multiplied significantly. We will start the day off with church followed by brunch at our favorite spot, Lindey's. From there, we will enjoy the day and make it a true Sabbath. This year, I am challenging myself to play inside of my wardrobe, so I am planning to pull this dress I wore for our holiday card photos last year and reimagine it with some fresh new Spring accessories.
MEAGAN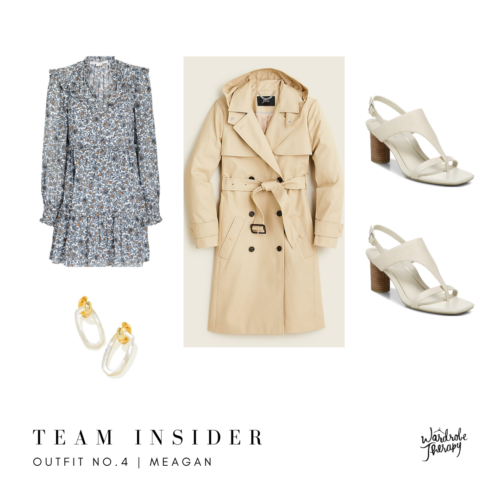 We will be heading to church followed by a delicious lunch with family. If weather permits, I like to wear a bright, floral dress for the occasion. And lately I cannot get enough of the dresses at Intermix! I found these white sandals from my favorite supportive footwear brand, Vionic, and the arch support they offer makes it much easier for me to be on my feet comfortably for the day!
BEN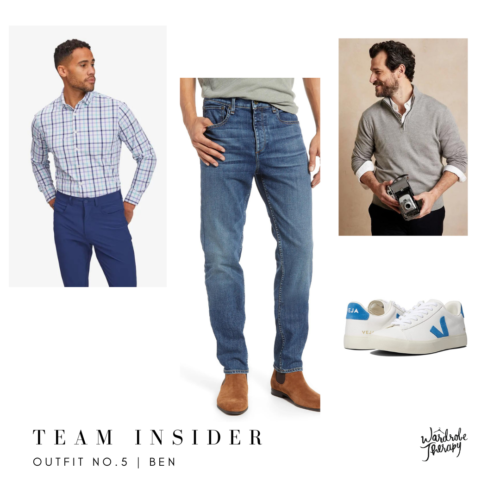 We will be celebrating Easter with my husband's extended family.  It'll be a day of catching up with family, eating great food, and the search for the coveted golden egg during the egg hunt!  Ohio spring requires layers that can be peeled as the day gets warmer.  I'm a big fan of Mizzen&Main shirts for their comfort and moisture wicking.  I would layer it with a lightweight merino quarter zip and pair with a great pair of denim and white sneakers.
WHITNEY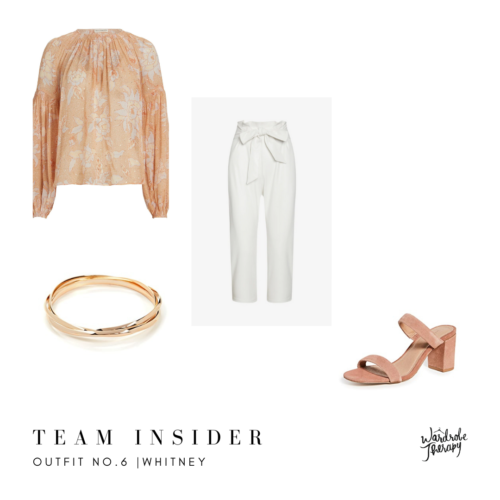 My daughter and I will be celebrating Easter this year.  We'll start the day by going to church with family, then head home for lunch and an Easter egg hunt! We love them so much after the first is done my daughter is typically begging for me to hide the eggs and do another! I want a springy feminine feel with a little edge and these faux leather paperbag pants from Commando do the trick!  They look like a trouser and give me the stretch and comfort I need for a fun filled day.  I love it paired with a feminine floral blouse and stacked heel.  And because layers are always needed in Ohio, I'll have my denim jacket close by. Happy Easter!
Spring is here! We are currently booking through May!
Keep Making Everyday a Runway!
For content created on our website and social media, some links contain affiliate links which we earn a small commission from.