We love working within our fashion community and with individuals and businesses that want to better understand who Wardrobe Therapy is. Our client. Our process. Consulting, Shopping, Outfitting. And the special team of stylists that work with our company.  This video is a labor of love as we share our passion for helping people look and feel their best every day. Take a look, and then we hope you'll share it with your friends, family, and colleagues.
And as always Make Everyday a Runway.
In case you missed it, check out our Spring/Summer 2023 Trend Book!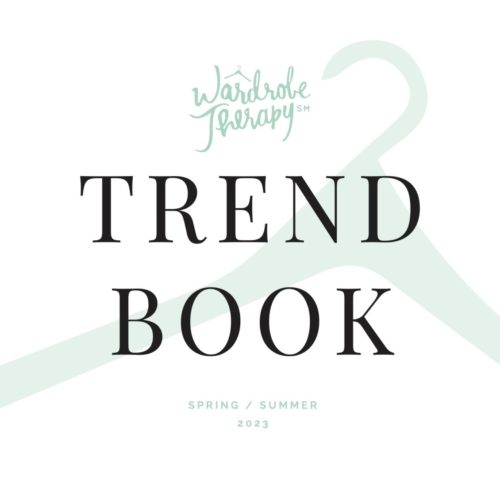 Spring is here! We are booking through May.
Keep Making Everyday A Runway!