Continuing our weekly countdown of the Top 10 Fall Trends, the #6 Fall Trend:  Trouser Pants!
We are very excited about the return of the pant!  The 70's are definitely making a fabulous comeback on the Runway for Fall 2010 through various styles of wide-leg trouser pants.  This emerging trend gives the wearer an opportunity to move freely and feel comfy.  For a more business chic look, rock this trend with a fitted top or a loose, silky blouse.  For an uptown flair look, go bold with a dramatic coat or an oversized collar.  A piece of advice for our fashionistas, try a camel or stone shade in this style!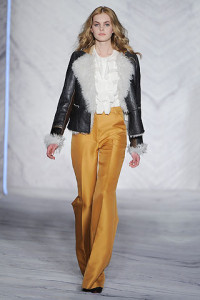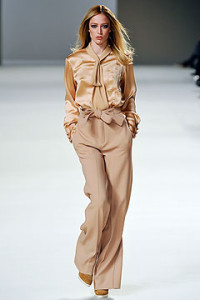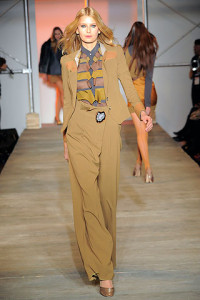 Make Everyday a Runway!
Olga
**Continue to follow-us on Facebook and Twitter!