We are seeing the Cut Out trend EVERYWHERE this season! From tops to dresses and swimsuits .. some showing a little skin, some showing a lot more! The team was recently  all together observing a fabulous fashion show and the question came up. How does one style this trend, if they aren't willing to "bare it all?" This trend doesn't have to be showy, but finding the right cut out and shape for you is key!
CUT OUT DRESS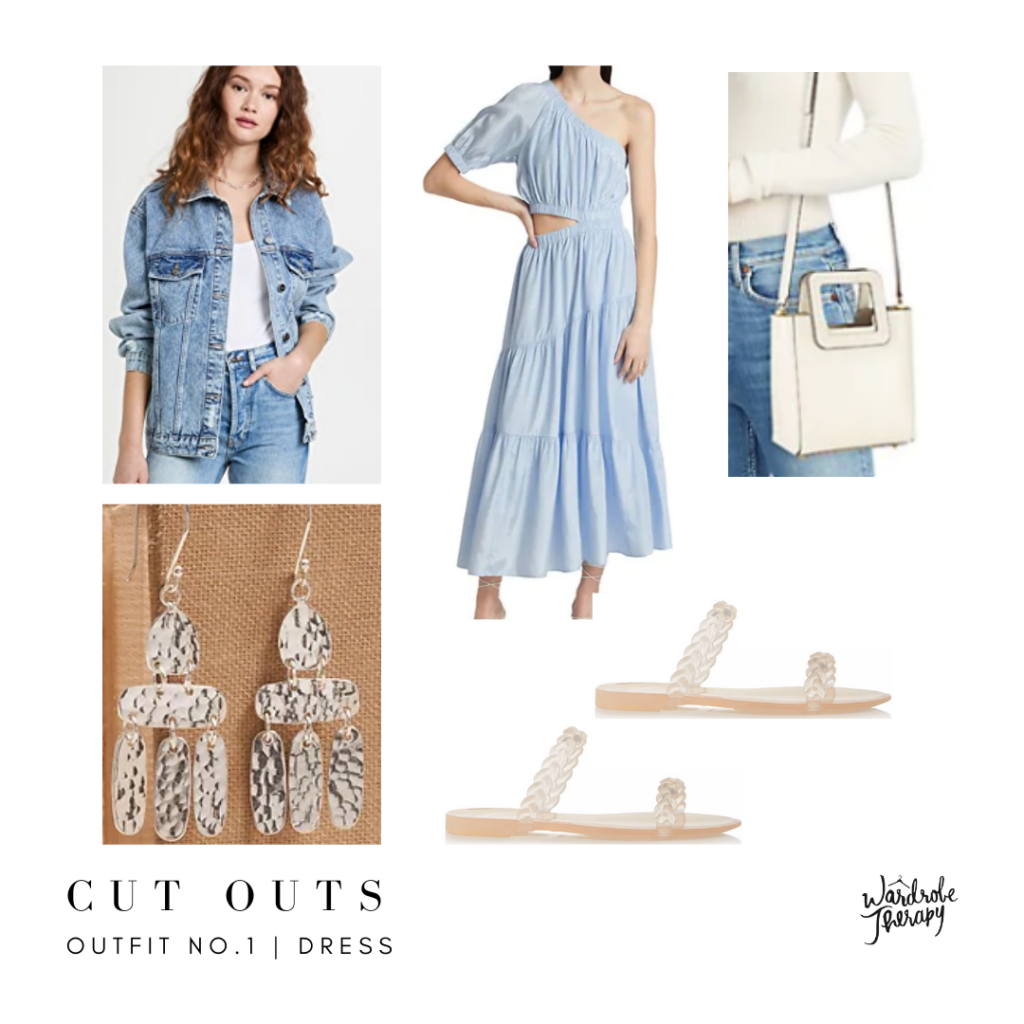 We love this dress b/c you can adjust how much of the "cut-out" waist you can see. And this blue feels fresh, yet casual for the summer. One of our fav Columbus boutiques:
Ladybird
has the black in store!  So chic. Seeing the cutout dress everywhere? Wanting to be a bit more modest to pull off this trend?  We love styling a denim jacket that is a bit oversized, but still super casual too. A fab blazer could work too to dress up the look.  Who doesn't love the ease and practicality of a jelly sandal? This Stuart Weitzman one has bright colors or is completely transparent. You decide.
CUT OUT SWIMSUIT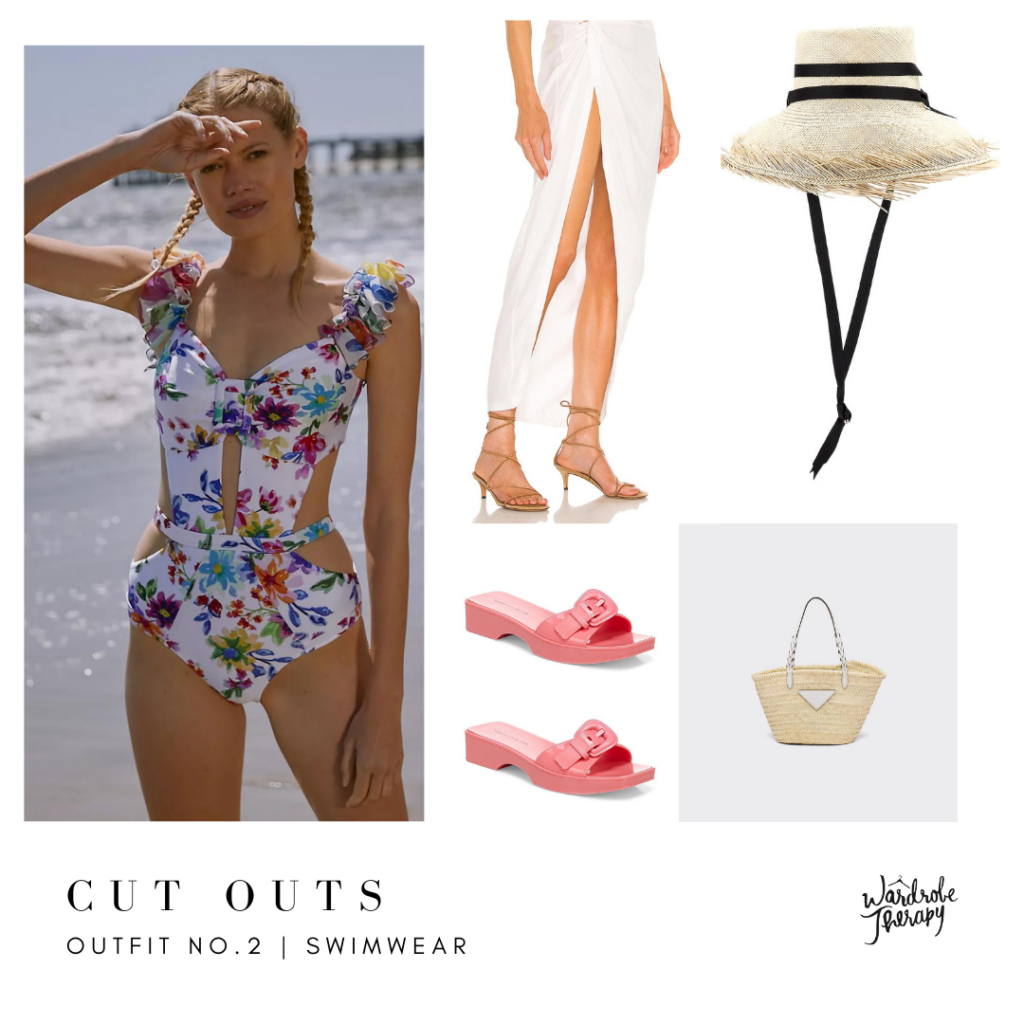 The cutout trend is also popping up in swimwear. There are endless styles out there for you to choose whether you want to show a little or lot. You can opt for a small keyhole cutout or go for the side cutouts as seen in this feminine PatBo number.
CUT OUT TOP
Want to try the cutout trend, but not crazy about showing your midriff? We love how the trend translates into tops with the cutouts at the neckline and shoulders. The orange feels bright and fresh! Style it with a pair of white denim and a raffia espadrilles for a laid back look.
Spring is here! We are currently booking through June!
Keep Making Everyday a Runway!
For content created on our website and social media, some links contain affiliate links which we earn a small commission from.