Awards season has arrived, and we all know what that means… Red Carpet! The Golden Globes gave us a preview into some fierce fashion trends. What do we expect to see on upcoming Red Carpet rollouts, you ask? We rounded up 7 key takeaways, and tell us if we're wrong, but we sure noticed celebs telling Red Carpet hosts more about their stylists rather than the standard "designer" call-outs we've heard for decades. A shift in recognition? Perhaps credit is going to stylists for their head-to-toe visions… WE can get behind that!
1. STRAPLESS BARE NECKLINES: From Margot Robbie to Jennifer Lopez, Scarlett Johansson, and Nicole Kidman to name a few, bare shoulders were everywhere! We loved the décolletage that we saw!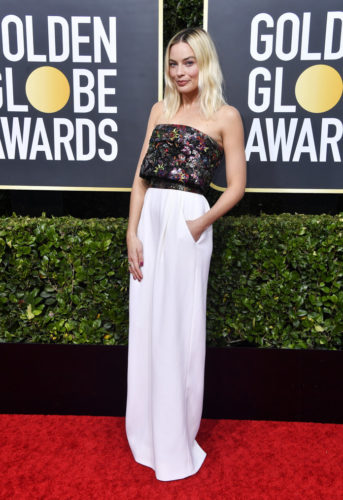 2. STATEMENT SLEEVES: Voluminous sleeves stole the show on a number of gowns. We loved the playfulness of the short puffy look on Dakota Fanning. Oh, and that "off-the-shoulder" spotted on Da'Vine Joy Randolph brought next level sophistication.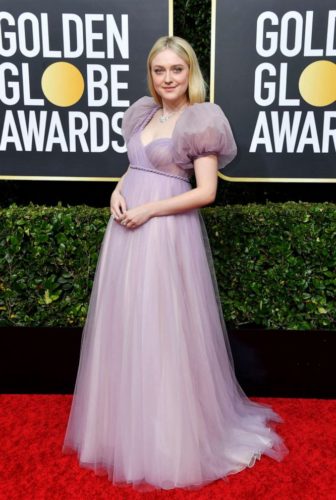 3. KNOCKOUT NECKLACES: Many of our favorite looks donned a dazzler at the neck. It's refreshing to see since the show-stopping jewelry of choice as of late has been earrings. From Zoey Deutch in a stunning sapphire pendant to Gwyneth Paltrow in a full neck of diamonds, and Scarlett Johansson in a radiant jaw-dropping sparkler piece, to name JUST a few, we were in AWE!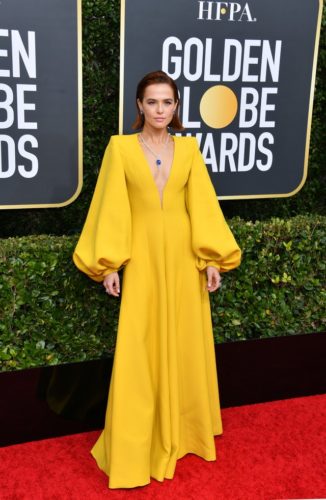 4. STUNNING IN VELVET: A strong sighting of sharp tailored VELVET sport coats and in a variety of colors (sugar almond, peacock blue, burgundy and black) was the trend for our Gents. Velvet is a must all-season-long!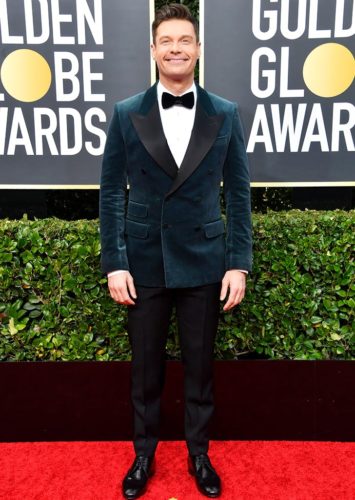 5. COUPLES WHO CAME TO SLAY: From Ellen DeGeneres and Portia de Rossi to Nicole Kidman and Keith Urban to Beyonce and Jay-Z (who skipped the Red Carpet altogether), we are convinced that Hollywood's most beloved couples brought their A-GAME style to kick off Red Carpet season.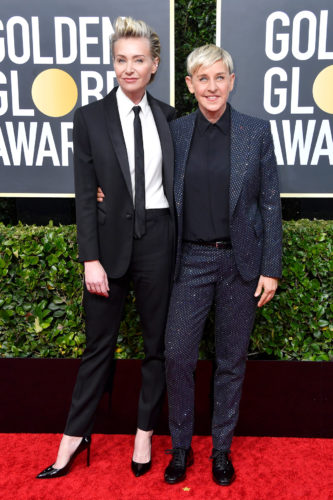 6. "SHEERLY" PERFECT: When Gwyneth Paltrow stepped out in her floor-length, gorgeously billowing frock that was nearly all sheer, jaws dropped. Yet, she wasn't the only one bearing skin… Charlize Theron wore a one-shoulder gown with visible sheer boning, and Cate Blanchett's Mary Katranzou pastel yellow look was ladylike and elegant with sheer panels.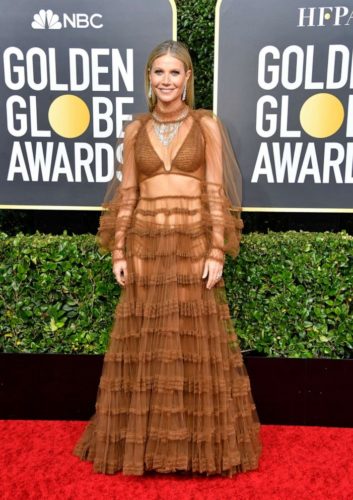 7. STRAIGHT SILHOUETTES: The straight dresses and skirts that walked the Red Carpet made such an impact! We loved the "less is more" approach and the drama of straighter silhouettes… it caught our attention! From Nicole Kidman to Idina Menzel, Salma Hayek, Sienna Miller, and Reese Witherspoon, we call this pure elegance and class!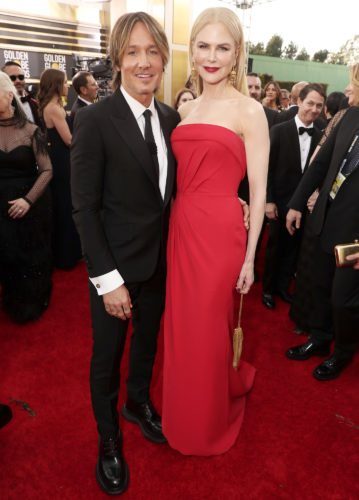 Keep Making Everyday A Runway!
We are currently booking through January and February! To learn more about our Personal Shopping, Wardrobe Consulting, and Outfitting Services, visit us here: https://www.wardrobetherapyllc.com/
**Please note, our "Sr. Stylist" and "Style Director" rates have increased to $150/hr and $175/hr respectively. We appreciate your continued support of Wardrobe Therapy and look forward to a fashionable decade!**